01- Sandra Bullock (Recent estimated earnings $ 56 million)
Sandra Annette Bullock was born July 26, 1964 and is an American actress who rose to fame in the 90s. Her early successful films include 'Speed' and 'While you were sleeping'. She successfully established her career with films such as 'Miss Congeniality' and 'Crash'. She was ranked 14th richest female celebrity in 2007 with an estimated fortune of around $85 million. 2009 was one of her golden years and one of the most financially successful years of her careers. She did popular films like 'The Proposal' and 'The Blind Side' and was awarded a 'Golden Globe for Best Actress', a 'Screen guild award for outstanding performance by a female actor in a leading role and the 'Academy award for best actress' for her acting in 'The Blind side'.. Also read here Top 10 – Most Luxurious Celeb Homes.
02- Reese Witherspoon (Recent estimated earnings $ 32 million)
Laura Jeanne Reese Witherspoon was born on March 22, 1976. She landed her first role in the female lead in 'The Man in the Moon (1991)'. In the 90's she went out to make popular movies on the likes of: Freeway, Overnight Delivery, Pleasantville, Twilight, Election and Cruel Intentions. 2001 was her career's turning point where she starred in her most rewarding box office hit 'Legally Blonde 'and in 2002 she starred in 'Sweet home Alabama' which was her most successful film to date.
03- Cameron Diaz (Recent estimated earnings $ 32 million)
Cameron Michelle Diaz was born on August 30, 1972. She was a model prior to her acting career and became famous in the 90's in roles in films like 'The Mask, My Best Friend's Wedding, There's something about Mary and Charlie's Angels'. She also played the famous character of the animated series 'Shrek' as 'Princess Fiona'.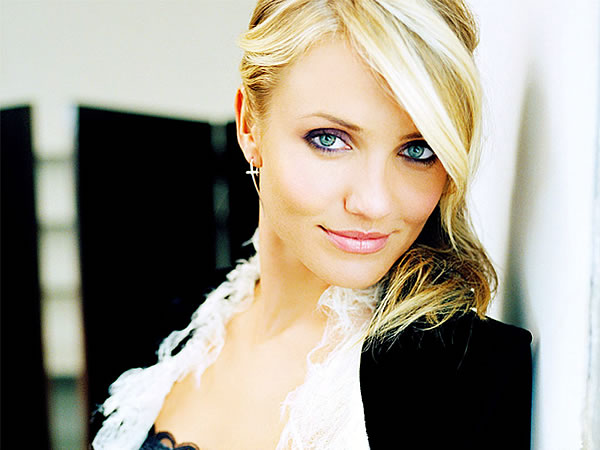 04- Jennifer Aniston (Recent estimated earnings $ 27 million)
Jennifer Joanna Aniston was born on February 11, 1969. She gained popularity by playing 'Rachel Green' in the hit telecom 'Friends'. The role won her an Emmy Award a Golden Globe award and a Screen Actors Guild Award. She also has enjoyed a successful film career, gaining critical acclaim in films like 'She's the one, Office Space, The Good Girl, Friends with money, Bruce Almighty, The Break-up, Marley & Me and Just go with it'.
05- Sarah Jessica parker (Recent estimated earnings $ 25 million)
Sarah Jessica Parker was born March 25, 1965. She is best known for her leading role as 'Carey Bradshaw' in the hit TV sitcom, 'Sex and the city'. She won four golden globe awards, three screen actors guild awards and two Emmy awards for this role. She has also played in two feature films in the same role in 2008 and 2010. She has also acted in many other films including: Footloose, L.A. Story, Honeymoon In Vegas, Hocus Pocus, Mars Attacks, The Family Stone, Failure to Launch, Smart People and Did you hear about the Morgans.
06- Julia Roberts (Recent estimated earnings $ 20 million)
Julia Fiona Roberts was born October 28, 1967. She debuted with the 1990's romantic comedy Pretty Woman. She received Academy Award Nominations for Steel Magnolias and Pretty Woman she won the Academy Award for best actress for her performance in 'Erin Bronkovich'. Her other hits include: My Best Friend's Wedding, Mystic Pizza, Notting Hill, Runaway Bride, Valentine's Day, The Pelican Brief, Ocean's Eleven and Twelve. Her films have a collective box office collection of over $ 2.4 billion making her one of the most successful actors in terms of box office earnings.
07- Angelina Jolie (Recent estimated earnings $ 20 million)
Angelina Jolie Vought was born June 4, 1975. She has received an Academy award, two Screen actor's guild awards and three Golden Globe Awards in her films which include: Lookin' to Get out, Hackers, George Wallace, Gia, Girl, Interrupted, Lara Croft: Tomb Raider, A mighty heart, Changelling, Wanted, Salt, Mr & Mrs Smith and playing tigress in the hit animation Kung Fu Panda. Angelina Promotes humanitarian causes and is noted for her position as Goodwill Ambassador for the UNHCR and her work with refugees.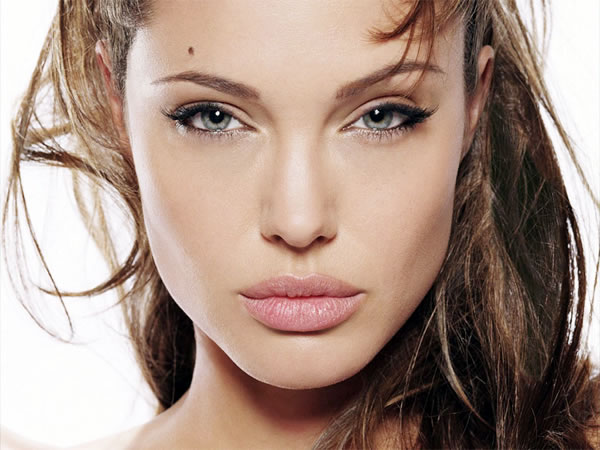 08- Drew Barrymore (Recent estimated earnings $ 15 million)
Drew Blyth Barrymore was born February 22, 1975. She is part of the Barrymore family of American actors and is the granddaughter of actor John Barrymore. She first appeared in an advertisement when she was 11 months old and began her career in the momentous role in E.T the Extra-Terrestrial. She regained her acting career as an adult actress in the 90's after a session of drug and alcohol abuse and twice being off to rehab. She has since starred in movies like: Poison Ivy, Bad girls, Boys on the side, Everyone says I Love you, The Wedding Singer and Lucky You. Some of her most recent film hits include: Never been kissed, Charlie's Angels, 50 First Dates, Music and Lyrics, Donnie Darko, He's not just that into you, Beverly hills Chihuahua, Everybody's Fine and Going the Distance.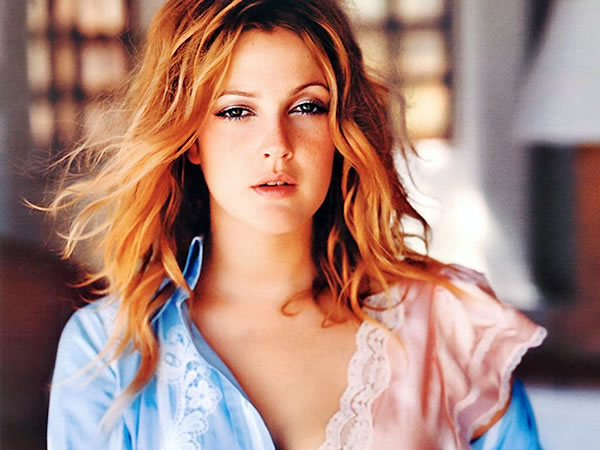 09- Meryl Streep (Recent estimated earnings $ 13 million)
Mary Louise streep was born June 22, 1949. She made her screen debut in TV with The Deadliest Season and later in Movies with Julia in 1977 after successful runs in theatre. Her most successful films include: The Deer Hunter, Kramer vs. Kramer and Sophie's Choice. She has received 16 Academy award nominations winning two and 25 Golden globe nominations winning seven, more nominations than any actor in the history of the awards.
10- Kirsten Stewart (Recent estimated earnings $ 12 million)
Kirsten Jaymes Stewart was born April 9, 1990. She is best known for her role as 'Bella' in The Twilight Saga. She has also earned critical acclaim for her other roles such as: Panic Room, Zathura, In the Land of Women, The Messengers, Adventureland and The Runaways.