Summer Drinks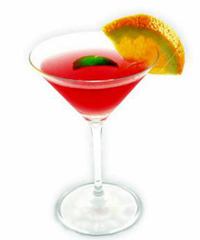 We have picked up top 10 summer drinks for you that will not only rejuvenate you but they will be an ideal treat for your taste buds.
Top 10 Summer Drinks
Iced Tea
We all need a kick of Caffeine but hot drinks are certainly a big "NO" in summer season. Therefore, iced tea is one of the top rated summer drinks that give you an instant caffeine kick to boost up your energy and carry out the daily work routine. Iced Tea is at 10 among Top 01 Refreshing Summer Drinks.
Lemonade
Relive your childhood memories with this one of the most refreshing drinks of summer season. Lemonade sale is a favorite summer activity for children and now for elders, it is fun too. Lemonade is good for skin and maintaining a good glucose level in your body and it refreshes instantly. Therefore, it is one of the perfect summer drinks for you and your family. Lemonade is at 02 among Top 10 Refreshing Summer Drinks.
Fresh Orange Juice
There is nothing more perfect on a summer afternoon than having a good glass of fresh orange juice from freshly squeezed oranges. Orange juice is the most loved out of all the summer drinks by people belonging to any age group. It is rich in vitamin C and one feels the pleasure going down the throat with each sip of orange juice particularly in hot summer months. Fresh Orange Juice is at 03among Top 10 Refreshing Summer Drinks.
Tomato Juice Cocktail
Enjoy a glass of fresh tomato juice with a garnishing of fresh parsley leaves this summer. It has a perfect taste to match the taste buds of exotic adults who like to have a unique taste in fresh juices and cocktails in summer drinks. Serve it on the rocks to enjoy the perfect taste to this summer cocktail. Tomato Juice Cocktail is at 04 among Top 10 Refreshing Summer Drinks.
Tamarind Ginger Cooler
This is one of the South Asian inspired drinks which is ideal to beat the heat in extremely hot summer months and keep up the energy levels. It is a tropical spritzer specially meant to be drunk in summer season and in hot regions of the world. Its sharpness and instant kick is a good dose to boost up your energy by drinking good summer drinks this season. Tamaring Ginger Cooler is at 05 among Top 10 Refreshing Summer Drinks.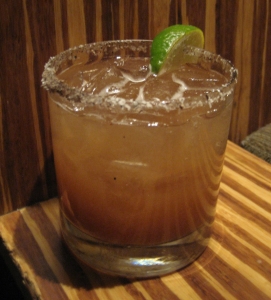 Pretty Petal Punch
We have always tried lots of summer drinks made from fresh fruits and vegetables. This summer, it's time to experiment with some pretty flowers too. The pretty petal punch is surely going to make your breakfast and brunch table look yummy and beautiful. It is a great combination of ginger ale and guava juice with a few pink rose petals on the top of this summer drink. It is great for special occasions like weddings, bridal and bay showers during the summer season. Pretty Petal Punch is at 06 among Top 10 Refreshing Summer Drinks.
Buttermilk
Pure, yummy and healthy! All this calls for only one summer drink that is the king of summer drinks, the buttermilk. For those who want a better substitute of milk in summer season, buttermilk is one of the best and healthiest of drinks. Weight conscious people can go for skimmed buttermilk drink. Butter Milk is at 07 among Top 10 Refreshing Summer Drinks.
Banana Shake
Banana Shake is another ideal drink for summer season. It is also a great energy drink. You can have the wholesomeness of bananas, milk and sugar in just one glass. Enjoy this most energetic of all the summer shake drinks with your kids and loved ones and dive into the fun of summer season. Banana Shake is at 08 among Top 10 Refreshing Summer Drinks.
Watermelon Slush
Watermelon is one of the best thirst quenchers in summer season apart from water and watermelon slush is even more exotic in all the other summer drinks to have a sip. It is indeed an interesting drink of honey, crushed ice and watermelon for summer season. Watermelon Slush is at 09 among Top 10 Refreshing Summer Drinks.
Water
In Top Ten Summer Drinks last but not the least; nothing can be a better substitute to water ever. It is a universal fact that water is the king of all drinks and nothing can comet par with it in quenching the thirst. Therefore, in summer season, increase your water intake to flush out the chemicals and heat effectively and maintained good functions of the body. Water is at 10 among Top 10 Refreshing Summer Drinks.
Don't Forget to check our Top 10 junk foods.