Cruise ships represent represent a luxurious vacation away from everyday life, where voyagers can enjoy extravagant amenities aboard massive, floating resorts on the seas. And cruise lines are going bigger: currently, there are more than 50 cruise ships with a gross tonnage exceeding 100,000.
[contentblock id=2 img=adsense.png]
But cruise ships are also getting "smarter." In 2014, Royal Caribbean International launched Quantum of the Seas, a ship packed with so many high-tech amenities (robot bartenders, virtual balconies in windowless rooms) that it was billed as the world's first "smartship."
[contentblock id=1 img=adsense.png]
Many cruise ships now on-board activities and perks that could rival the most luxurious resorts on the ground. Royal Caribbean International's Freedom of the Seas features a FlowRider surf simulator, rock climbing wall, ice-skating rink, Royal Promenade, cantilevered whirlpools, mini golf course, H2O Zone water park.
[contentblock id=2 img=adsense.png]
Want to experience the Great White Way on the seas? Norwegian Cruise Line's Norwegian Breakaway, the largest cruise ship ever to home port year-round in New York City, offers three live Browdway performances. It also showcases comedy, jazz & blues club, dueling piano bar.
The 10 largest cruise ships, ranked by gross tonnage: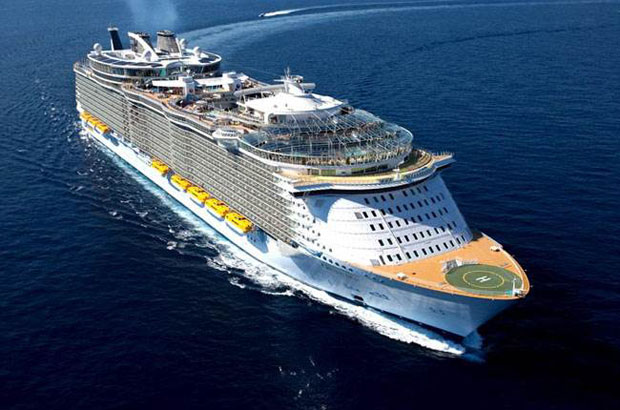 Allure of the Seas (2010): 225,282 gross tonnage; 5,412 passengers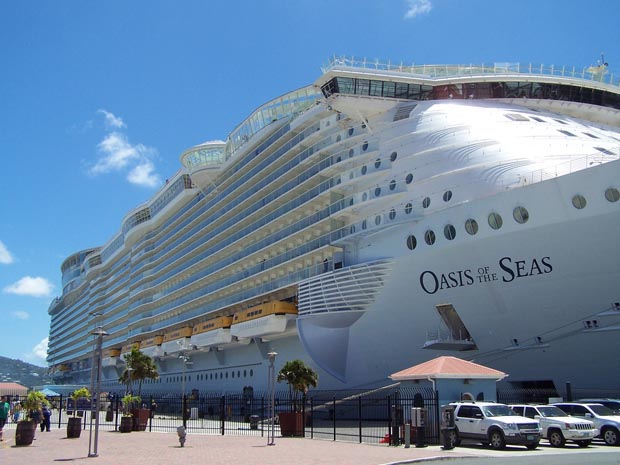 Oasis of the Seas (2009): 225,282 gross tonnage; 5,412 passengers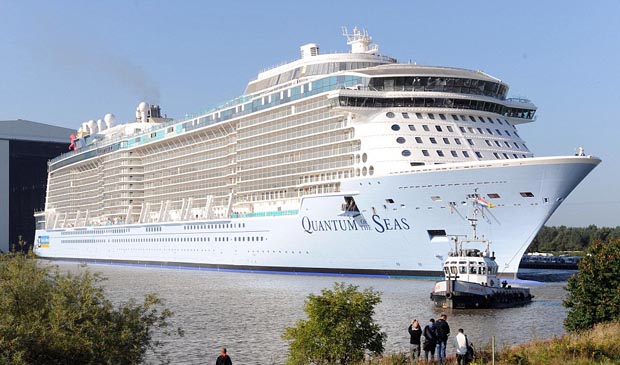 Quantum of the Seas (2014): 168,666 gross tonnage; 4,180 passengers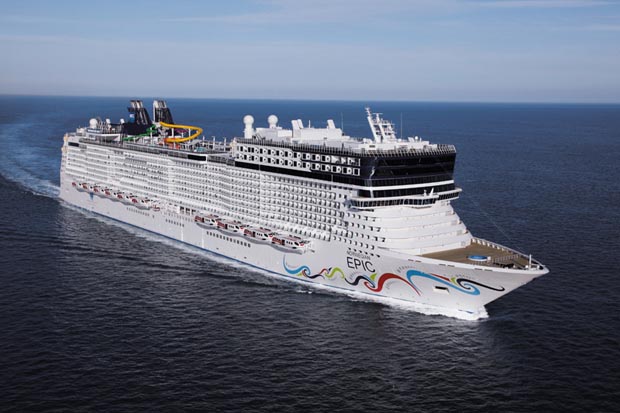 Norwegian Epic (2010): 155,873 gross tonnage; 4,100 passengers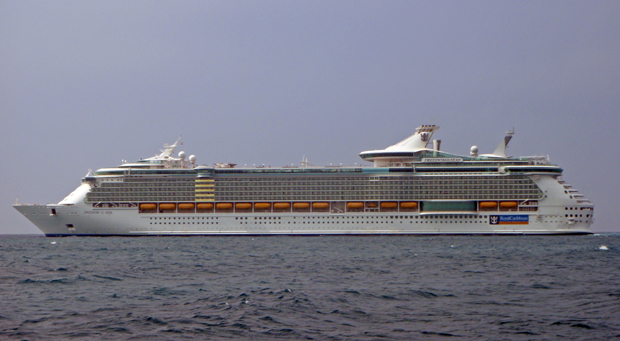 Freedom of the Seas (2006): 154,407 gross tonnage; 3,634 passengers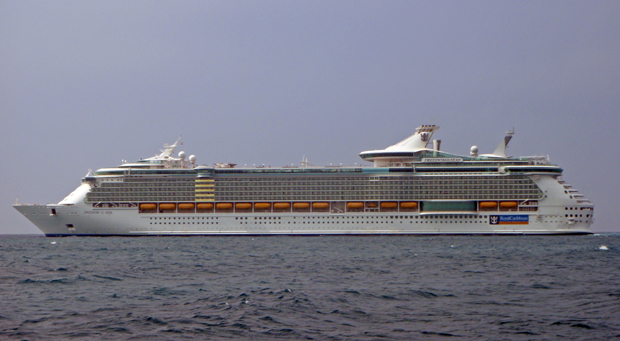 Liberty of the Seas (2007): 154,407 gross tonnage; 3,634 passengers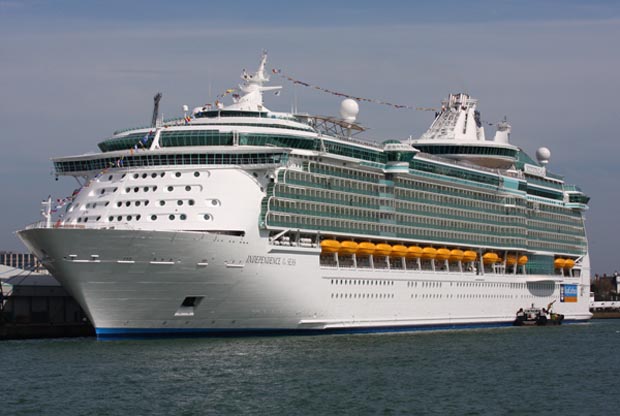 Independence of the Seas (2008): 154,407 gross tonnage; 3,634 passengers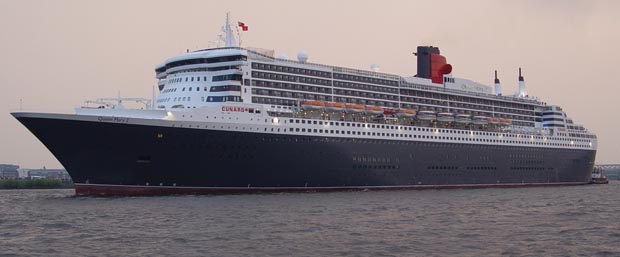 Queen Mary 2 (2004): 148,528 gross tonnage; 2,592 passengers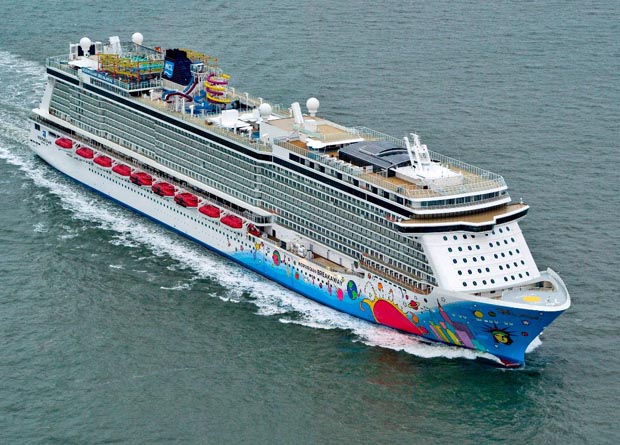 Norwegian Breakaway (2013): 146,600 gross tonnage; 3,988 passengers
Norwegian Getaway (2014): 145,655 gross tonnage; 3,910 passengers