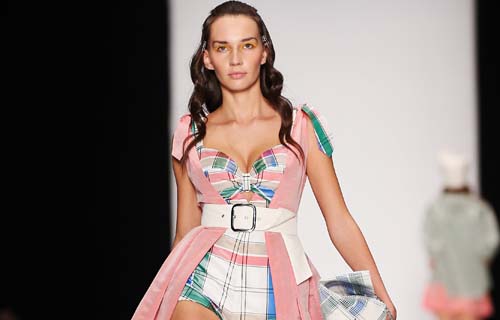 Laroom Fashion Show at Mercedesbenz Fashion Week
The main concept behind LAROOM is to give a modern woman an option for being graceful, sophisticated, cosmopolitan and yet to retain her feminine allure.
The basis of each seasonal collection consists of evening and cocktail dresses, giving romance and sensuality. In concise, the silhouettes trace the main theme of the brand – disguised sexuality. Deaf-collars, sleeves with cuffs and clean line silhouettes create the idea of noble attractiveness.