With some help from mobile devices and apps, you and your sweetie can still have a wonderful Valentine's Day this year despite the distance.
[contentblock id=1 img=adsense.png]
Whether you're away on business, your one and only has moved away for awhile, or you've met someone from afar on a dating site, having a long-distance relationship can be difficult—especially on Valentine's Day. But the day can still be special for those in LDRs. Here are some ways mobile tech can bridge the gap on Valentine's Day.
The perfect gifts for him or her
When you're far apart, consider gifts that bring you closer together, either by sight or sound. Get your sweetie a tablet, such as the Samsung Galaxy Tab® 4, which includes a front-facing 1.3-megapixel camera that's perfect for video chatting on the crisp 8-inch or 10.1-inch display. If talking on the phone is easier, then get a Bluetooth® headset, such as the LG Tone Infinim. The headset includes HD voice and a MEMS microphone, so conversations will come in crystal clear.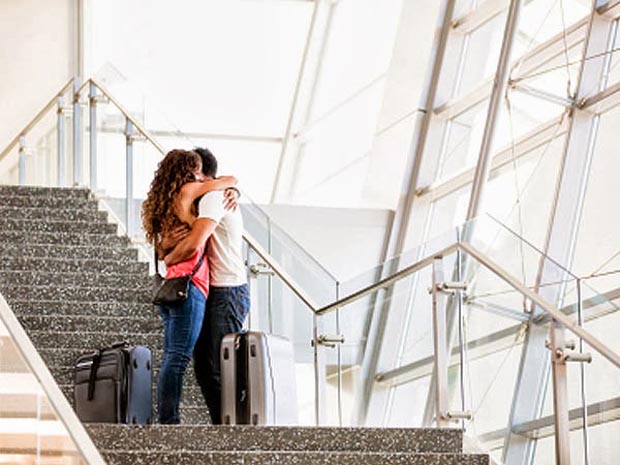 [contentblock id=2 img=adsense.png]
To set the mood, send your sweetheart a Philips™ Friends of Hue™ Bloom Lamp, which creates soft pastel tones and beautiful saturated colors. Use Pandora Internet Radio to create personalized stations, so you can share your favorite love songs.
Send special messages
Begin the morning with a text saying you'll be sending 10 things you love about them throughout the day. With the Verizon Messages app, you can mix it up and send personalized texts, pictures and videos.
Dinner and a movie
[contentblock id=3 img=gcb.png]
Cooking a romantic dinner for your loved one and then snuggling in to watch a rom-com is a classic date night—one you don't have to sacrifice just because you're literally out of touch.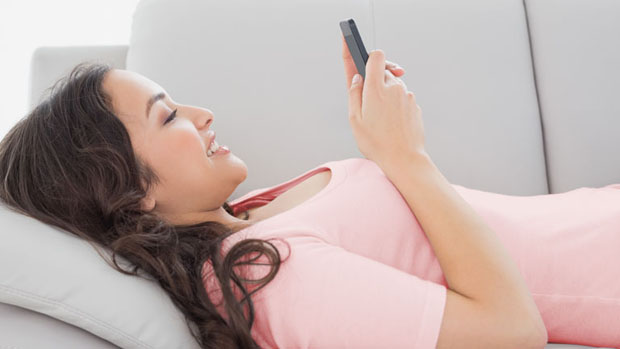 Find a delicious recipe using the Epicurious app and share it with your sweetie before the big night. That day, use a wireless Bluetooth® headset, such as the Plantronics® Marque 2. That way, you can talk to your special someone while you both cook and taste the same dish. Set the mood with candles too.
After dinner, choose the same movie on video streaming apps such as Netflix®, so you can watch it together on the phone.
Liven the mood with a game night
Playing games with your sweetie can be a blast and a fun way to celebrate Valentine's Day. Download the same game app, like QuizUp or Draw Something, on both of your devices. The Samsung Galaxy Note® 4, with its vivid 5.7-inch display, is great for playing games.