A lot of vacations which you must have spent while fishing or going to country side fields or to enjoy some lake side views have definitely been amazed to see them. But this is the time to have some pleasure while skiing and doing some ice sports in high altitudes of the world while also gazing upon the white ice covered mountains and frozen lakes and fields.
1. Cortina D'Ampezzo Italian Alps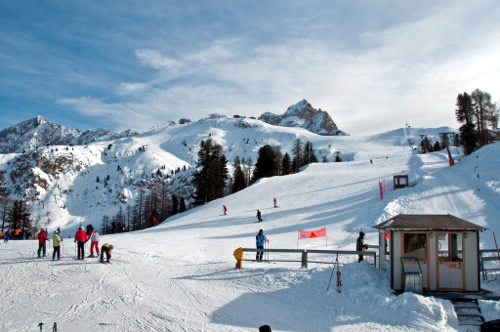 Now that's what we call a joyful ride on ice in the northern Italian border with Austria in the feet of Alps.The scenery is very amazing while also giving some relief to the soul when you see white color all around you. Cortina D'Ampezzo Italian Alps is the place where you will definitely be able to ski like a Hollywood star following the steps of James Bond which was also shot here for its beautiful location back in days. The climate at Cortina D'Ampezzo Italian Alps is very much loveable in summers and chilling in winters so keep yourself safe and covered!
2. British Columbia Whistler Blackcomb, Canada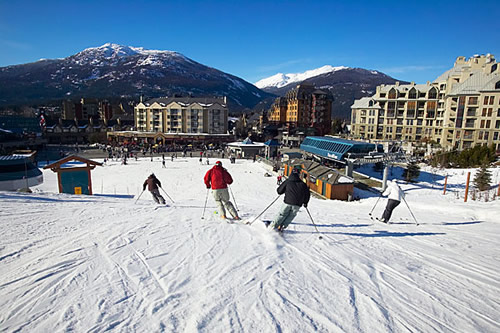 When you are thinking of having a lifetime experience of floating on ice like an ice cube, you must think of visiting Whistler Blackcomb skiing destination. The largest North American skiing spot destination is located in the Whistler Mountains and Blackcomb Peak near Vancouver. The experience here also covers some mountain to mountain skiing also, which definitely a worth trying place. So pack your bags and goo!
3. Aspen Colorado, United States of America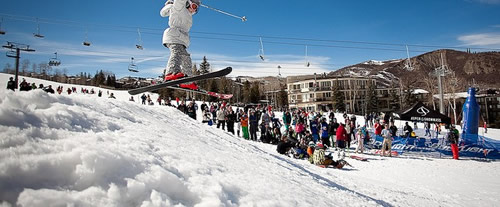 Aspen Colorado the place where a ski lover will be able to fulfill has passion of skiing and also have fun while doing some other ice sports. Skiing in Aspen Colorado is more fun when you will visit the place in winters when the skiing mountain is all covered with thick ice making it smoother for the sport.
4. Mount Ruapehu, New Zealand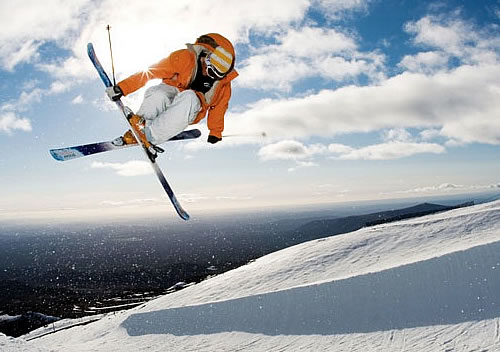 When we think of Australian continent most of the time we think of deserts high hot rock solid mountains but in that Mount Ruapehu, New Zealand is a place that can amaze you with its beauty and an amazing capacity for skiing. Mount Ruapehu, New Zealand is definitely a worth visiting place as it comes under the top 5 skiing destinations of the world. When you will see the mountain coming nearer you will definitely be caught in love with its skyline beauty while adding it the joy of skiing over it.
5. Kitzbuehel, Austria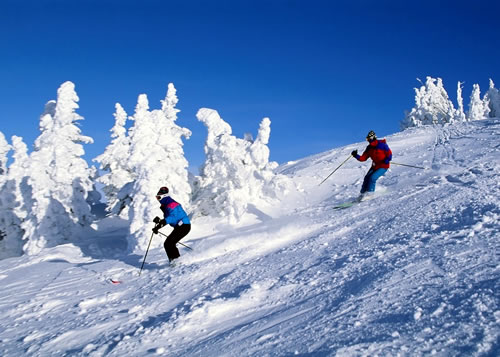 If you are looking for top 5 skiing destinations of the world then you must not at all forget the landscapes of Europe and especially Austria. Kitzbuehel is the most astonishing place for skiing lovers where you can enjoy the Austrian artistic ambiance mixed with smooth ice on which you can ski for hours and hours.
Essential Itinerary
While you are onto the ice journey you must take care of the following things:
Skiing Sticks.
Skiing Skate Board.
Warm Clothes.
Safety Helmet.
Safety elbow and knee covers.
Safety Goggles.
With all above list you must not ever forget the maps and Safety Code Manuals for skiing routes, if you are opting for a continuous skiing path destination.