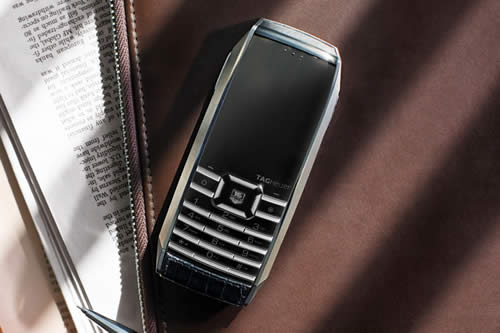 Some people just don't get the idea behind wristwatches. They say if they need to know what time it is, they can check their cell phone. Well, TAG Heuer has the answer to that, too, extending beyond its core expertise in timepieces with a line of high-end luxury mobile phones.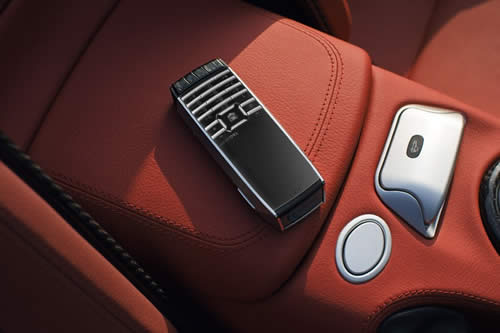 The company has been making watches since 1860 (when Edouard Heuer founded his namesake company) and only got into the phone game in 2008 with the Meridiist. Now it's bringing both together with this new special edition.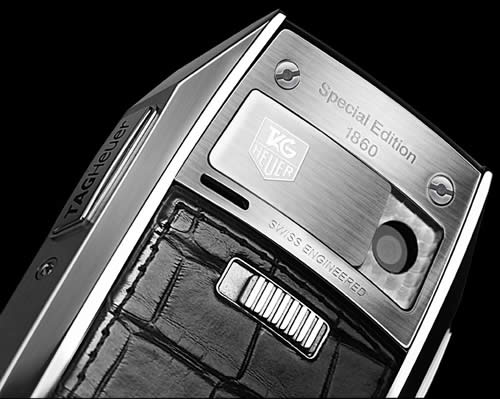 Called the TAG Heuer Meridiist Sapphire Special Editon 1860, the device stands out from other mobile phones by its upscale fit and finish. It differs from the rest of the Meridiist line by the 93.9-karat sapphire crystal that extends from the display screen to the keypad base, with backlit, bevel-cut chamfer numbers.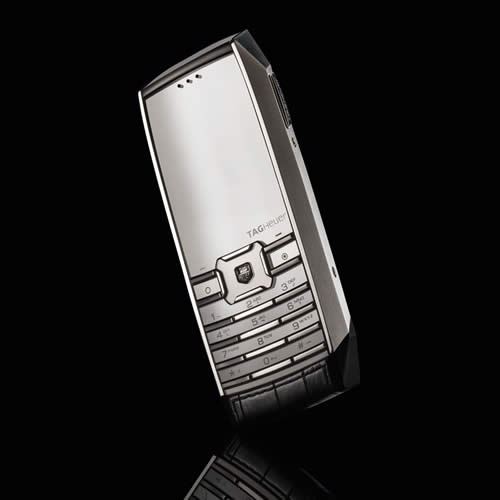 The back is trimmed in alligator skin in black, brown or grey with matching stitching and antenna cover, with the case finished in 316L stainless steel in either satin-brushed, mirror-polished or fine perlage finish. A fourth model is offered in dark blue alligator with a bright blue PVD finish, a fifth with white alligator and 130 pavé diamonds, and a sixth in black alligator and rose gold trim.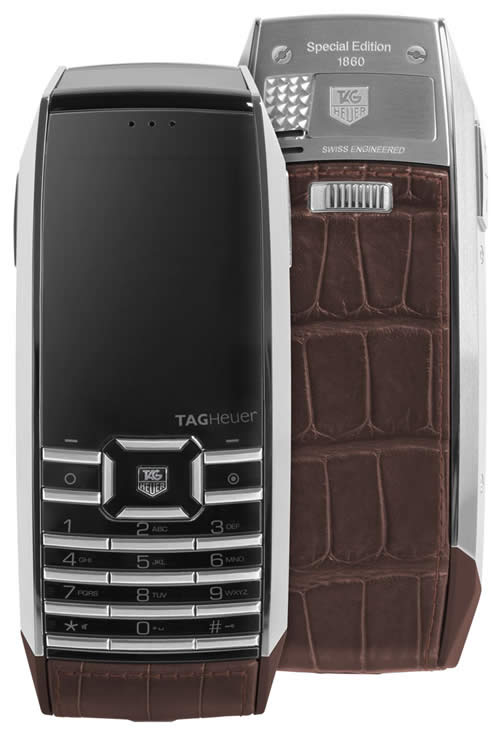 Only 1,860 examples of this special edition will be made, split between the six different finishes. While we didn't receive specific pricing information, the existing Meridiist starts at around $5,400 so you can expect this special edition to command a considerable premium.
Via: Justluxe