FLOAT ABOVE THE WATER With ELECTRIC HYDROFOIL SURFBOARD
Water-loving should take note of the all-new Fliteboard electric surfboard. Developed by world-record-setting kiteboarder David Trewern, the battery-operated hydrofoil board propels riders at up to 28 mph and runs for up to 90 minutes.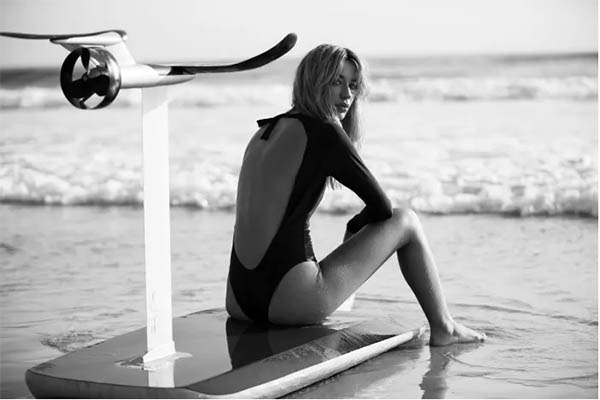 According to Fliteboard, this setup offers five major advantages, including better stability thanks to a more consistent wing balance, less drag (and therefore greater power efficiency), a more efficiently cooled motor, and tighter carving and chopping capability thanks to a lengthened mast.

The board itself is made from carbon fiber Innegra, which is the lightest commercially available carbon fiber commercially available, as well as hard anodized aircraft-grade aluminium and high-quality wood laminates.
"It looks very simple, but there's a lot underneath the surface,"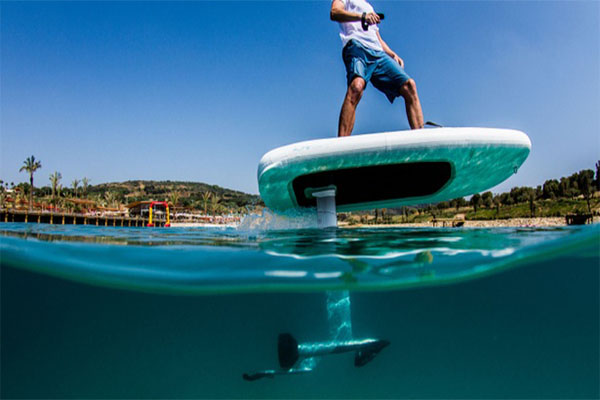 Trewern recently told a Robb Report writer who actually tested the Fliteboard and spoke to its user-friendliness."Using high-voltage electronics in saltwater is challenging, and there are about 500 parts in a Fliteboard, including the battery and connectors, all of which are waterproof. And it had to look at home on a superyacht."