Fractional luxury jet company Flexjet, and business-jet manufacturer Bombardier, launched their nationwide Learjet 85 Aircraft Mock-Up Tour in Los Angeles last week. The mock-up is a full-scale model of the new aircraft and the mission of the tour is to invite prospective clients to personally experience what the Learjet 85 has to offer.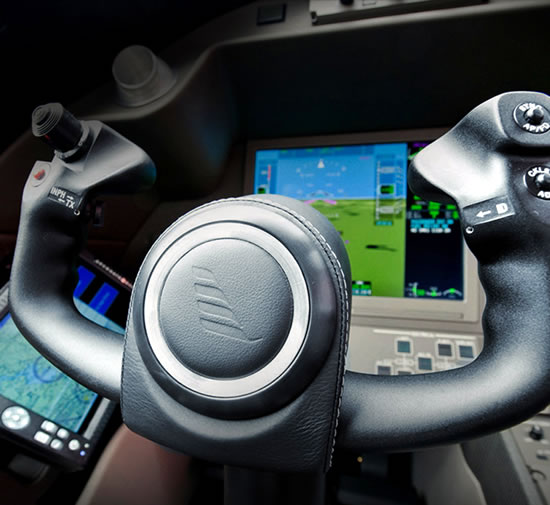 The Learjet 85 is the first FAR Part 25-certified business jet that is primarily built from composite materials. The aircraft features a new interior design with redesigned seats, large storage capacity, an entertainment system, passenger interfaces, and accommodates up to eight passengers. The plane has a high-speed cruise of Mach 0.82 and a travel range of 3,000 nautical miles.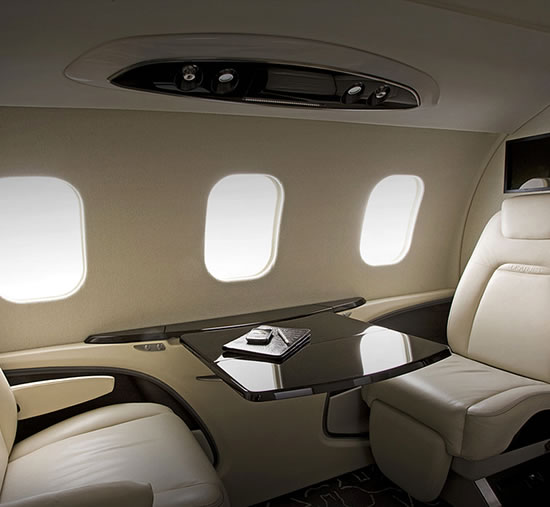 Other luxury partners participating in the Learjet 85 Aircraft Tour include Rolls-Royce and Full Swing Golf. Test drives of the Rolls-Royce Phantom Series II and Ghost models will be available, as well as the opportunity to play a championship-level golf course via a simulator by Full Swing Golf. Additionally, several Napa Valley vintners and Chef Josef Centeno will be there to address the culinary matters of the shows.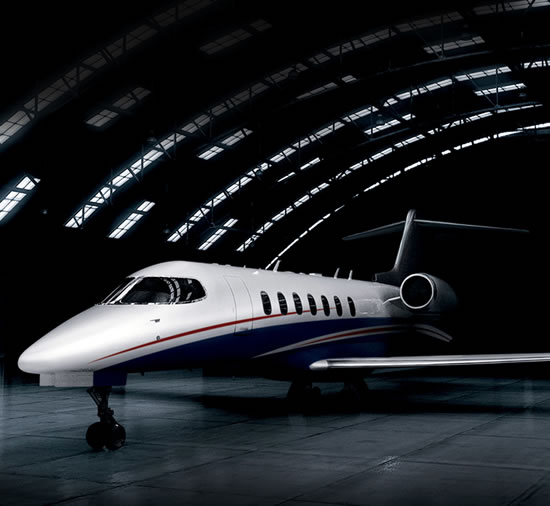 "Anticipation for the Learjet 85 has been building since the program launch back in 2007," said Fred Reid, president of Flexjet. "With delivery scheduled for 2013, we've brought the Learjet 85 aircraft model, and some of our finest partners, to Los Angeles so our owners can truly experience the world of possibilities that will open up to them with the Learjet 85's class-leading innovations. Featuring the latest in cabin technologies, and the Vision Flight Deck cockpit, we are relishing the opportunity to brightly shine the spotlight on the Learjet 85."
The next leg of the tour is in Denver, Colorado on September 12, 2012. Other stops include Chicago, Boston, New York, Atlanta, Orlando, Dallas, and Washington, D.C.
For more information, visit learjet85.com