Could Porsche, a name synonymous with luxury sports cars, ever stake a claim in the motorcycle realm? Jackson Zhang, a visionary automotive designer from California, unveils a tantalizing proposition with his electric Porsche 619 concept. Designed with an eye on Porsche's 2030 electrification goals, this isn't merely a new entry into the electric bike market – it's Porsche redefined for the two-wheeled aficionado.
Steering away from the sophisticated curves and smooth aesthetics characteristic of Porsche cars, the 619 boasts a daring, futuristic design steeped in minimalism.
Zhang nods to iconic Porsche elements while also steering the design in a unique direction. Its standout LED matrix headlight, for example, is a nod to the Porsche Taycan but with an edgier twist. And the show-stopping taillight? It not only embraces the seat but also showcases the Porsche insignia, masterfully merged with the outer shell.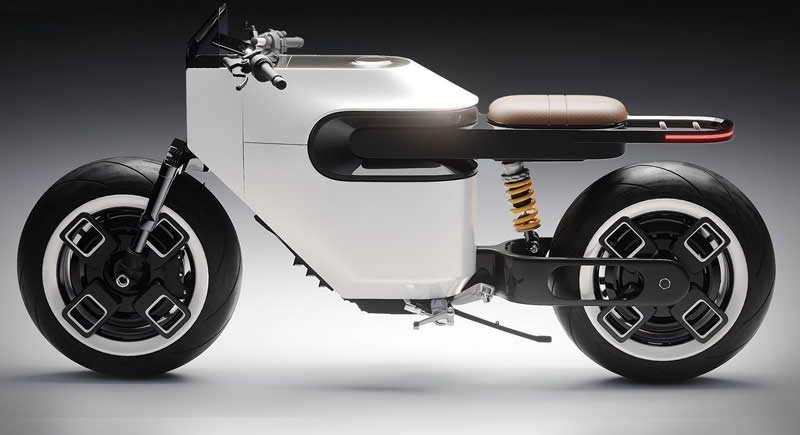 The 619 isn't just a motorcycle; it's a statement. Targeting those with a thirst for speed, luxury, and breathtaking design over just practicality, it doesn't prioritize aerodynamics like its four-wheeled Porsche counterparts. But make no mistake, from its wheels to its form – it's here to impress.
Offering diversity, Zhang introduces two versions of the 619 to cater to diverse palates. The standard model boasts a leather saddle and a rear cargo holder, preserving Porsche's essence while offering utility.
On the other hand, the deluxe version elevates luxury, flaunting Porsche insignias across its body, taillight, and even luminous LEDs on its wheel spokes, ensuring you leave a trail of light (and envy) on the highway.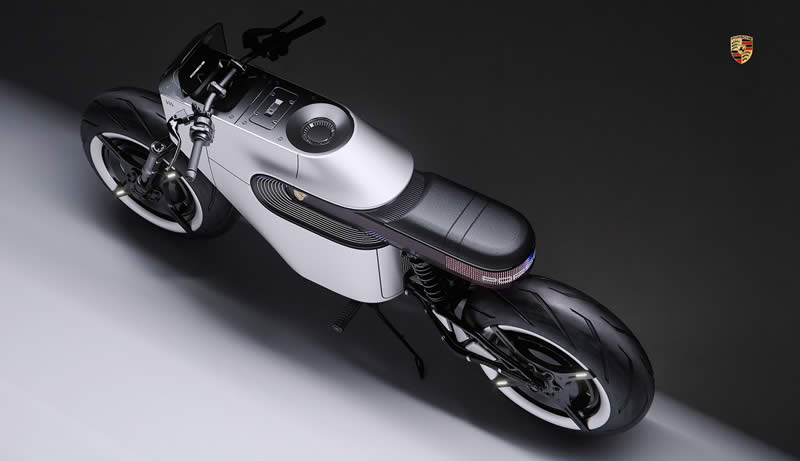 Its robust design houses a powerful battery that energizes a rear-wheel drive linked by an ingeniously crafted fork. This design technique guarantees durability without added heft. The solitary shock absorber beneath the saddle ensures riders enjoy a silky ride, even on bumpy terrains. And for the tech-savvy? A top-positioned charging port and a detachable battery for hassle-free charging or swift exchanges.
While the Porsche 619 remains a concept for now, it echoes what BMW's Motorrad series brought to life and what Ducati represented for Lamborghini and Audi. Though Porsche hasn't yet hinted at diving into the motorcycle domain, the 619 stands as a testament to what dreams and impeccable design can conjure.
It beckons us to envision a world where Porsche rules not just the electric auto lanes but also the electrified motorbike tracks. One thing's undeniable: if this concept transitions from sketch to street, it'll be a showstopper.