Once the home of the titans of finance Lehman Brothers' honcho Philip Lehman, a noted American investment banker and major art collector, the historical Beaux-Arts limestone mansion erected back in 1899 by architect John H. Duncan, which is now being used as a state-of-the-art office ideal for live-work arrangement, is now being listed for $49.9 million.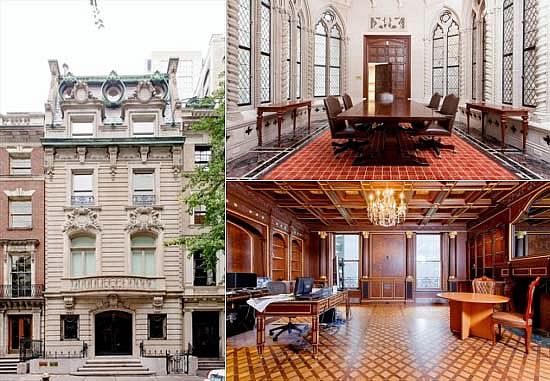 Interestingly, the listing-price of this home-turned-office has been dropped by almost 25%, from whopping $65 million to $49.9 million, but it's still the world's most expensive office space, costing over $3,000 per square feet, a price which is far higher than the per-square-foot record for Manhattan office spaces. Originally, the house was bought by an investment group for $13 million back in year 2005, and did extensive renovation, expansion and restoration of the space into museum-like offices.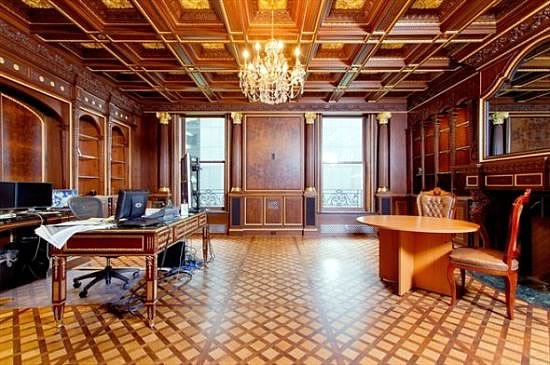 Location: This trophy office building, also known as Lehman Art House is at 7 W. 54th Street, across the street from the famous Museum of Modern Art.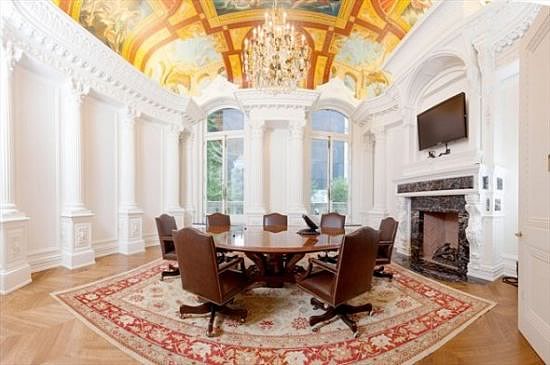 This elaborate limestone mansion which was once home of Philip Lehman, was later used by his son Robert Lehman, who headed Lehman Brothers for decades, and was a notable race-horse owner, philanthropist, and important art-collector. Notably, Robert donated the portions of the home's interior and a vast art collection to the Metropolitan Museum of Art, which are now being proudly displayed in the museum's Robert Lehman Wing.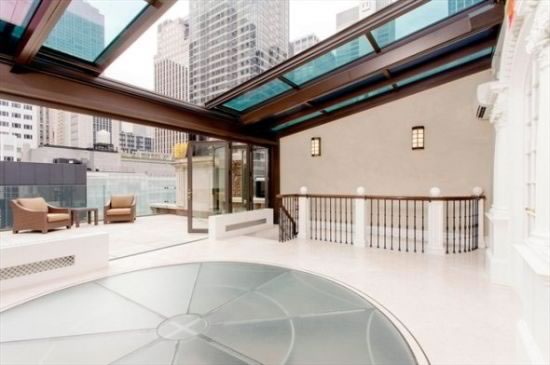 The investment group which includes the principals of Zimmer Lucas Capital, LLC, a hedge fund that uses the building as its company-headquarter for about 30 employees, has spent multi-million dollars to restore the façade, and re-creating interior rooms with the help of the Metropolitan Museum.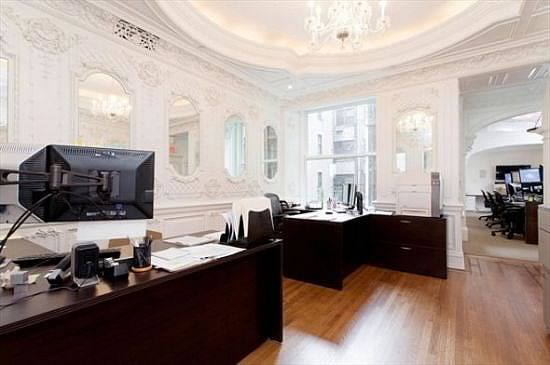 Back in 2006, the building received a major update, when a glass penthouse was added. Notably, the craftsmen made plaster copies of centuries-old moldings used in the Lehman Wing that had once graced this Philip Lehman's house. And, now the owners have put the building for sale with a broker at Brown Harris Stevens.
This 25-foot wide house has over 16,676 square feet plus 737 sq. ft of outdoor space, and boasts of features like trading-floor facilities, a high-speed T1 line for data, a temperature-controlled server room, and a swipe-card security system, to name a few. – Bornrich