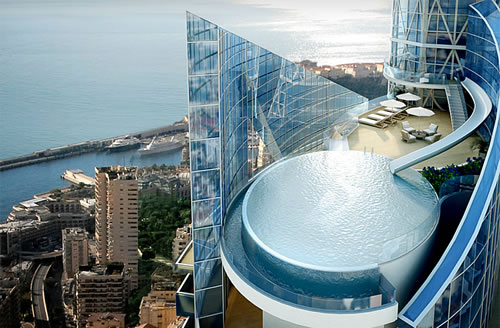 With an abundance of flashy casinos, luxury yachts, and exciting events (including the Formula One Grand Prix, the Monte-Carlo Arts Festival, and the Rolex Tennis Master), Monaco has been a top tourist attraction for years. Many of the world's wealthiest call this destination home…or at least vacation home.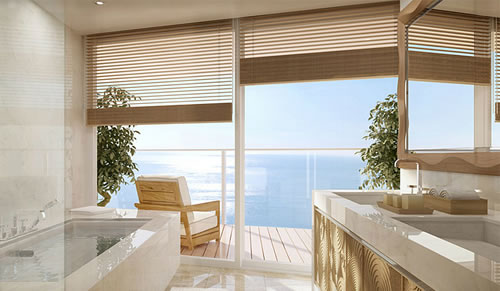 As a magnet for property tycoons, it's no surprise that Monaco could very soon be the home of the world's priciest property per square meter, which comes in the form of a multi-story penthouse in the Tour Odeon, ready to hit the market next year.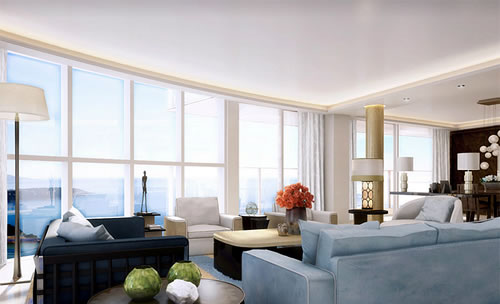 According to property developer Groupe Marzocco, the 170m (557ft) Odeon is Monaco's tallest building and includes 70 apartments, ranging from one to six bedrooms. Found within will also be two 1,200-square-meter Sky Duplexes and the aforementioned five-story, 3,300-square-meter Sky Penthouse.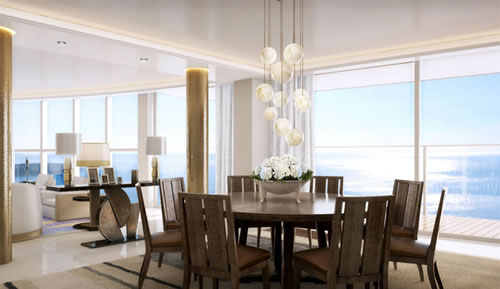 Designed by architect Alexandre Giraldi (a leading name in Monaco who is currently working on the new Monte-Carlo Yacht Club), the building is nestled in a quiet district that is very close to the busy center of Monaco and only five minutes from the Place du Casino.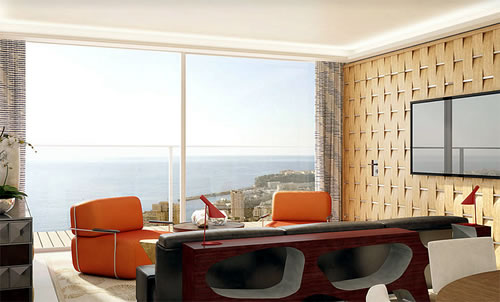 The building's timeless interior design is the work of the Alberto Pinto Agency, "whose creative talents have transformed some of the world's most prestigious private villas, castles, yachts and palaces as well as luxurious landmarks such as the Lanesborough Hotel in London." The expansive penthouse comes with a private water slide and circular infinity pool, which looks like an exclusive oasis judging by the photo. While the plans sound amazing, remember that nothing is set in stone yet so things may change. According to Sky.com, the apartment could sell for as much as £256 million (around $387M) when it hits the market next year, which would make it the world's most expensive penthouse (beating the reported $212 million paid for a flat in London's One Hyde Park).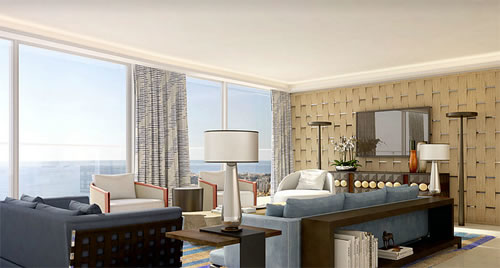 Every apartment, not just the large penthouse, has floor-to-ceiling windows and private terraces that take advantage of the 360 degree views of the city and the Mediterranean, bringing in a lot of natural light.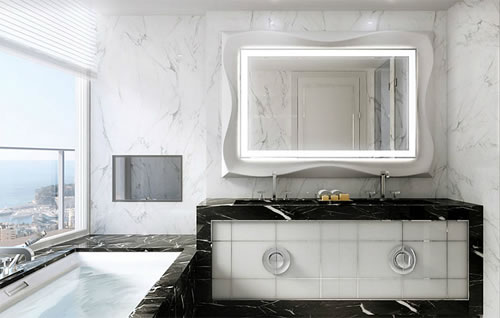 Odeon wants the image of decadence to spread throughout the building, offering a wellness center, a hammam (Turkish bath), sauna, full gym, various pool options, Russian bath and private spa suites. One of the neatest offerings that will surely appeal to parents is the state-of-the-art business center, which allows you to work from home easily.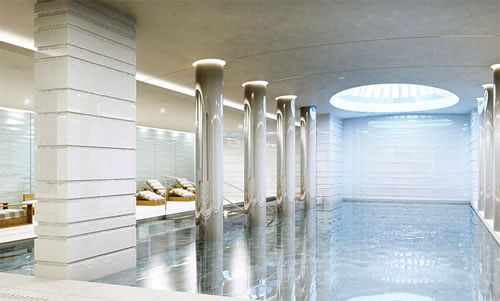 If you need to keep your kids occupied, send them to the entertainment area that has a private movie room and lounge. The building also offers a 24/7 concierge service meant to ensure five-star service and relaxation on a daily basis, as well as daily housekeeping, dry cleaning, valet and car washing services ? all accessed through an integrated screen within each home. –
Source: Theholidaystravel