ETS Tan, a company based in Indianapolis is what has brought about a revolution in the beauty industry by selling the most expensive tanning bed in the world!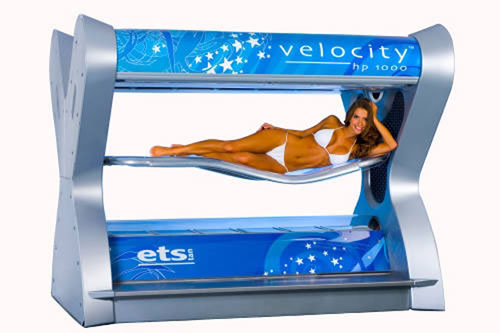 The Velocity HP1000 is not any ordinary tanning bed, it has many other accompanying devices and functions that help it earn  the title of being the most expensive tanning bed ever.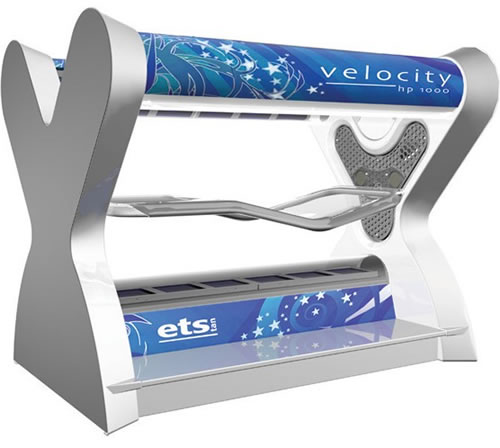 The bed features an open concept, as it is does not have the usual door to close your into the bed. Instead the style is more of a hammok, as it is simply a transparent bed that you lay in and get an even tan from. The bed is equipped with an inbuilt entertainment system which has an integrated subwoofer stereo and a four-speaker system comprising of four inputs that includes one for the iPod.
You can listen to music at any level while being sure not to overheated as the tanning bed has an inbuilt adjustable speed body cooling mechanism that cools and freshens your body as you enjoy the heat from the lights.  Furthermore, you cannot get burnt whilst using this device as it does not product the harmful ultraviolet rays with faster tanning.  The best part is that the tan lasts long for both the dark skinned and the fair-skinned people.
Priced for a mere $33,999, this tanning bed is the perfect luxury item for those who want to exude the golden holiday glow.  However, this expensive tanning bed can also cost you less if you intend to share it with someone!  Velocity HP1000 is a device that will not only ensure that you a long lasting glow but the best comfort every time you use the machine. – Bornrich