Unsurprisingly, the conventional watch has managed to rise from a seemingly endless crevasse to reclaim its glory and place in immortality. There just seems to be things about the watch we cannot get over. The feel of that piece gracing your wrist is always something to long for, but how has the watch avoided obsolescence? The answer seems to be in its ability to reinvent itself over the course of time.
[contentblock id=1 img=adsense.png]
Contrary to women, who have endless options in accessories they can wear, for men the watch is one of the few accessories we have to make a statement. The designs are creative, others are vintage, while yet others experimental and playful. Here is a list of some of the classic minimal watches trending today. Because in this case less is better.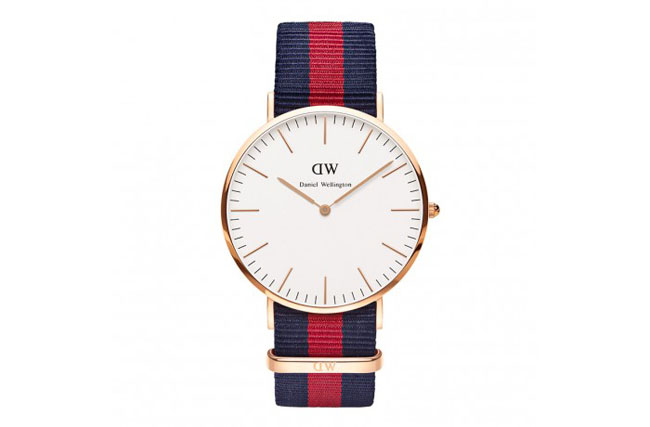 Classic Oxford
This piece is available in rose gold and silver. Coming with a changeable strap, the Classic Oxford is ideal for both formal and informal activities, as it simply never seems out of place in any situation. This piece currently goes for £149, with a provision for free shipping across the world. Classic Oxford, $195 from Daniel Wellington
[contentblock id=2 img=adsense.png]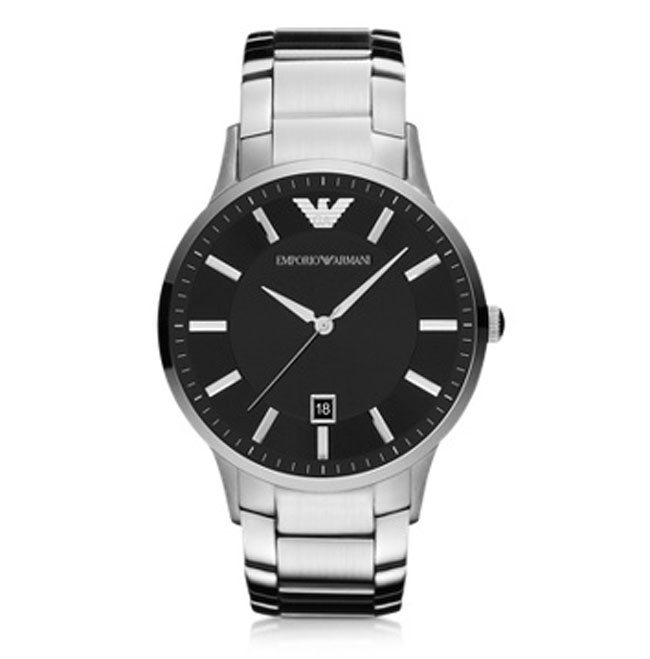 Armani Sportivo
This is one of the sleekest stainless steel timepieces available. It is water resistant and the quartz movement is analogue. With black and white combination, the design on this one is distinctively and emphatically masculine.
Armani Sportivo, $245 from Forzieri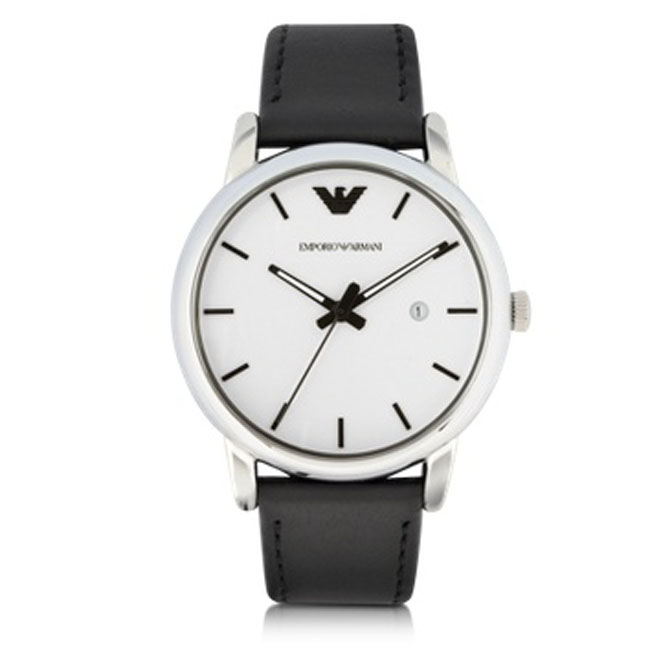 Armani Signature
The return of vintage leather is here again with this quartz masterpiece. The strap on this one is black, contrasting nicely with the casing and giving you that sleek, elegant look and feel. Additional features include a black dial that features dates. The current price of this product is $175. Armani Signature, $175 from Forzieri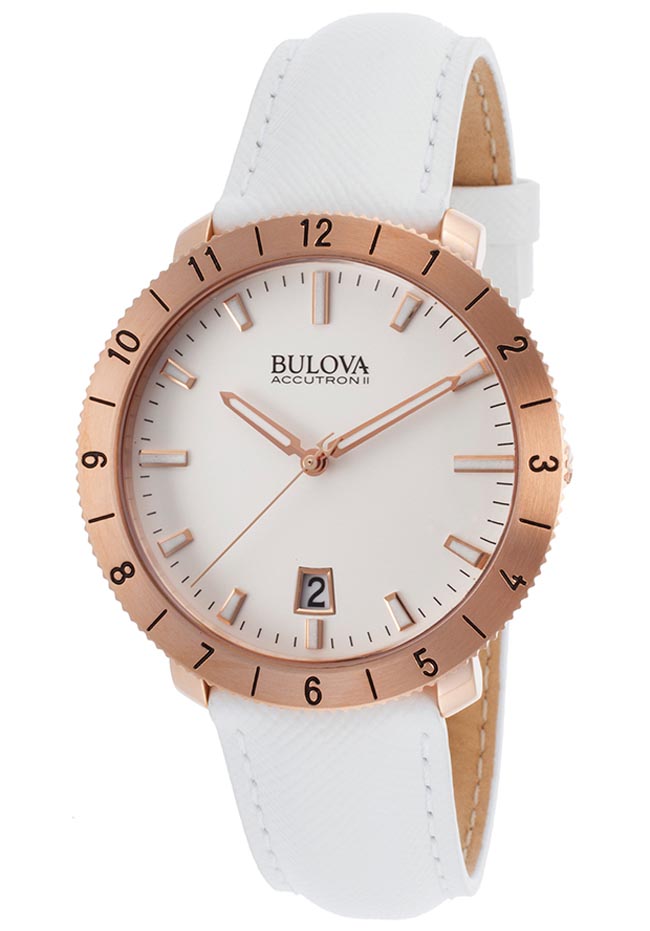 Bulova Accutron II
The Bulova Accutron II men's watch is has a white leather strap with moon view looks. The case is made of stainless steel. Its features herald the perfect balance between form and function, ensuring that it works as clean as it feels. This moon view commands a price of $374 now and comes with incentives like free shipping. Bulova Accutron II, $374 from The Watchery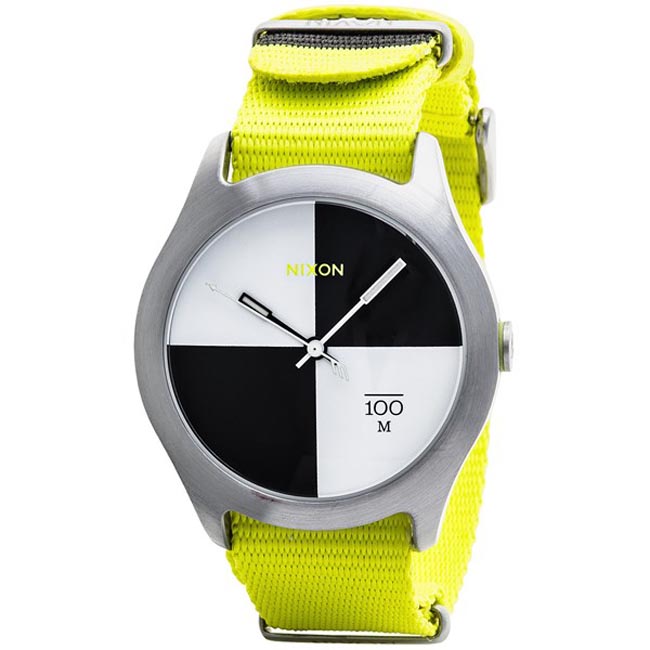 Nixon Quad
The Nixon Quad watch comes with a stainless steel case and a multicolored band that creates an appeal like that of many other classic minimal watches around. The colors are catchy and fit in all occasions. The breakout feature of this piece is that it works both ways, gracing the hands of males and females the same exact way. Available in neon yellow, this Nixon make goes for $67.95. Nixon Quad, $67.95 from Sierra Trading Post
[contentblock id=3 img=gcb.png]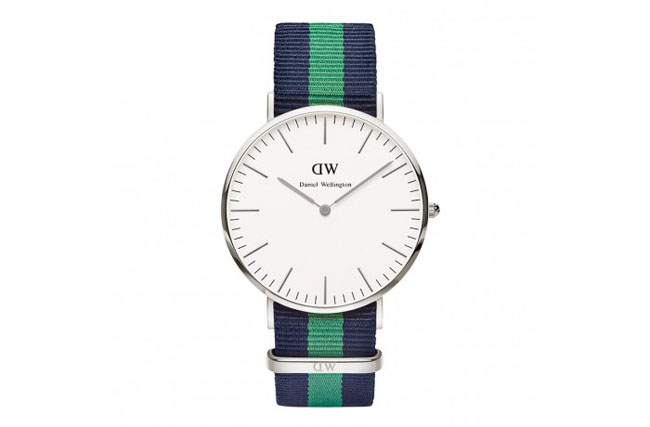 Classic Warwick
This line is available in rose gold and silver. For the strap, it combines green and blue. There is something special here about the allures of nature coming together, the sea meeting the vegetation. The green and blue combination is deeply appealing and in fashion this year. Classic Warwick, $195 from Daniel Wellington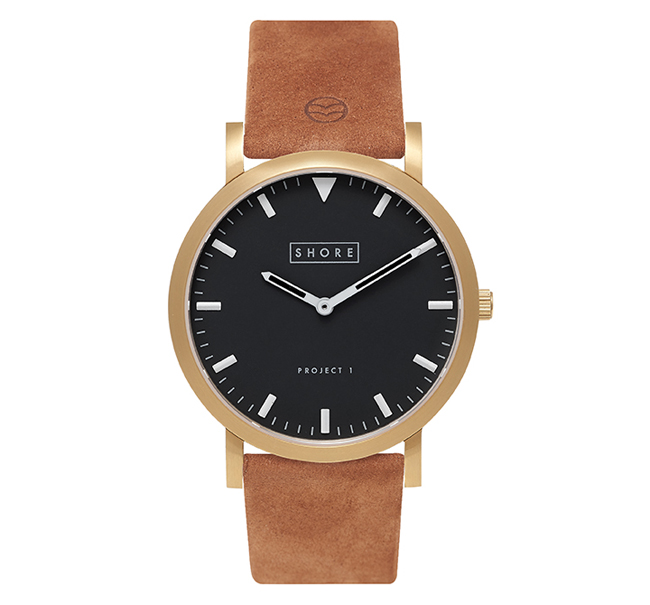 St Ives
With this gold plaited watch, you can change straps depending on your preferences, a process that takes just a matter of seconds to implement. The choice strap is tan suede leather, producing an elegant look reminiscent of vintage brands. The watch comes with water resistant technology effective up to 100 meters. Shore Projects ships internationally for £10. St Ives, £115 from Shore Projects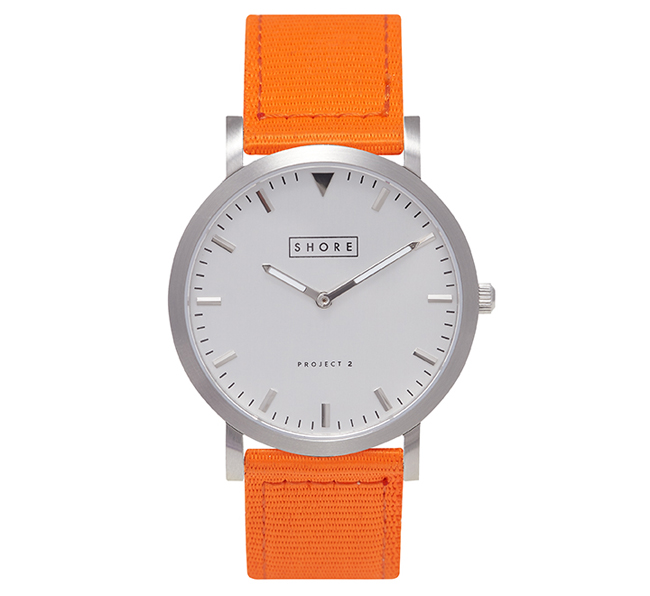 Cowes
The outer casing in this instance is silver plated, with the glass shining from crystal sapphire components. Like the St Ives, this type comes with a changeable strap in an array of colors. Our choice a sassy classic orange perfect for this spring summer. Cowes, £115 from Shore Projects