In a recent announcement, the Kia EV6 GT secured a spot in the esteemed TIME Best Inventions of 2023 list, under the Transportation section. This annual list, celebrated for over 20 years, showcases 200 remarkable innovations that have caught the attention of TIME editors for their capacity to "transform our daily lives."
Highlighting the unique attributes of the EV6 GT, Steven Center, COO & EVP of Kia America, expressed, "The EV6 GT beautifully merges Kia's 'Opposites United' design ethos with an unwavering commitment to sustainable transportation, all while offering the thrill of a supercar." He further added, "Following Kia America's exclusive mention on the 2023 TIME100 List of Most Influential Companies, we're deeply honored by this new accolade for our most potent Kia production vehicle to date."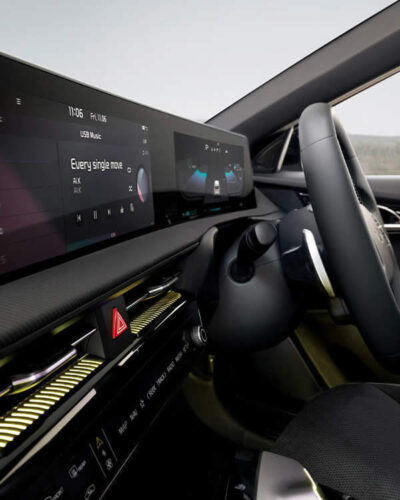 TIME's team of editors and global correspondents, along with submissions through an online portal, contribute to the nominations. The selection process emphasizes emerging domains like AI, sustainable energy, and environmental sustainability. Each nominee is meticulously judged based on innovation, functionality, aspiration, and societal influence.
TIME's editorial team conveyed, "The final list of 200 pioneering inventions, accompanied by 50 additional honorable mentions, encapsulates a spectrum of groundbreaking innovations – from the mightiest supercomputer to avant-garde entertainment venues, to novel geometric designs – all of which are reshaping our perceptions of feasibility and altering our daily routines."
Adding another feather to its cap earlier in the year, the Kia EV6 GT clinched the prestigious 2023 World Performance Car award. Boasting 576 HP, a brisk 3.4-second 0-60 MPH acceleration, and a maximum speed of 161 MPH1, the fully electric EV6 GT's extensive range, commodious interiors, and chic design ensured its victory over traditional gasoline-fueled contenders.