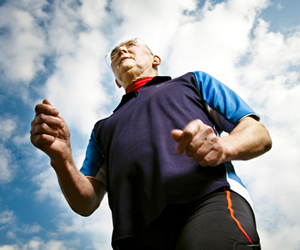 The food intake and diet must be according to the body requirements. And body requirements differ with age. What is healthy for young kids may not be healthy for older people. With a perfect diet plan people will be able to enjoy a healthy and long life.
With age the body requirements for food change. If an appropriate diet for age men is not adopted, they may develop certain chronic health issues. A balanced diet needs to be followed for a healthy life. Few essential points for a perfect diet include:
Fresh fruits and vegetables
These are essential for a perfect diet for people of all age groups. Diet for aged men must have them because they need a healthy balance of all the nutrients. Instead of having fried, fatty food they can have fresh fruit salads in diet. And even in breakfast they must replace their coffee or tea with fresh, nutritious juices. Replacing fried food with fresh fruits and vegetables in diet is the most convenient way to fight obesity.
Whole grains
A perfect diet does not mean that you start starving. Even if you are following a low- calorie diet plan, you never omit the consumption of grains. Whole grain products have carbohydrates, fiber, antioxidants and proteins that are essential to diet for aged men. A perfect diet must include good amount of whole grain products as they actually fight heart diseases and diabetes that are common in aged men. You can add Brown rice, Millet, Whole oats, oatmeal, whole grain corn in your diet.
Lean meat
To avoid the excess saturated fat, the diet for aged men should incorporate lean meat replacing the fatty red meats. Lean meat is rich in proteins that are extremely important for the skin, hair and body fluids. The proteins from vegetables are not a replica of those that are packed in the lean meat because lean proteins have amino acid that helps digestion and building new tissues. The most significant benefit of having lean protein in diet is that it gives you a feeling of fullness. This is important because then eating little is sufficient. So a perfect diet for aged men must include lean meat.
The most important factor while preparing a perfect diet plan is to keep everything low in quantity. Because a perfect diet is all about taking a balanced amount of valuable nutrition that is good for healthy functioning of a body.