Paleo blogger Cassy Joy Garcia decided to turn her life around and take control of her health at the young age of 24. With a degree in science and a knack for nutrition, she dove into the Paleo lifestyle and hasn't looked back. Through her new approach to food, she lost 10 dress sizes, "lived pain-free, and experienced more energy than ever before."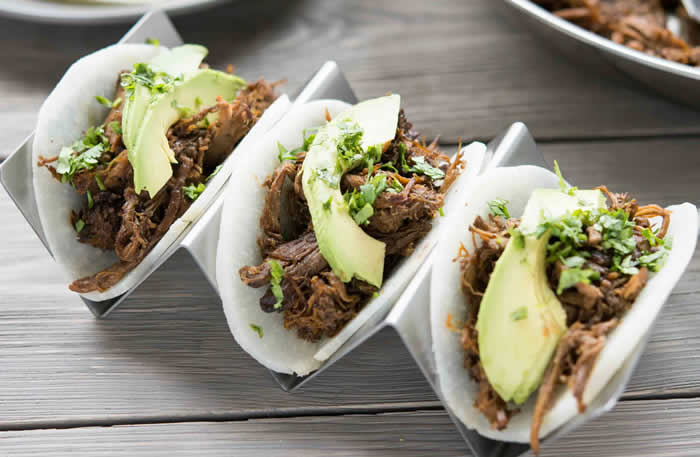 This tasty taco recipe from her new book, Fed & Fit, brings a healthy edge to a summertime staple with a tortilla swapped out for a slice of jicama. Yum! Here's what Cassy has to say about the recipe: "This barbacoa is REALLY good. I've tasted and tested barbacoa like it's been my job for the past fifteen years and finally landed on what I believe to be the perfect recipe.
It strikes a balance with maximum flavor and minimum effort. The leftovers are extremely versatile in that you can use them to make taco salads, scrambled eggs, or even stuffed peppers! That being said, wrapping barbacoa up in a warm jicama tortilla with some cilantro and a squeeze of fresh lime juice is pretty dang dreamy."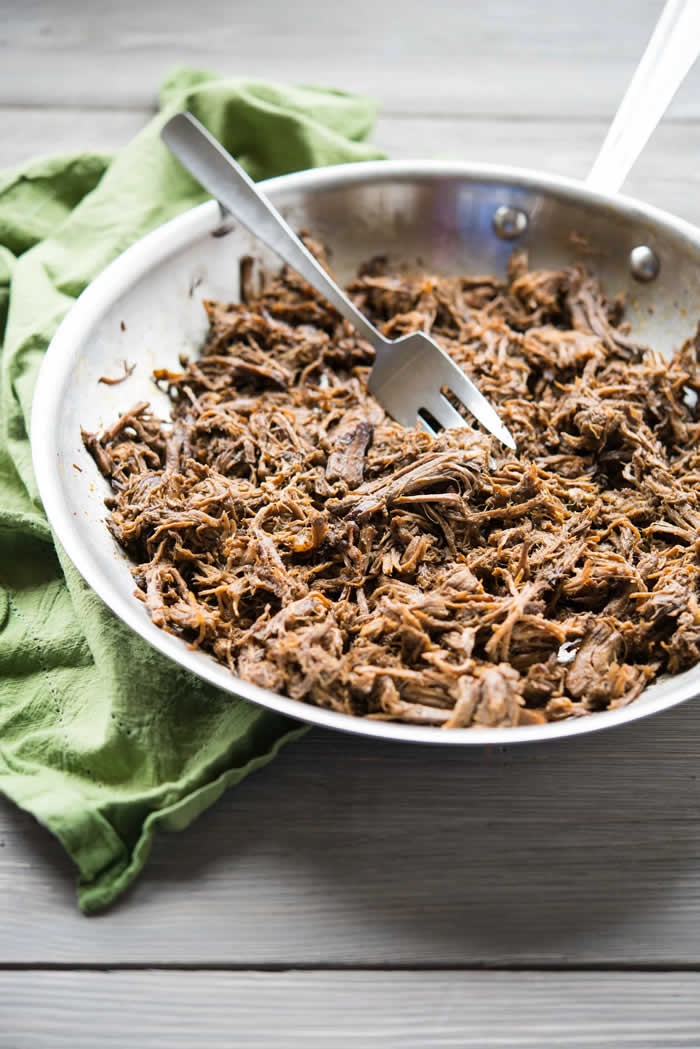 NOTES
Macro breakdown per serving: Protein: 40 grams; Fat: 32 grams; Carbohydrates: 9 grams
INGREDIENTS
For the barbacoa:
1 teaspoon fine sea salt
1/2 teaspoon ground black pepper
1 tablespoon ground cumin
1 tablespoon chipotle chili powder
1 tablespoon dried Mexican oregano leaves
1/2 teaspoon ground cloves
1 (3-pound) chuck roast, cut into 8 large chunks
2 tablespoons salted butter
[contentblock id=2 img=adsense.png]
4 cloves garlic, minced
3 bay leaves
1/4 cup apple cider vinegar
1/4 cup fresh lime juice (about 2 limes)
1 lime, quartered, for garnish
Chopped fresh cilantro, for garnish
For the jicama tortillas:
1 large jicama, peeled and sliced into thin discs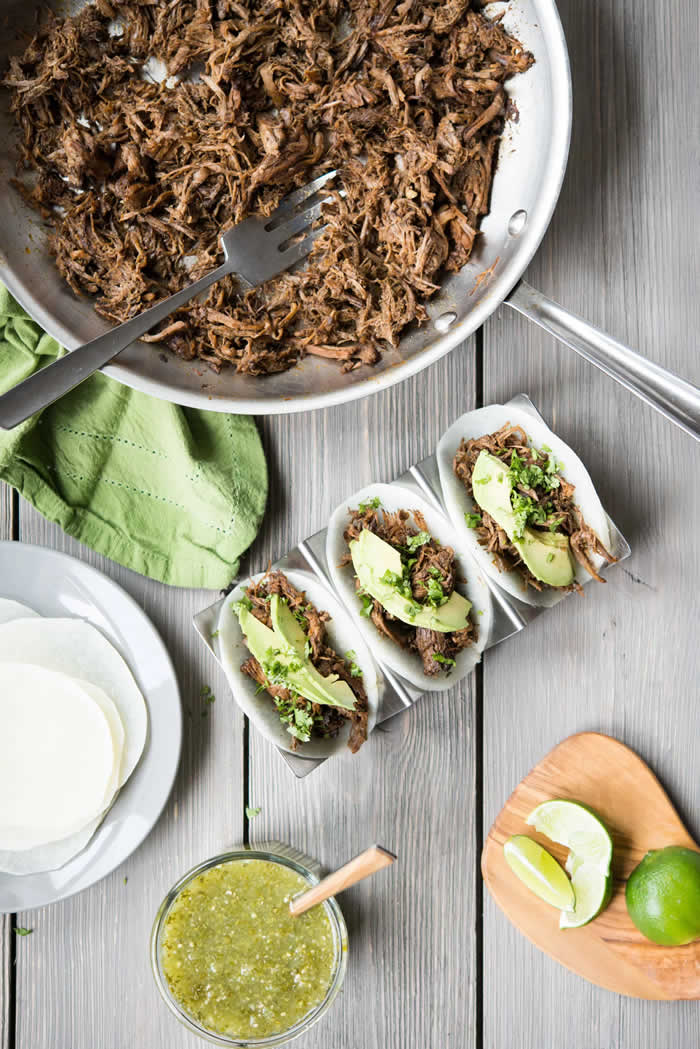 DIRECTIONS
In a small bowl, mix together the salt, pepper, cumin, chipotle chili powder, oregano, and cloves. Dust the pieces of chuck roast with the spice mixture, making sure to coat all sides well.

Melt the butter in a large frying pan or sauté pan over high heat. Once melted, add the beef in batches so that the pan isn't overcrowded. Sear the beef for about three minutes per side, or until it develops a nice char. Transfer the cooked beef to a slow cooker and repeat with the remaining meat.

Add the garlic and bay leaves to the cooked beef in the slow cooker. Pour in the vinegar and lime juice. Cover and cook for four hours on high, or until the beef falls apart when tested with a fork. Pull out and discard the bay leaves and then, working in the slow cooker, use two forks to shred the beef. Stir it in the juices.

To make the jicama tortillas, either place the jicama discs in a steamer basket over boiling water for three minutes or place them in a microwave-safe bowl with two tablespoons water, cover, and microwave on high for three minutes. They're finished when their texture goes from brittle to flexible. Let cool, then drain over paper towels. Serve the tortillas with the shredded beef, garnished with lime wedges and cilantro.
[contentblock id=3 img=gcb.png]
Tip:
Leftover barbacoa and prepared tortillas will keep refrigerated for up to five days. The barbacoa will keep frozen for up to five months.
INFORMATION
Category

Main Dishes, BBQ

Cuisine

Mexican

Yield

6 to 8 servings

Cook Time

4 hours 30 minutes
NUTRITION
Calories per serving

456