Glenfiddich sets the World Record with a $94,000 Whisky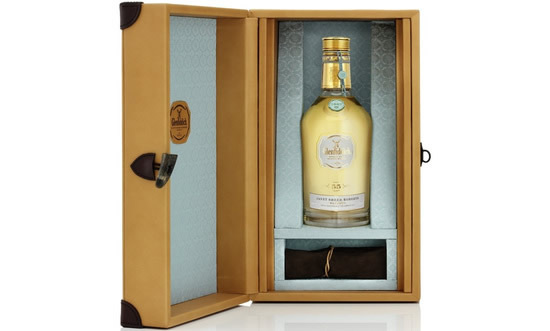 Glenfiddich founder William Grant's grand daughter Janet Sheed Roberts lived till the age of a 110, much like a fine Scotch whisky she only got better with time. Thus before her death, for her 110th birthday the family decided to honor her incredible life and legacy by selecting a cask of Scotch Whisky that has been aging since New Year's Eve 1955, which would also mark the halfway point of Roberts's life. The family selected the 15 bottles with the help of Malt Master Brian Kinsman; the family kept four bottles while the 11 remaining bottles were meant to reflect each decade of Roberts's life. Since her death the company has been selling these 11 bottles at charity auctions, with one actually breaking a world record. Kinsman describes the whisky as "absolutely beautiful," stating that it was not at all woody or oakey like most would expect but instead it had a delicacy to it and was quite floral and fruity.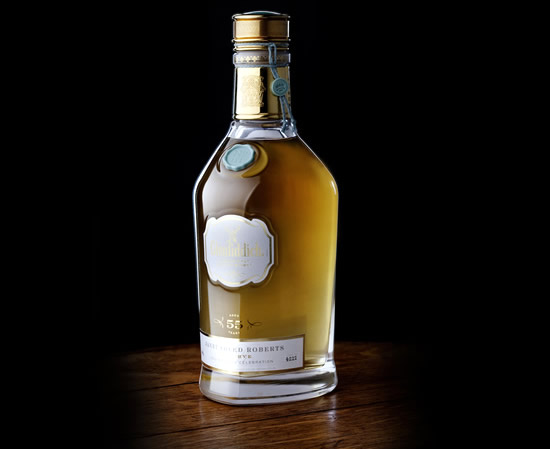 This world record-breaking bottle was bought by an Atlanta – based whisky aficionado for $94,000. "We had a couple of drams with him afterwards, he was a lovely man, actually, and we had a good old chat" says Kinsman. The last of these 11 bottles will be sold at auction on Tuesday in Los Angeles.
Via: Npr