Brangelina venture into Winemaking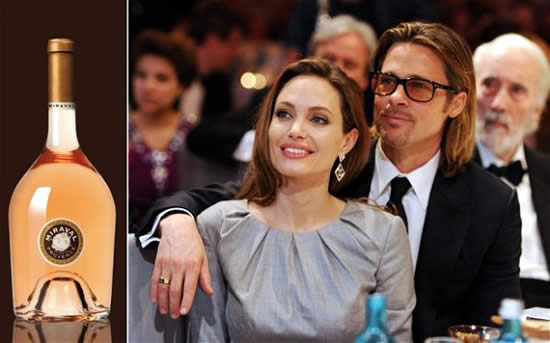 They "made it large" in Hollywood and now are set to mash it and bottle it up! As though raising a toast to themselves; only this time with a blend of their rosé, the celebrated tinseltown duo: Brad Pitt and Angelina Jolie introduce Miraval Côtes de Provence, a product of their own vineyards in Correns, France. Back in 2008, Brangelina were leasing the 1000-acre property, originally impressed by its 35-bedroom estate. Now they own the property, and furthermore, have planned a long term venture into winemaking. Teaming up with Marc Perrin, a renowned figure in the Provence for winemaking, the couple is currently starting of with rosé, but will soon be ready with its white and red wines by the end of summer and next year. respectively.
Claiming himself to be an equal partner in the Brangelina winemaking venture, Perrin would share space along side the "Jolie-Pitt" branding on the back label of the bottles.