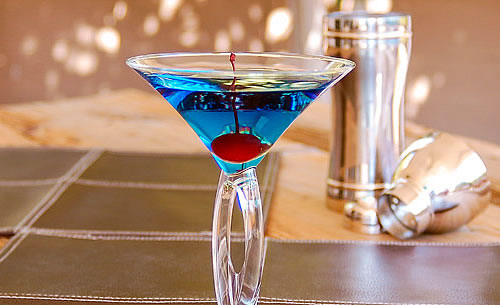 Today we present you with this gorgeous Blue Arrow Cocktail. This Blue Arrow Cocktail is as blue as the ocean and tastes like sunshine!
Ingredients:
2 ounces New Amsterdam Gin
1 ounce Triple Sec
1 ounce Blue Curacao
1 ounce lime juice
1 ounce simple syrup
ice
maraschino cherry
Method:
Fill cocktail shaker with ice.  Pour ingredient into the shaker.  Shake, strain into a chilled cocktail glass.  Garnish with a maraschino cherry.