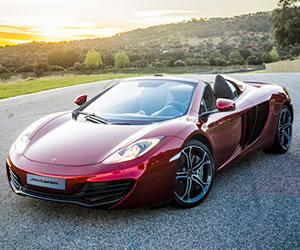 McLaren 12C Spider Convertible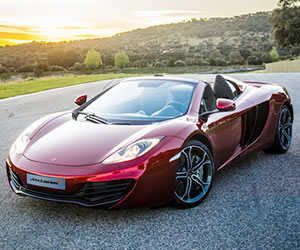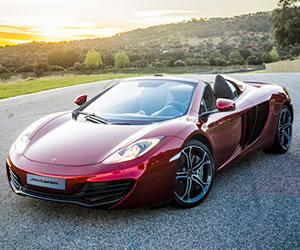 McLaren has revealed its new 12C Spider. McLaren has opted for a retractable hard top, which the company says takes around 17 seconds to put up or down. The MP4-12C Spider also treats occupants to a power wind deflector that can be raised or lowered behind the seats. Like the fully covered MP4-12C, the McLaren 12C Spider Convertible is powered by a twin-turbo V8 engine that will push it to 60 mph in less than 3.1 seconds. It tops off at 204 mph, a blinding speed that must feel exhilarating with the roof slid back.
The convertible version of this new McLaren will begin shipping in November – be ready to spend $265,750 for the pleasure of ownership.