£25,000 Marcos Mantis was parked under scaffolding in Mayfair
It has been splattered with white paint on the bonnet and windows
The car was also covered in dust and dirt due to nearby roadworks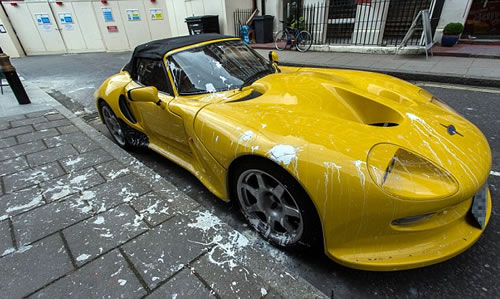 One unsuspecting sports car owner is set for a shock when he returns to his vehicle. The Marcos Mantis had its bright yellow paintwork wrecked after someone spilled paint on its bonnet and windows.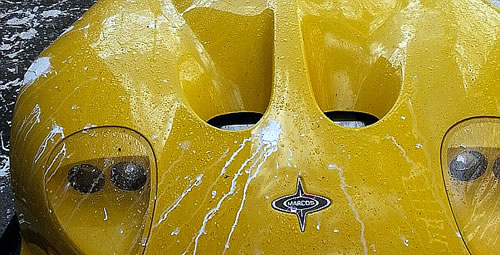 Parked under scaffolding on an exclusive street in London's Mayfair, the car was splattered with the white paint. A Marcos Mantis sports car is worth somewhere between £25,000 and £35,000.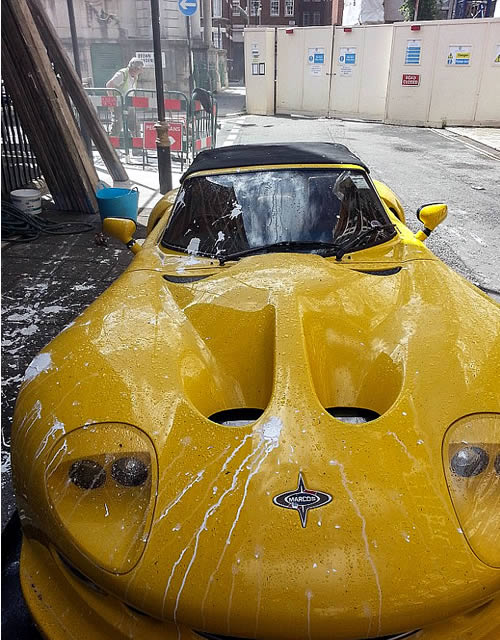 It was close to the exclusive Brown Hart Gardens, which was recently reopened as a rooftop communal space in London. The car was covered in dirt and dust as well as the paint as it was parked next to roadworks.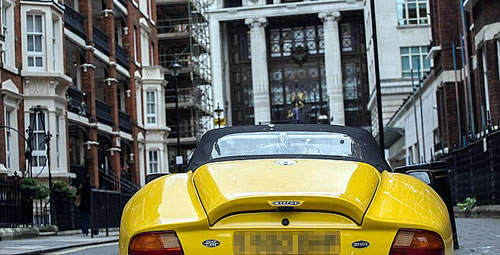 Marcos, a British brand, was founded in 1959 by Jem Marsh and Frank Costin. Costin had worked on the De Havilland Mosquito fighter-bombers and from there moved into car design.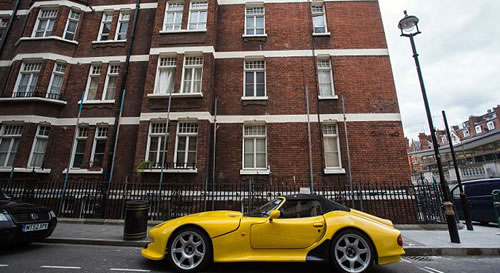 The name Mantis comes from the insect signifies the performance of the Mantis' engine, a supercharged 4.6 litre V8.
Source: Dailymail