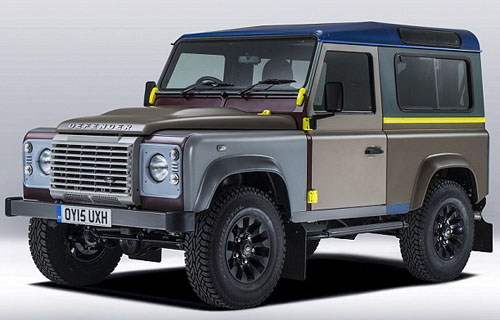 Land Rover Defender designed by British fashion icon Paul Smith
A real design classic! New one-of-a-kind Land Rover Defender designed by British fashion icon Paul Smith. British style icon Paul Smith has helped to redesign one of this country's most distinctive cars before production is stopped later this year. These pictures show the stunning one-of-a-kind Land Rover Defender produced by Sir Paul, who has been a fan of the 4×4 for years and owns several of them.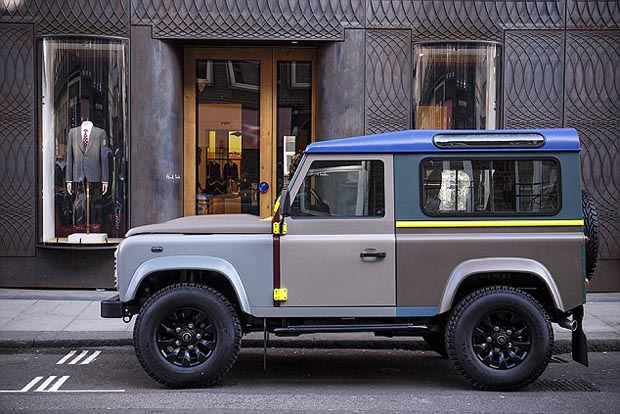 The bodywork features 27 different coloured panels based on British woodlands and colours used by the British Army, while the interior is covered with bespoke leather and fabrics made by Sir Paul. The designer, who was knighted in 2000 and has dressed the likes of Bradley Wiggins and the England football team, said: 'The Defender is a British icon, which is something I'm exceptionally proud of.


'This is a complete one-off; I wanted to give this Defender a feeling of luxury, so I used a mix of leather and fabric for the seats. 'I actually used the fabric that I design for Maharam, the American upholstery company.


'I wanted deep, rich colours, but at the same time, I wanted them to work together yet be surprising. My designs are known for their attention to detail, so I didn't want this Defender to be any different.' Included on the car are two Paul Smith logos. One inside a clock on the dashboard, and another below the Land Rover logo on the back.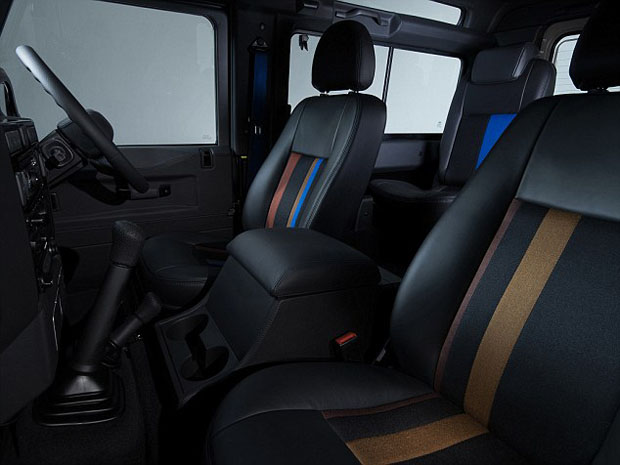 The modern-day defender is a descendant of Land Rover's first ever off-road vehicle, which was launched back in 1948, making it the world's oldest car still to be in production. Named the Series 1, the original design was sketched in sand on Anglesey beach by Rover's chief engineer Maurice Wilkes.