It's Jaguar's brand new and first SUV which you'll remember, if you cast your mind back to our reviews earlier this month, was pretty darn good. Now we're swapping Montenegro's smooth switchbacks for the UK's rough-and-tumble roads for the first time.
[contentblock id=1 img=adsense.png]
As soon as next week, we'll have driven it back to back with its closest rivals and a more detailed conclusion will be forthcoming.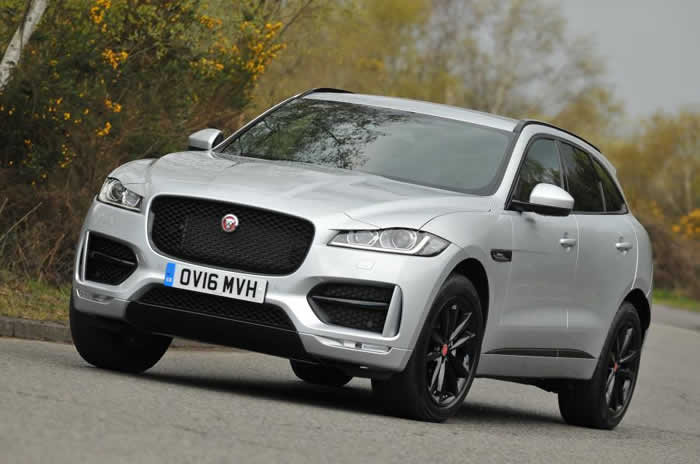 But for now, because we're a little bit excited (and we think you might be too), here are our early driving impressions after a day behind the wheel. Once again we're driving what's expected to be the best-selling F-Pace, the 178bhp 2.0d model in all-wheel-drive Auto R-Sport guise, a car that is as near as dammit the same spec as the one we tried abroad, save for one crucial element: its suspension.
Before, we were able to stiffen up and dial back the F-Pace's dampers using Jag's optional £960 Adaptive Dynamics Pack, but here we make do with a passive set-up, although we're running on the same 20in wheels. Porsche's Macan remains a rival dynamically, although a more relevant one versus six-cylinder-engined F-Paces. As a 2.0d, and hence one with running costs in mind, this F-Pace is a closer match to cars such as BMW's X3 xDrive20d and JLR's very own Land Rover Discovery Sport 2.0d.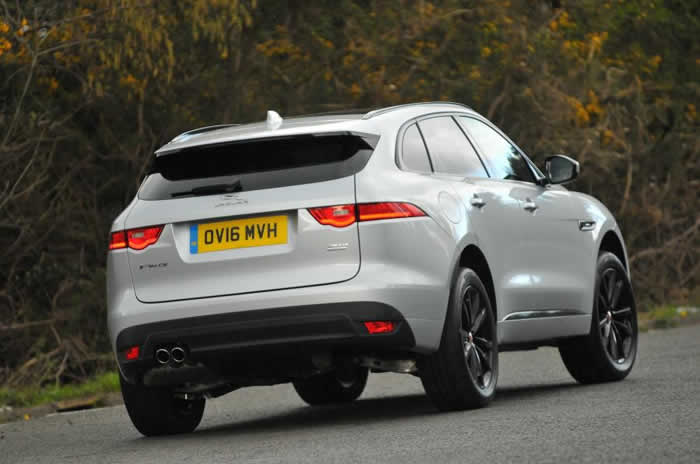 Dynamically, it's still hugely impressive. As a general rule, SUVs are getting better at mimicking sports cars, and although none – including any F-Pace – will have you completely fooled, this is a Jaguar that's certainly capable of making you smile every bit as much as a Macanor X3 is able to do on the road. For starters, weight builds immediately off the steering wheel's centre and maintains a confidence-inspiring meat throughout when pushing.
[contentblock id=2 img=adsense.png]
In fact, it's nicely judged at all speeds, and as the front wheels grip hard into bends the F-Pace's body remains usefully upright even with its tall stance and on its passive chassis.  Ride quality isn't quite as supple as it was on foreign roads with adaptive dampers fitted, although it remains largely composed. There's a firmness about the way the R-Sport model rolls over potholes and expansions joints that will be irksome to some potential buyers, but it's far from off-putting.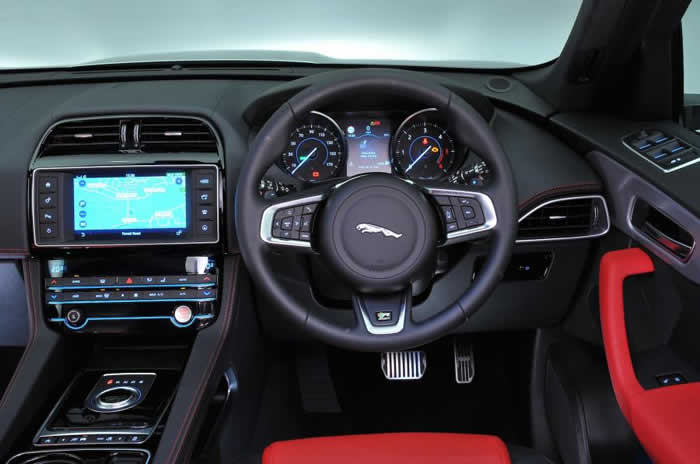 Those seeking a more relaxed set-up to go with this more relaxed diesel engine might consider smaller alloys and adaptive dampers. Not that the 2.0d feels sluggish. Of course, it doesn't have the deep-down heft of the V6 diesel, but there's more than enough flexibility on tap to ensure overtaking and motorway sliproad dashes don't require much in the way of planning.
It's a shame that it rattles to life from cold and sounds harsh under load, but at least it smoothes and settles with warmth.  Not surprisingly, the F-Pace's driving position is still good, with plenty of support and adjustment at the seat and a fairly commanding view forward. Two adults will sit behind two of the same with good head and leg room, and the F-Pace's boot is a competitive size and practical shape with very good access.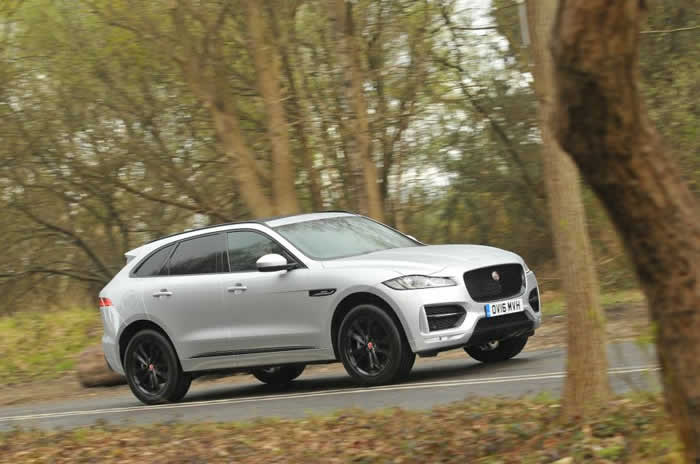 Jaguar F-Pace 2.0d AWD R Sport
[contentblock id=3 img=gcb.png]
Location Surrey; On sale Now; Price £40,360; Engine 4 cyls, 1999cc, diesel; Power 178bhp at 4000rpm; Torque 318lb ft at 1750-2500rpm; Gearbox 8-spd automatic; Kerb weight 1775kg; Top speed 129mph ; 0-60mph 8.2sec; Economy 53.3mpg (combined); CO2/tax band 139g/km, 25%