The Best at Home Breakfast Sandwiches
Breakfast is important. It fuels your morning and helps to keep your hunger in check so you don't overdo it at lunch. Although making breakfast at home is ideal. If you are a bachelor and working away from home you definitely need to be bit perfect in kitchen. Lunch and dinner can be in office but a man should be familiar in how to make his own breakfast at least. Breakfast sandwiches are the easiest food any one can make any time. Here are some of the best at home breakfast sandwiches recipes.
1. Breakfast Sandwiches With Egg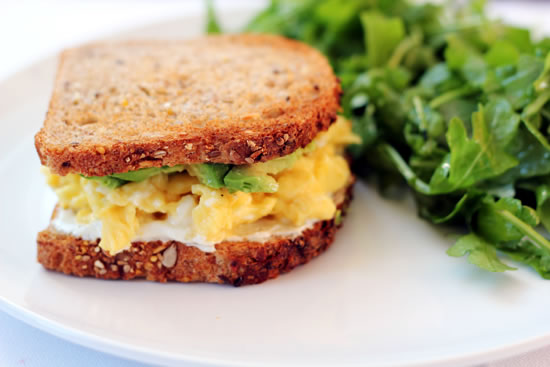 The very basic recipe of breakfast sandwiches is that take an egg, boil and mash it. Take two slices of bread, apply ketchup on one slice and mashed egg on the other. This recipe of breakfast sandwiches can also be varied in a different way. You can make a full omelet adding it in whatever the spices you want and then putting them in an English muffin or bread will also be tastier than before. Very easy to make the best at home breakfast sandwiches.
2. Breakfast Sandwiches With Avocados, Spicy Mayonnaise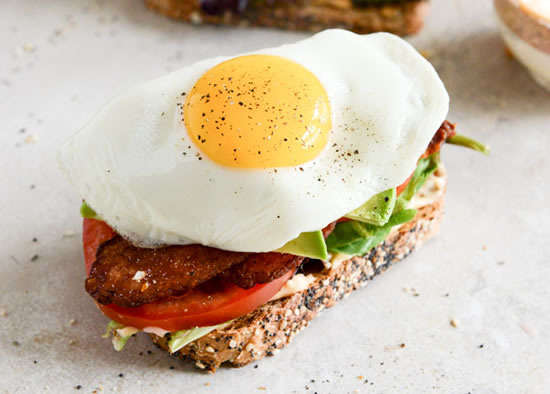 The second recipe to make best at home breakfast sandwiches involves egg, mayonnaise and avocados. Mix a pinch of black pepper in mayo, take two slices and spread each piece with spicy mayo. Fry an egg until the yolk is not fully fried and places it on the other slice. Top few slices of avocado and close it. Your breakfast sandwiches are ready.
3. Breakfast Sandwiches With Chicken And Mayonnaise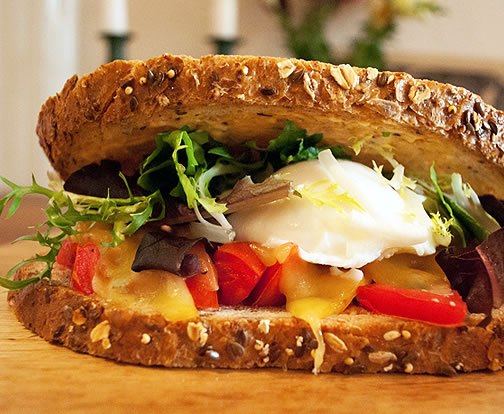 This third recipe of breakfast sandwiches is personally experienced by me and is very tasty. Take boneless chicken and boil it. Split chicken into extra small pieces. Now mix a pinch of pepper, salt, china salt into a mixture of mayo and fresh cream. Put those pieces of chicken into this batter. Apply this batter on one slice and butter on the other slice. The best at home breakfast sandwiches will gives you the taste of restaurant sandwiches.
4. Leftover Breakfast Sandwiches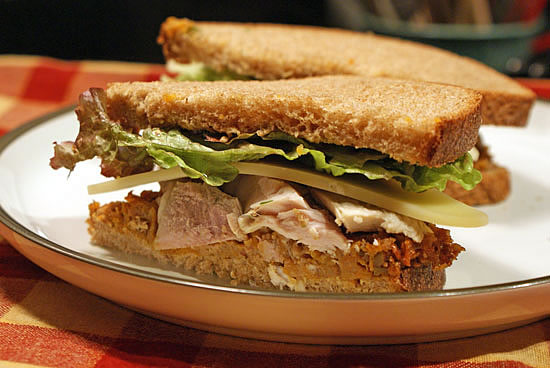 Whenever we make any dish at home, its leftover can be used easily in our breakfast sandwiches. This is easy and no time consuming. Put whatever the batter or gravy leftover you have into the slices of bread or buns and heat them in sandwich maker. Heating them in a sandwich maker will again cook the leftover inside and cripes the bread giving you a different taste of best at home breakfast sandwiches.
5. Vegetarian Breakfast Sandwiches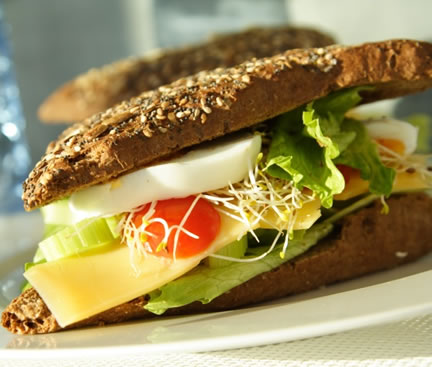 This recipe of best at home breakfast sandwiches is especially for vegetarians. It involves vegetables so that in the morning you take full proteins and vitamins they have. Cut tomato, onion and cucumber in small pieces. Add it in red bean seeds, corns and a pinch of salt, black pepper and little vinegar. Mix the whole ingredients well. Here we will take chapatti instead of bread. Apply the mixture on the chapatti and fold it in a way to make it a roll sandwich.