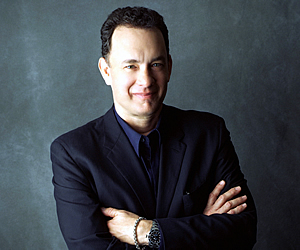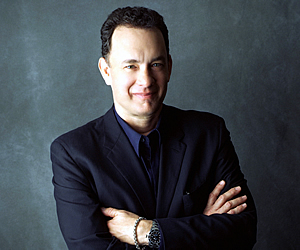 Tom Hanks is one of the most well sought actors in the contemporary American cinema. He has done some brilliant movies and has won an academy award and two Oscars as well. Tom was born on July 9, 1956, Concord, CA. He spent his early childhood moving around with his father who was a cook. Tom continuously had to change schools, religions and similarly step mothers.
Once he settled down in Oakland he started performing in School plays. He continued acting while he was going to college as well. In 1978 Tom went to New York in order to find work and got married to Samantha Lewes an actress and producer whom he divorced later on.
Tom started his career from a low budget movie in 1979 called He Knows you're Alone. After which he moved to Los Angeles where he started doing a sitcom called Bossom Buddies. He also appeared in many TV series. Tom's breakthrough was through a Disney comedy called Splash where he was actually recognized as a great actor. From there his career was on a never ending success train. He also appeared in a romantic comedy Sleepless in Seattle along with Meg Ryan. The movie was a huge hit and recognized Tom even to a greater extent.
But one of the biggest breakthroughs in his career was when he appeared as a tormented AIDS-afflicted homosexual lawyer in the drama Philadelphia and hence won the Oscar for it the same year for the best actor.
Tom Hanks won his second Oscar on Forest Gump. Tom has also been an actor who has been far fled from all sorts of controversies. He did a remarkable job in Cast Away and he produced it as well. Empire magazine ranked Tom Hanks as 17th out of 100 top actors of all time which is a great honor for him. Tom is now married to actress Rita Wilson. They have two children in addition to two more from Tom's previous marriage.