Garry Marshall's latest holiday-pegged ensemble comedy stars Jennifer Aniston, Julia Roberts, Kate Hudson and Jason Sudeikis.  
[contentblock id=1 img=adsense.png]
Even if you haven't seen Garry Marshall's last two holiday-pegged efforts — Valentine's Day andNew Year's Eve, with their generous smattering of stars, sub-sitcom one-liners and shameless heartstring yanking — it won't take long to figure out what kind of movie Mother's Day is.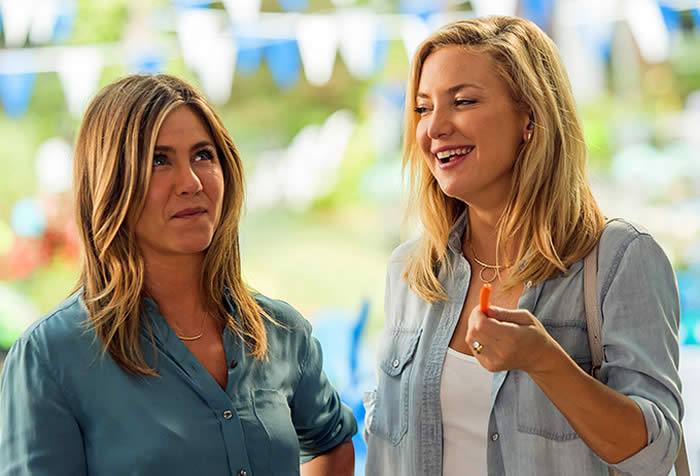 The signs are there in the first few minutes: perky pop song over the opening credits, hokey voiceover, people rushing through morning routines (no one is ever on time in these comedies), ill-advised dialogue (when a woman chides her young son for not wearing underwear, he replies, exasperated: "It's called free balling, Mom!"). Mother's Day is bad from the start, and it doesn't get better. Part of the problem is structural.
[contentblock id=2 img=adsense.png]
Valentine's Day and New Year's Eve came equipped with teeming big-name casts, spread out across various vignettes; hacky and dimwitted as the films were, they never stranded you with anyone for too long (not into Katherine Heigl as a lovelorn caterer? Here's Ashton Kutcher and Lea Michele stuck in an elevator!).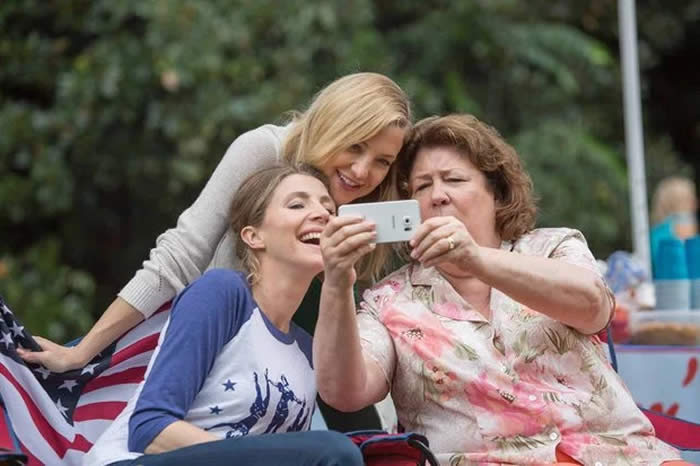 Mother's Day features far fewer characters and subplots, stretched thin over a punishingly protracted 118 minutes; there's no buffer between you and the movie's ineptitude. Jennifer Aniston plays Sandy, a harried Atlanta divorcee and mother of two whose ex (Timothy Olyphant) suddenly elopes with a young bombshell (Shay Mitchell).
[contentblock id=3 img=gcb.png]
Sandy's BFF Jesse (Kate Hudson) is raising a son with husband Russell (Aasif Mandvi), but hasn't yet informed her conservative Texan parents Flo and Earl (Margo Martindale and Robert Pine) because, well, Russell is of Indian origin and Flo and Earl are racist rednecks. Jesse's sister Gabi (Sarah Chalke), meanwhile, has told Mom and Dad she has a fiancé named Steve when in reality she has a wife named Max (Flo and Earl are homophobic, too).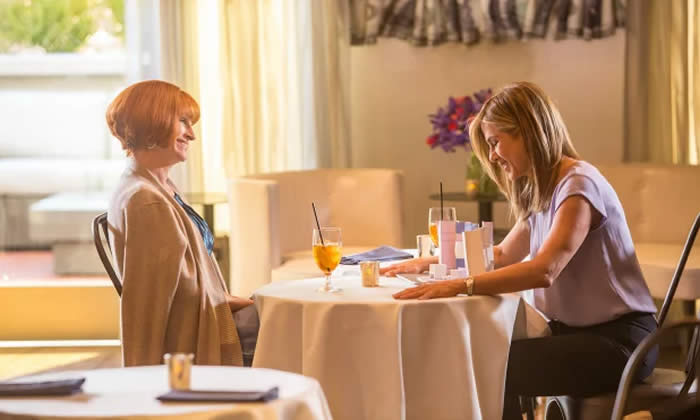 Jason Sudeikis is Bradley, a widower whose wife, a marine, was killed in combat (we see her briefly, played by Jennifer Garner, in an old video). Their kids, Rachel (Jessi Case) and Vicky (Ella Anderson, who seemed to have more fun as Kristen Bell's daughter in The Boss), try their best to tolerate Bradley's overzealous soccer coaching and cluelessness about menstruation.Julia Roberts (still loyal to her Pretty Woman director after all these years) plays Miranda, a home shopping network mogul, who, despite her supposed millions, sports a conspicuously cheap-looking wig.
Miranda has a secret that involves Kristin (rising star Britt Robertson, bland), a young mom who's not sure she wants to marry the father of her baby, an ostensibly talented aspiring British comic named Zack (Jack Whitehall). Given the dire stand-up routine Zack performs in one scene, you can hardly blame Kristin for having cold feet.