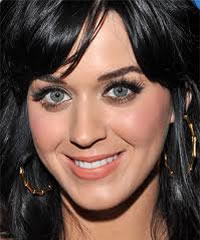 The singer of Teenage Dream, Katy Perry knocked down her pregnancy rumors at the American Music Awards saying no to it publically.
Katy Perry is not pregnant these days. Though she is seeking to get a baby but is not holding it right now. "Hell, no!" says Katy Perry that clearly settles the false news. Her pregnancy rumors raised due to her baby bump at the American Music Awards but Perry called it just diet negligence.
"I like In-N-Out Burger and Taco Bell …. if you want to make that pregnant that's your problem. I also still love drinking alcohol so not yet," adds Katy Perry about not being pregnant.