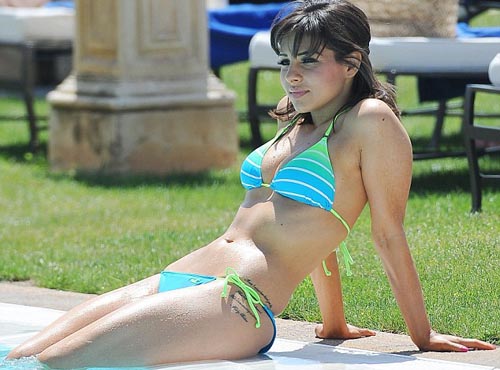 She's been on location in the UK as she continues to shoot a forthcoming film, but Roxanne Pallet appeared to have traded the north East of England for the distinctly sunnier climes of Los Angeles on Monday. The former Emmer dale actress sported a fetching aqua blue and green bikini as she lounged by a hotel pool during her current stay in Southern California – revealing a nicely toned body in the process. Given her surrounds Roxanne was understandably relaxed as she topped up her tan while reclining on a sun lounger. The 31-year-old appeared to be alone during her afternoon excursion, rising only to take a dip in the pol before padding back to her lounger and pulling on a mint green top.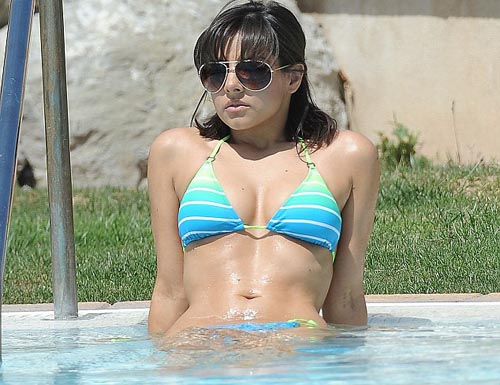 Social networking novice Roxanne Pallett launched her official Twitter account on February 11, and promptly used it to confirm she is working on a new project. 'We can confirm Roxanne is currently shooting a new British film, to be announced very soon & released next year,' read a tweet added to the fledgling account on February 27. In January Roxanne revealed how she was rushed to hospital for an emergency operation in December after discovering a 'small discolored mark' near her left nipple.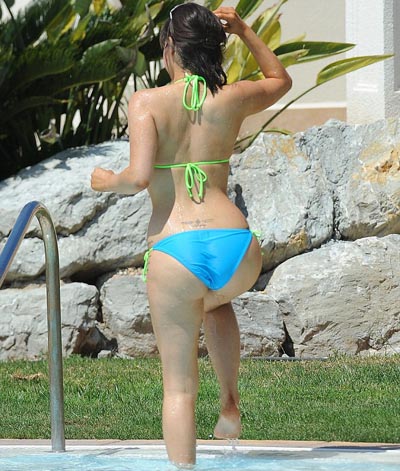 After being referred to a skin specialist and being told the mark was in fact a potentially cancerous growth, Roxanne Pallett was forced to go under the knife to have it removed – before then facing a four-week wait over the festive period to discover whether or not the doctors managed to remove the whole thing. And, if she hadn't raised her concerns about the mark during a routine health check, she could have potentially lost her left breast if she had left the cancer to grow for just one more week.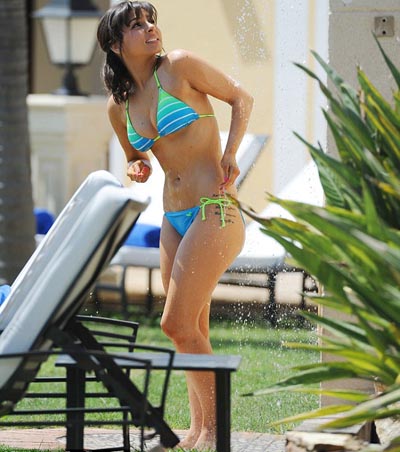 Roxanne Pallett told the Sun On Sunday: 'If they hadn't caught it in time, the cancer would have spread and I would have needed further surgery and chemotherapy immediately.'Following the operation, which saw surgeons have to 'dig down' in order to confirm the very rare form of cancer that she was suffering from hadn't spread to Roxanne's lymph nodes, the actress has been left with a one-inch long scar on her breast. She said of the procedure: 'I woke up feeling like a forklift truck had dropped a ton of bricks on my chest.'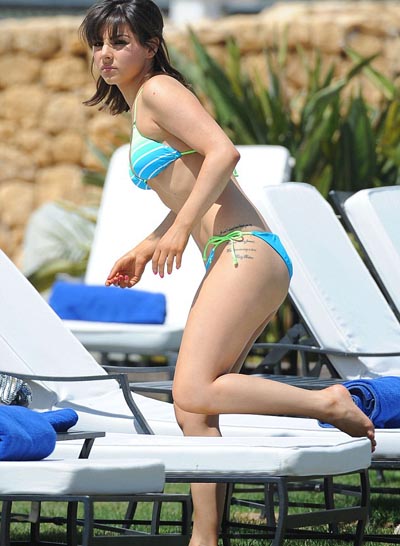 But Roxanne Pallett said she was determined not to let the lasting reminder of the terrifying cancer battle affect her femininity, instead describing it as her 'badge of honour'. She added: 'You actually feel more feminine – because you feel more powerful as your body has won.'  Dailymail