Jessica Lowndes Toned Abs in Sports Bra and Tight Leggings
Jessica Lowndes displays her toned abs in a neon green sports bra and tight leggings as she goes for a jog in Cannes.

While the stars are out in force in Cannes, Jessica Lowndes made sure she got noticed when she went for a run wearing bright sports attire. The 26-year-old 90210 star jogged around the port wearing a lime green sports bra which showed off her tanned and toned abs and a simple pair of black leggings on Monday. She wore her hair up in a ponytail and topped off her look with a pair of sunglasses while pounding on the promenade in her black and pink trainers.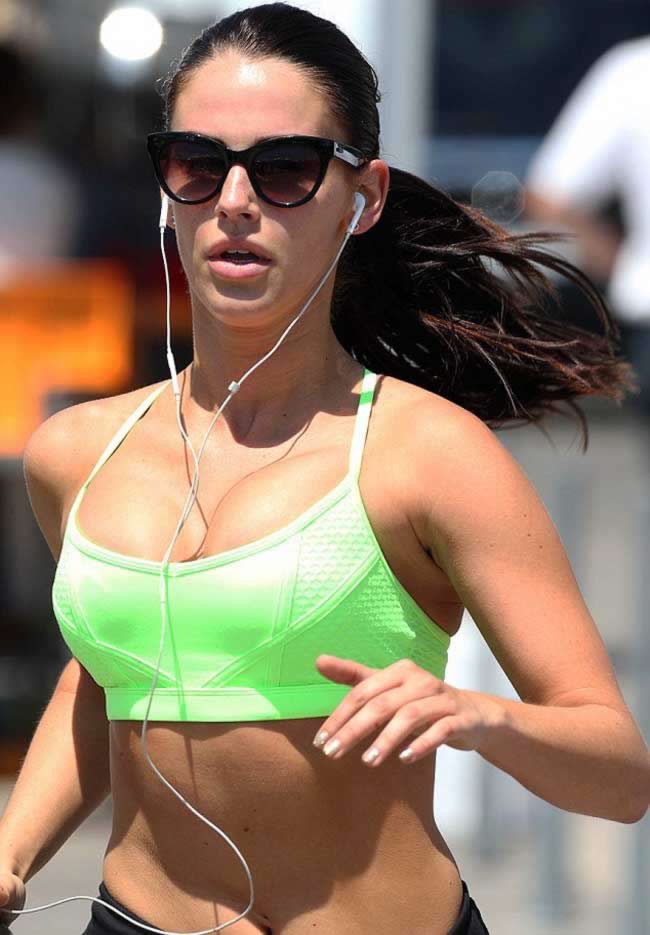 With her earphones plugged in, Jessica appeared to be in a world of her own as she continued to tone up her figure. Jessica appears to be having a blast on her trip to France and on Sunday she took to Twitter to say that she was excited about hanging out with her friend.  She wrote: 'Reunited with my BESTIE and it feels f*****g amazing @jamie_shepherd #cannes #watchout @…'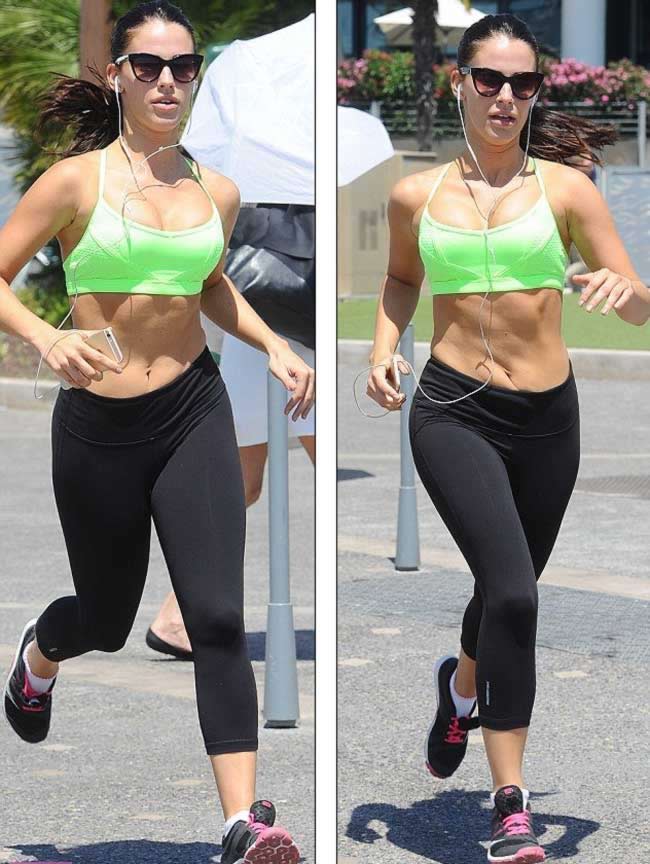 On Saturday night, Jessica went to see new movie, Larry Gaye: Renegade Male Flight Attendant at the 68th annual Film Festival and wrote about it on her social networking site. She stars in the movie, alongside a character called Suzanne, alongside Rebecca Romijn and Stanley Tucci. She wrote: 'One of the funniest movies I've seen in a long time! So proud to be a part of this amazing film with an even more amazing cast! @markfeuerstein #larrygaye #screening #cannes.'