She's Justin Bieber's skinny dipping partner of choice. And it was easy to see why as Jayde Pierce showed off her beach body in a string bikini. The hard-working white two-piece barely covered her full breasts, leaving her underboob on show. 
[contentblock id=1 img=adsense.png]
The 20-year-old British model was working hard on Tuesday on a photoshoot for Protein World in Miami Beach, Florida.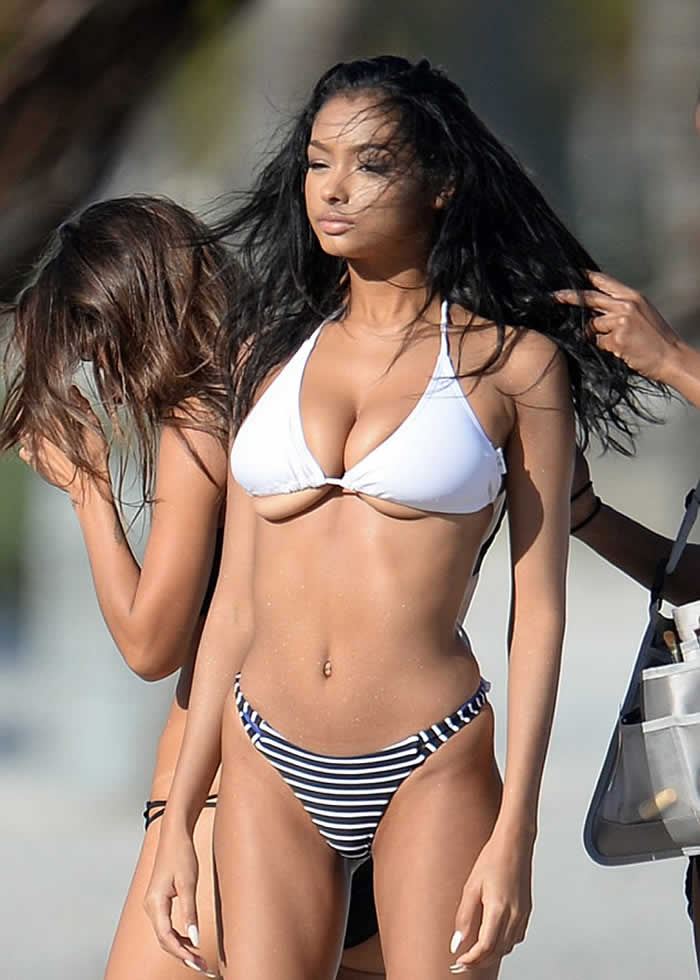 Along with five other models she showed off her body in a series of skimpy swimsuits during a busy day posing on the sand. Jayde modelled a white one-piece, and a mismatched white top with striped navy and white bottoms. 
Read More:
She showed her national pride by posing with a British flag, which whipped around in the wind. At one point Jayde looked distracted from her idyllic surroundings as she checked in on her mobile phone. While she could have been communicating with Bieber, the brunette beauty was also likely to be interacting with her online fans.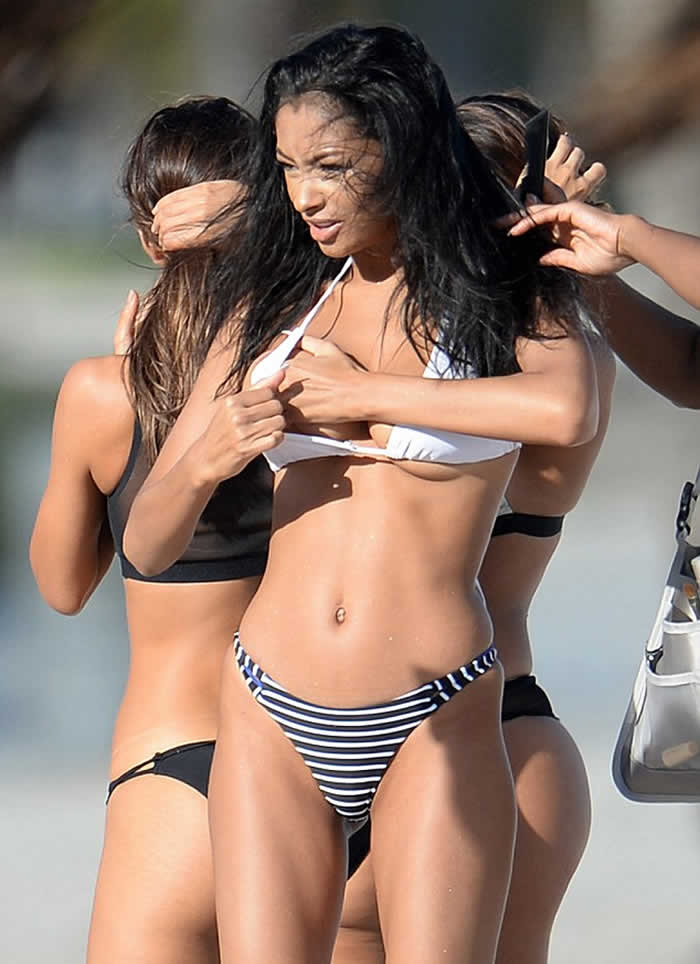 Jayde is successful in several different fields as her Twitter bio reads she is a: 'Model, MUA, youtuber/blogger!' The beauty blogger hit the headlines last month when she took a quick getaway with 21-year-old Justin.
[contentblock id=2 img=adsense.png]
In a series of well publicised pictures she lounged poolside when he decided to go for a naked swim at his stunning ocean-front villa in the small South-Pacific island. The two were obviously quite comfortable with one another as he ditched the swim trunks and paraded around in the buff while strolling across the deck.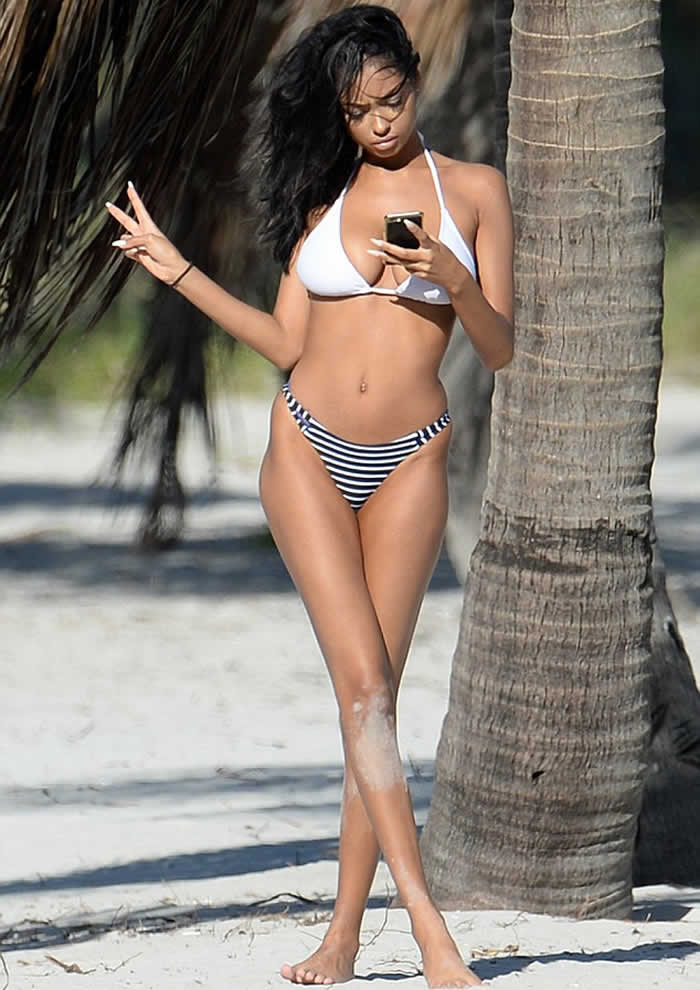 While Justin went naked, Jayde was spotted in a white robe, checking in on her laptop. Last week Sorry hitmaker Bieber opened up about the nude photos on the Ellen DeGeneres Show as he admitted he did not think the aftermath of the highly-discussed snaps was too bad. 
He was definitely not too bashful when the uncomfortable subject came up as he said: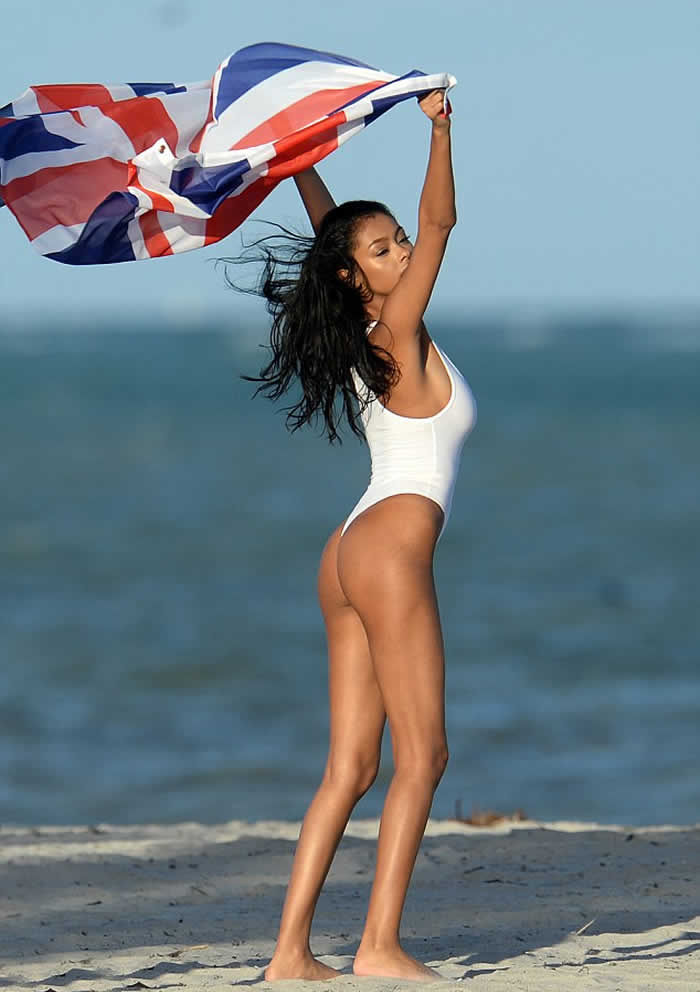 'I don't know what this is gonna look like, and then it wasn't like as bad as I thought it was gonna be. It wasn't as terrible.' 
[contentblock id=3 img=gcb.png]
The 57-year-old chat show host had a little bit of fun with it as she commented that she's 'no expert, I heard it was good,' Justin and Jayde were first spotted together back in May this year as he was being awarded the Top Social Artist statute at the Billboard Music Awards in Las Vegas.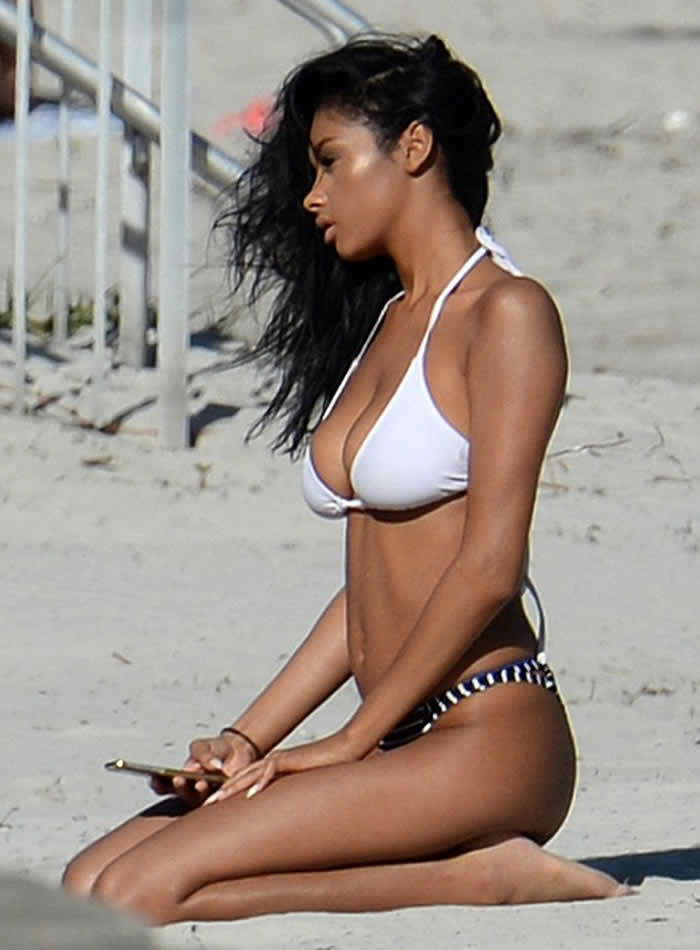 Via: dailymail