She's one of the seven stars who each grace a cover for the Winter 2014 Fantasy issue of 7 Hollywood Magazine. And Irina Shayk proved she's every man's fantasy when she appeared topless in the high-fashion shoot, with just a pair of PVC braces to cover her modesty.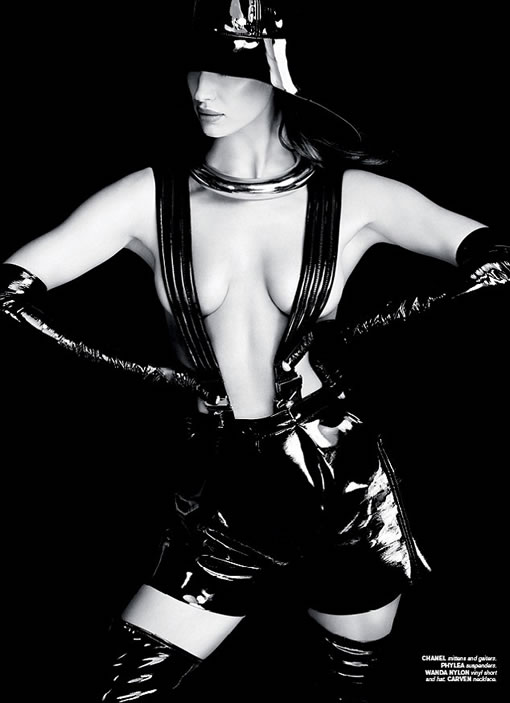 The 27-year-old looked stunning as she took full advantage of her perfect proportions to model a series of powerful outfits. One look seemed to be a fantastical re-imagining of a fireman's uniform, consisting of black PVC shorts, braces, thigh-high boots and a matching hat. In another, the Russian model wears a studded leather gloves and a heavy black jacket, which is held at the waist with a metal belt.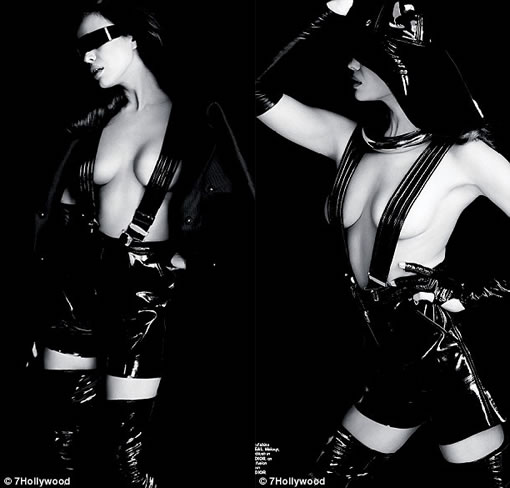 A metallic band also covers her eyes, giving her the appearance of a superhero. While the thigh-high boots recur in many of the black and white images, the top half of her ensemble is different in almost every photograph. A tartan cape and cropped sweater provide eye-catching variation, as does a white funnel-neck number that starts and finishes above Shayk's breasts.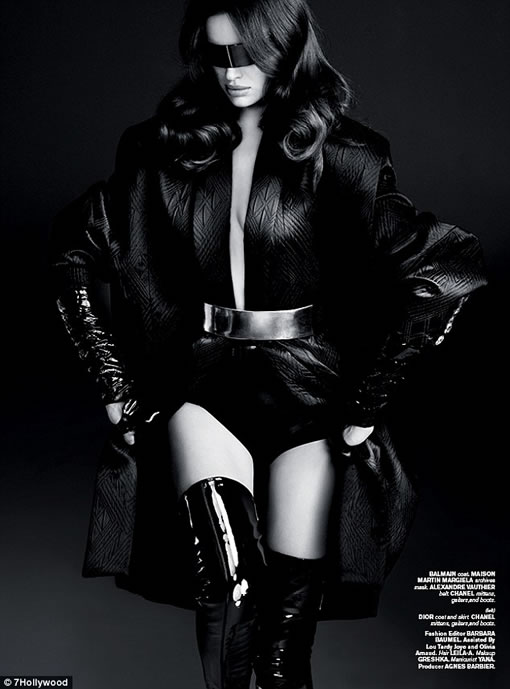 Luckily for Irina – who has been dating footballer Cristiano Ronaldo since 2010 – a well-placed white coat saves the day. Rocker Courtney Love also covers a version of the magazine – flashing her cleavage in a leather bra. While yet another shows a beautiful side shot of French actress and model Laetitia Casta going topless. Rounding off the seven stars are Chanel creative director Karl Lagerfeld, former French Vogue editor Carine Roitfeld, Jared Leto and teen actress Elle Fanning.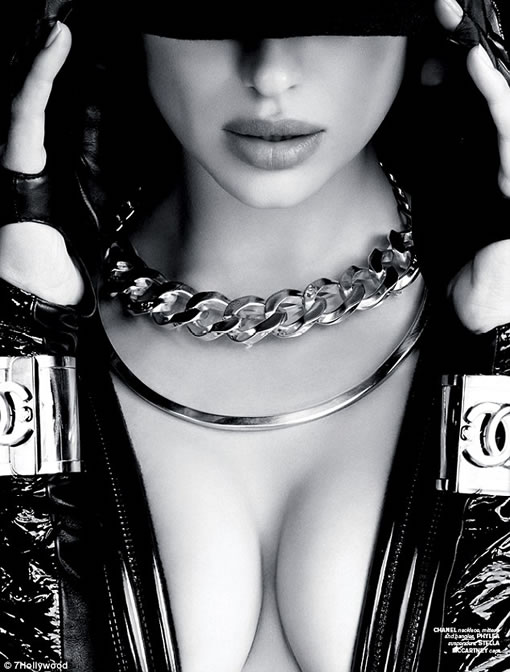 On her cover, Fanning pouts at the camera with a veil over her face. She opened up to the magazine about how she is glad she attends a regular school instead of being taught at home. 'I have close friends there,' she said. 'When I'm going to do movies, it's just a couple of months, so I just return and live a regular life.' Elle added: 'I just come back and clean my room afterwards.'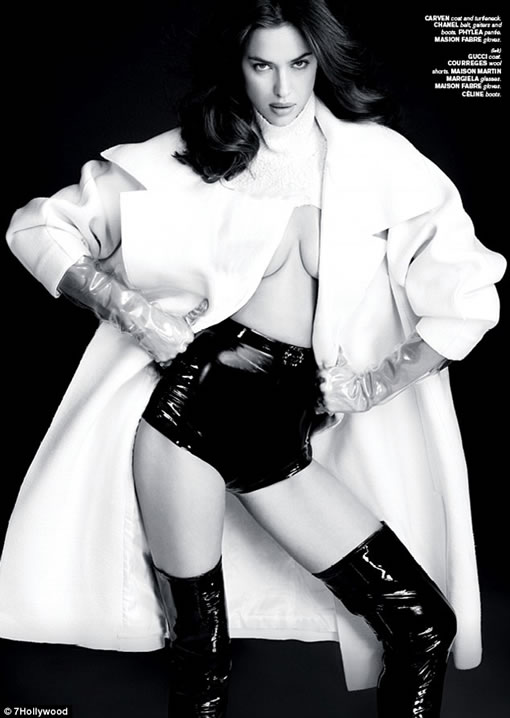 The starlet was also asked about where she sees herself at the age of 25, and she said: 'It's such a long way off, I hope I'm still working. 'I will probably be living in LA. I'm going to keep studying. I'd like to study dance, though I also love science – that's my favourite subject.' Elle added: 'I love biology, and I'm going into chemistry next year.'
Source: Dailymail
Images Credit: 7Hollywood