She may have missed out on her former cast's jaunt to Los Angeles earlier in the year. But rather than mope around feeling sorry for herself, Ashley James jetted out to Ibiza to enjoy a relaxing break on her lonesome recently. 
[contentblock id=1 img=adsense.png]
The former Made In Chelsea star proved to be quite the bikini body poster girl as she stripped down to her swimwear smalls for a sunbathing session by the pool.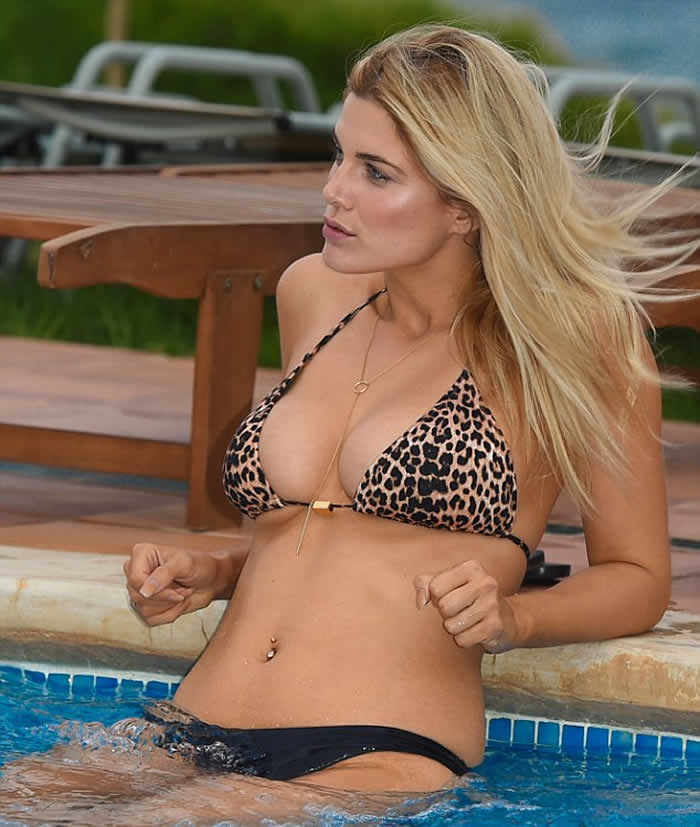 Ashley, 27, proudly paraded her impeccably toned figure as she made the most of the time away from the hustle and bustle of her native London. 
She squeezed her ample assets into a leopard-print top which appeared to be a size too small as a glimpse of under boob was visible.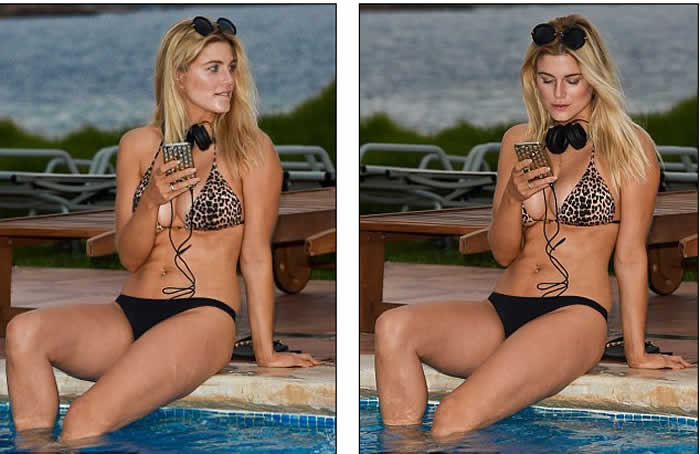 The stunning blonde deliberately mis-matched her poolside attire and picked out a pair of equally skimpy blacK bikini bottoms which were somewhat swallowed by her pert cheeks. 
[contentblock id=2 img=adsense.png]
Ashley looked flawless from every angle with her olive skin tone further highlighting her fine form.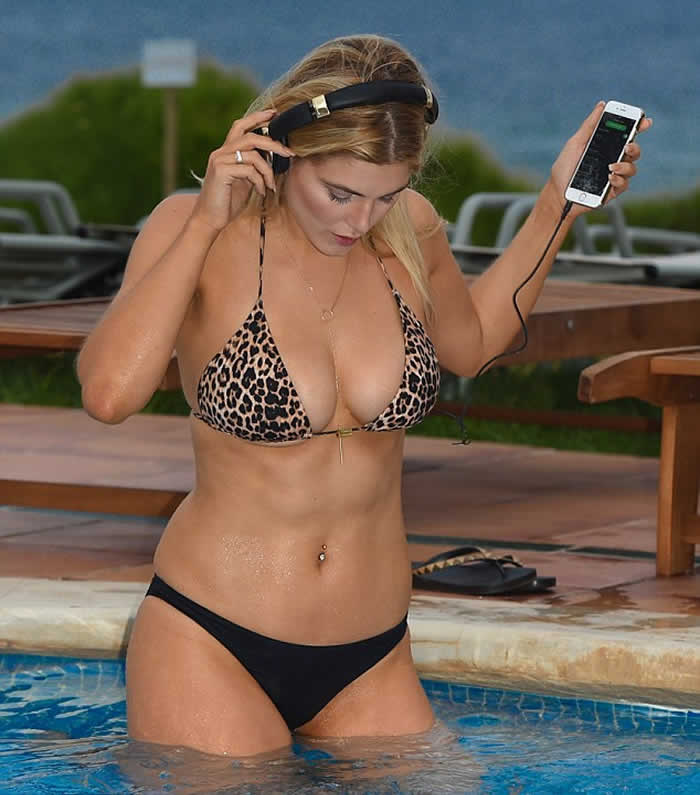 Her legs were lean and her taut tummy induced a fresh bout of envy so it's hardly surprising she cut such a confident figure as she posed poolside for the pre-arranged shots. 
After posing on the side of the private pool, the model braved taking a dip.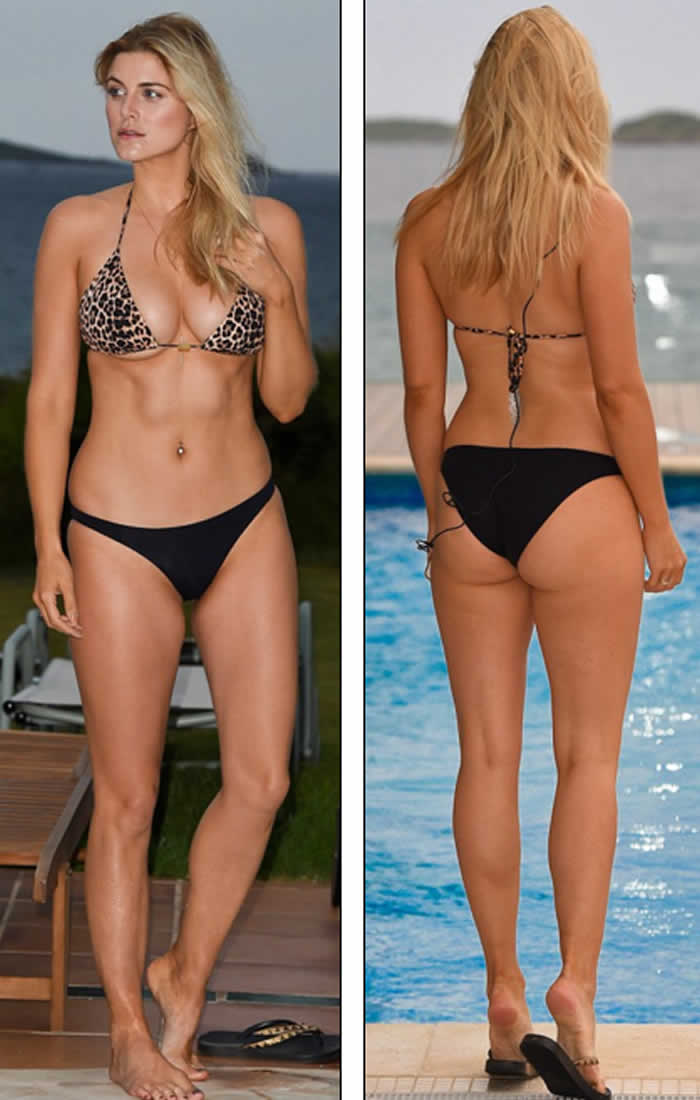 The water was a lot cooler than she had anticipated and she slightly grimaced as she submerged her half-naked figure. When the temperature cooled, Ashley covered up in a printed black and white kaftan. 
[contentblock id=3 img=gcb.png]
Ashley – who rose to fame in Made In Chelsea back in 2012, in which she appeared until 2013 – recently made her movie debut alongside Kelly Brook in new flick Taking Stock.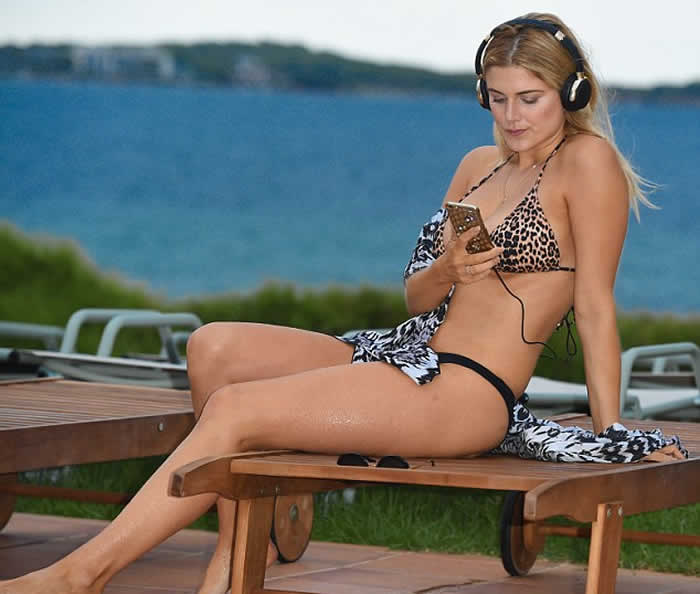 She was truly proud of her on-screen efforts as the movie premiered during the recent London Raindance Film Festival. The multi-talented star is also kept busy with her weekly show on Hoxton Radio on Friday afternoons, as well as her blog, which mainly focuses on fashion and beauty.