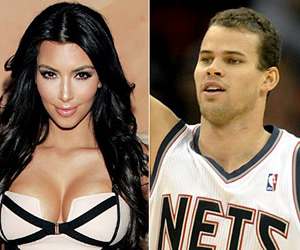 Kris Humphries is one of those who advocate no good wedding gifts yet hasn't returned a $5K gift from his BFF that he dropped at Kim's wedding.
NBA star Kris Humphries believes in not very expensive gifts at weddings and at the same time he still hasn't returned it. The gift was worth $5K and his BFF dropped it.
Jonathan Cheban is Kris's BFF and he has reported to have said that he dropped wedding gifts for both the groom and the bride with Kris receiving a $5K gift card. This was until Cheban found out what Kris's post-split gift policy was. Now his BFF is demanding him to return the gift card as soon as possible.
Kim decided to keep all the gifts because she thought that is what you do in terms of wedding etiquettes.