The Spice Girls are set to reunite for a Las Vegas residency – without Victoria Beckham. The chart-topping girlband are reportedly in negotiations with the entertainment team at the Planet Hollywood Resort and Casino, and hope to follow in the footsteps of the likes of Britney Spears, Sir Elton John and Celine Dion in securing a stint in Sin City.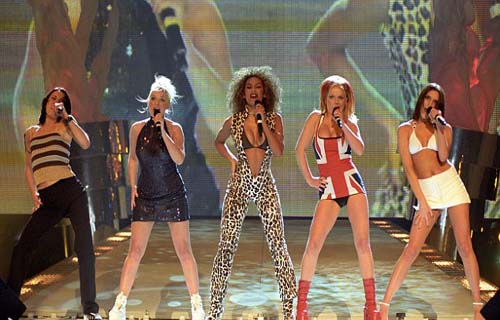 It is thought the residency –  featuring Geri Halliwell, Emma Bunton, Melanie Brown and Melanie Chisholm – could take place some time next year, if all goes according to plan. A source told Perez Hilton: 'The Girls (minus Victoria) are in negotiation with Planet Hollywood about doing a residency in Las Vegas! 'The earliest a show would launch is spring of 2015.' Mail Online has contacted representatives for the Spice Girls for comment. Mel C seemed to hint that the Wannabe hit makers could be set to reunite without Victoria last month, revealing that the 40-year-old fashion designer had given the quartet her blessing to get back together without her.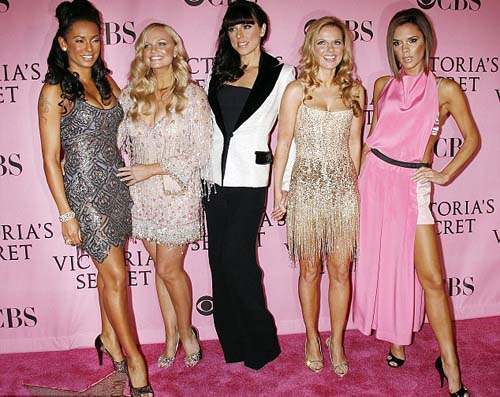 Mel told Mail Online: 'We've talked about it [getting back together]. Victoria doesn't want to, which we completely understand. We are so proud of her and her incredible foray into fashion, it's incredible what she's achieved as a designer. 'The four of us could consider it maybe. We have Victoria's blessing to do that.' Victoria, who raises four children with footballer husband David Beckham, has made no secret of the fact that she has no desire to reunite with her former band mates in the future, despite describing performing at the 2012 Olympic Games in London as 'an incredible honour'.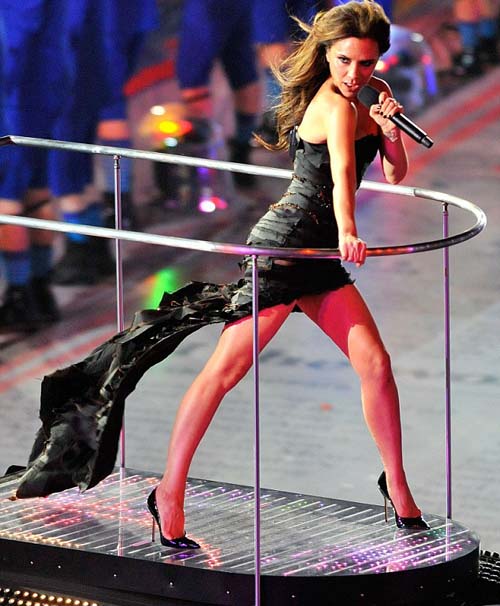 Speaking to Vanity Fair magazine, she said: 'I won't ever do it again. Doing the Olympics was an incredible honour. I was so proud to do it; proud to be British. 'That was a perfect time to say, "That's great. Thank you to everybody, but no more." Sometimes you've got to know when it's time to leave the party.' The Spice Girls shot to fame in the mid-90s after storming to the top of the charts worldwide with their debut hit, Wannabe. Geri Halliwell left the group in May 1998, leaving the rest of the band to continue as a quartet, until they called it quits in 2000.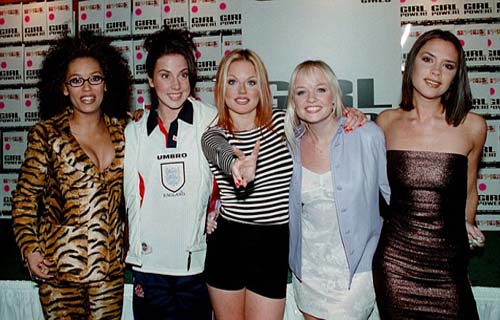 The band later reunited in 2008 for a world tour after a seven-year hiatus, but Victoria admitted her heart simple wasn't in it at the time. She said in an interview with Vogue Paris: 'I realised it was finished for good in 2008, when we reformed for our reunion tour. It should have been the best moment of my life, but I just wanted to be elsewhere. 'It wasn't a lack of respect for the girls or the audience, but the passion just wasn't there. By contrast, in my new career, the passion grows every year. I still want more.' -Dailymail