They have barely seen each other since he broke his silence and revealed she was carrying his child a month ago. And Simon Cowell and Lauren Silverman certainly aren't hanging about in making up for lost time. The couple couldn't keep their hands off one another as they cuddled up on the deck of Cowell's £50 million yacht in the south of France on Saturday, days after being reunited in Nice.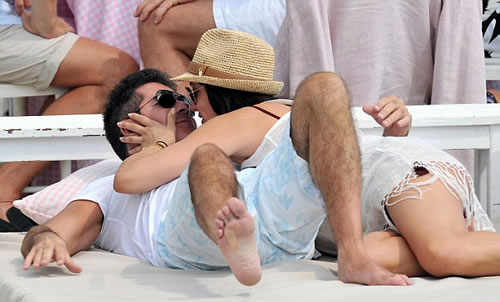 Sprawled out on his back Cowell, 53, looked relaxed and happy as Mrs Silverman, 36, curled her body around his. The New York socialite, who reached a divorce agreement with her husband two weeks ago, nuzzled her face into his chest as he wrapped a protective arm around her and covered her in kisses.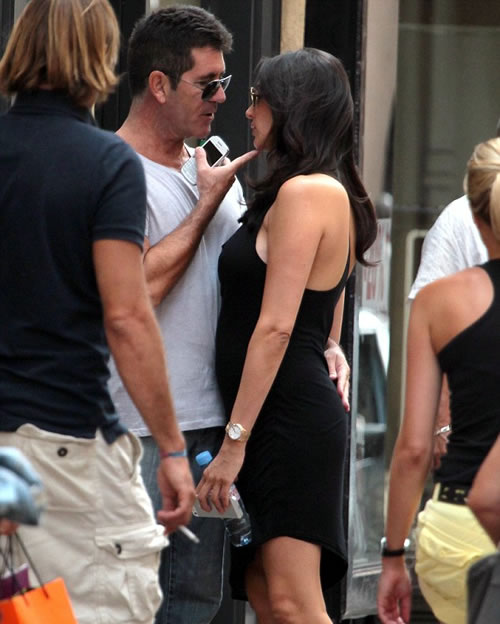 They appeared unfazed by the presence of other guests on the yacht, and it was only a matter of time before she rolled over to lie on top of him, her hands caressing his face. She was dressed in a short fringed beach dress and flip flop sandals and as things got heated on the boat deck she revealed a maroon bikini underneath the pale slip.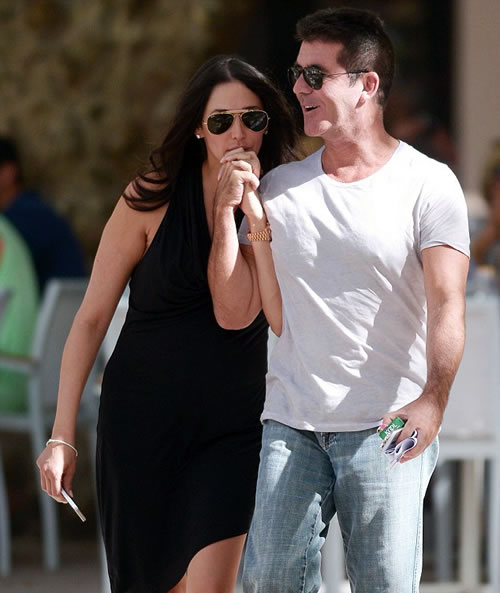 Mrs Silverman, who is 12 weeks pregnant with Cowell's child, arrived in Nice on Wednesday and was said to be 'excited' to see him and very much in love. The X Factor boss, who is thought to be worth £240 million, joined her later that evening, having broken off his holiday to return to London for the premiere of the One Direction film This is Us.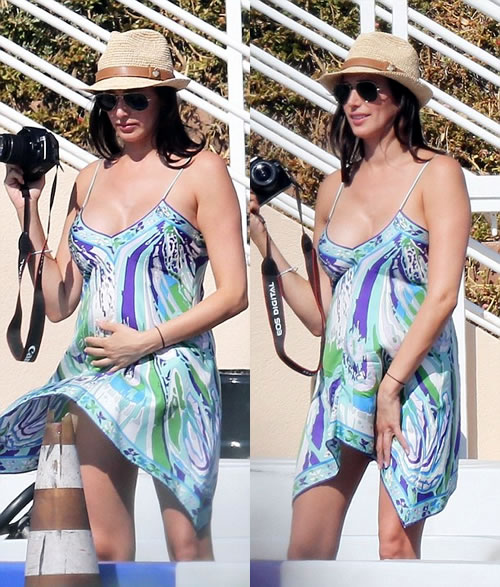 There he was escorted down the red carpet by his ex-fiancée Mezhgan Hussainy and former girlfriend Sinitta, but Mrs Silverman, whose estranged husband was Cowell's best friend, does not appear to be put off by the other women in his life. Speaking at the premiere, he said: 'Things are changing in my life right now, for the better. I'm proud to be a dad.'
He added: 'It's something I hadn't thought of before, but now I know I feel good about it. She [Lauren] is a very special girl.' And they've certainly done a good job of showing they are very much together over the last few days. Unusually for Simon he has not only been seen in public more rather than staying on his private yacht, but he has been a lot more forthcoming with the affection more than usual.
Over the last two days they have been spotted walking along a beach holding hands, kissing in full view of the public on a road and often stopped to adoringly hug each other.
Source: Dailymail