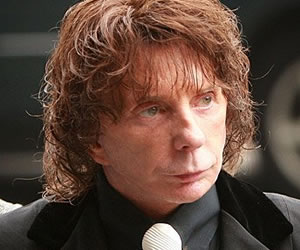 Phil Spector has been in jail for murdering actress Lana Clarkson. Now he is suing the Lawsuit for damaging his house because of a local government construction project. Phil and his wife have already filed a case against the City of Alhambra in LA Superior court. This is where Phil's wife resides now since he is rotting in jail.
According to the Lawsuit there is a construction project in progress on a hill where Phil used to reside and the process is cracking up the hill while causing damage to his house. Because of the cracking of the hill there have been serious issues with landslides and land-sinking, Phil has complained. Phil is suing because of the damages caused and is waiting to be compensated for the damages it has caused to his property.
Phil Spector was accused of shooting actress Lana Clarkson back in 2009 even though Phil was adamant on the stance that she shot herself, Phil is in jail since then. No comments so far from City of Alhambra.