The curvaceous singer was chatting to Good Morning America host Lara Spencer when she blurted out "my dress just popped" and quickly placed her hands over her chest to cover her breasts.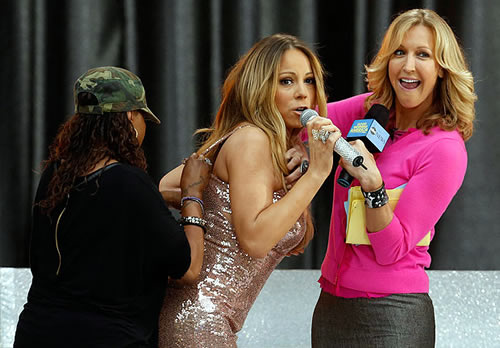 Mariah, 43, then nervously tried to talk her way through the epic wardrobe malfunction as stage hands rushed in to try and help her do the zip back up.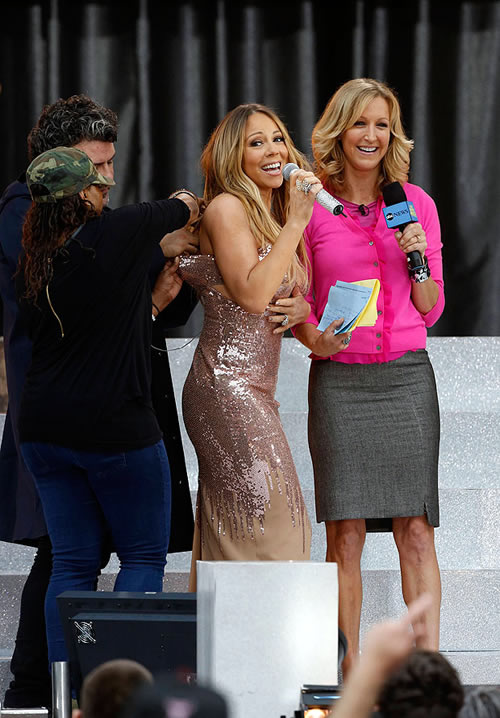 Mariah namechecked the designer Donatella Versace as she awkwardly giggled: "I love you, Donatella, but it popped, darling." She continued: "What should we call this? The Central Park Saga? It seems like a YouTube moment, possibly a Spotify moment!"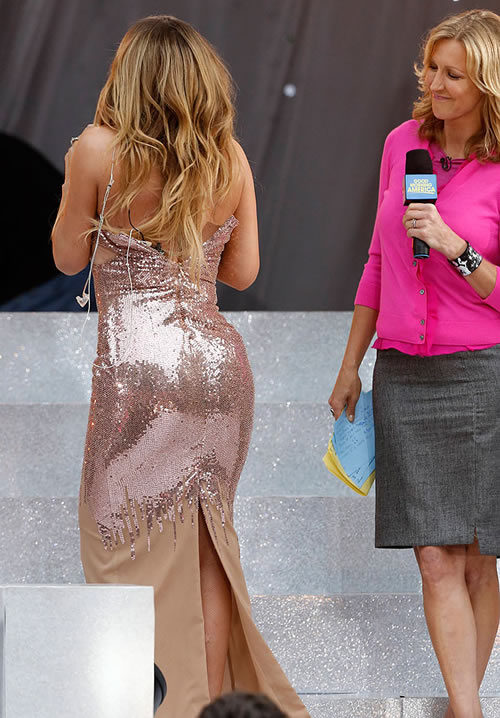 Carrying on like a true professional Mariah still looked stunning in the glamorous floor-length sequinned gown as she performed a medley of her biggest hits on the show.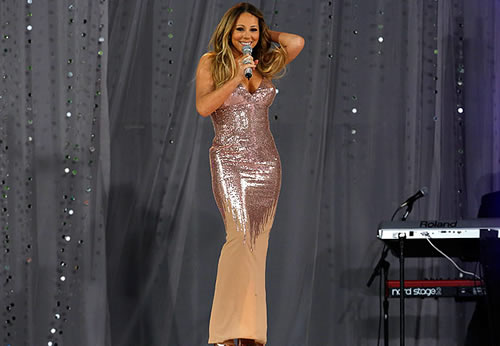 Source: Thesun