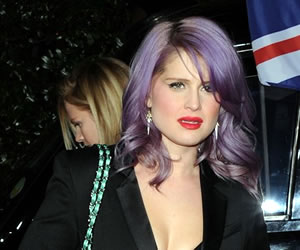 The 'Fashion Police' host Kelly Osbourne is overjoyed that doctors have given her the all-clear to resume her daily routine, a week after she was discharged from Cedars-Sinai hospital in Los Angeles after suffering a seizure. She tweeted: #SoHappy I just got the al clear from my doctor to go back to work tomorrow!!!!! (sic)"
Kelly suffered the seizure during a recording of 'Fashion Police' and underwent a series of tests – with doctors concerned she could be suffering from epilepsy – before being sent home with a "clean bill of health". Confirming her return home last week, her spokesperson said: "After a five-day hospital stay, Kelly Osbourne has returned home and has been given a clean bill of health by her doctor.
"Doctors ran numerous tests and determined that this was most likely a onetime episode of which there are no conclusive results." And Kelly sent her thanks to the medical team who cared for her, but admitted she was delighted to be home.
She tweeted: "Thank you to all the Doctors Nurses Medical Staff & Employees @CedarsSinai Hospital for fixing me enough to go home its so nice to bein bed! (sic)" – Femalefirst