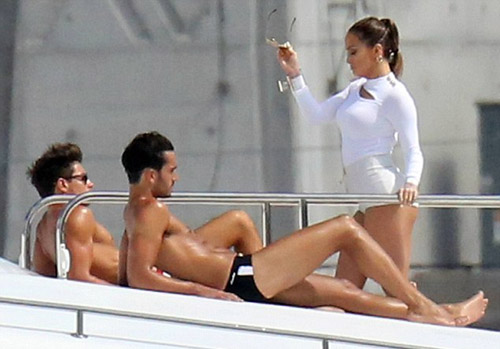 At age 44 Jennifer Lopez looks better than ever and she's not afraid to let the world know it. On Wednesday the Bronx born beauty slipped into a skintight white outfit, complete with short hot pants, to shoot a music video for We Are One World Cup in Miami, Florida. To drive home the point she's desirable, the beauty was filmed with several young, buff men in skimpy bathing bottoms who couldn't stop staring at the singer's body.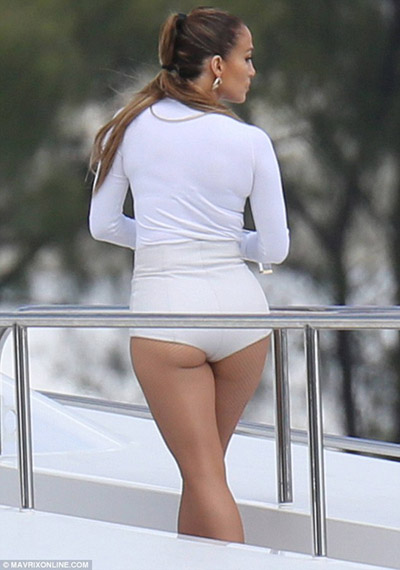 The American Idol judge looked like a pro as she struck sexy poses here and there in front of the swarthy men. In one pose the Maid In Manhattan star looked down on the models as if they were her prey as she stuck out her right knee and held her sunglasses over her head.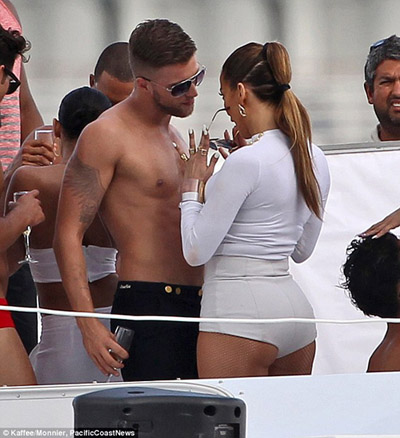 In another shot, the Parker actress leaned on the boat's rail as she stuck on out her derriere for the men to gawk at. Interestingly, her boyfriend Casper Smart was also on deck during the shoot. He kept his shirt on. Jennifer Lopez two children with Marc, twins Max and Emme, stood to the side as mom worked her magic.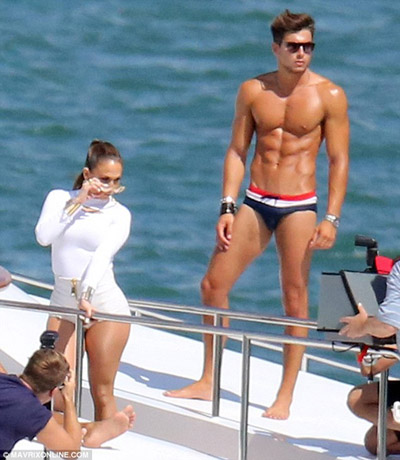 Dressed Miami cool, both children were stylish. Emma looked like a J-Lo mini me in her spahetti strap summer dress. Max was all Anthony in a grey T-shirt with long locks. The tots were taken care of by bodyguards as mom was in front of the camera. On February 22 they will turn age six and are expected to celebrate at their Hidden Hills, California home.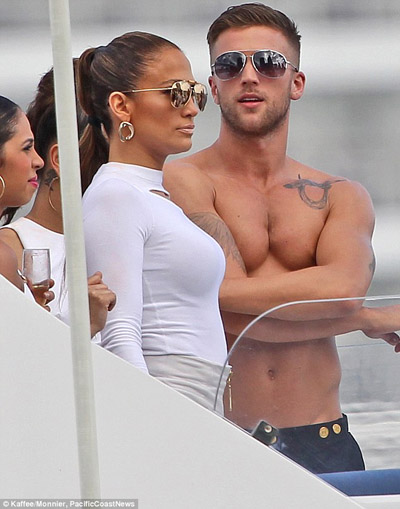 On Monday, Smart was again by his woman's side as she worked with Ricky Martin. In an Instagram snap, he leaned on his glamorous partner – dressed in black this time – as she pouted next to Wisin, Jessy Terrero and Ricky. The couple have been together almost ever since she split from Anthony.