She's in better shape than she has ever been since she started dating former rugby player Olly Foster back in December. So when it came to soaking up the sunshine on a recent break in the Dominican Republic, Gemma Atkinson chose one of the skimpiest bikinis possible in order to show off all her hard work.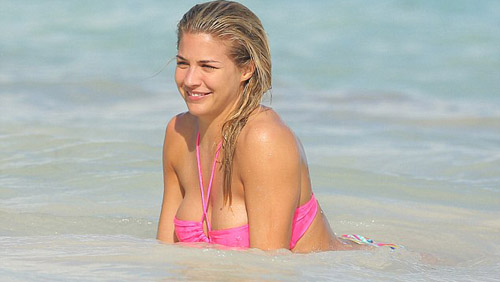 The 29-year-old Casualty star displayed her enviable figure in a mismatched bikini, consisting of a pink halterneck top and printed bottoms which tied at the side. Gemma Atkinson appeared relaxed and confident as she enjoyed the warm weather on the break, alternating her sunbathing with cooling dips in the clear blue sea.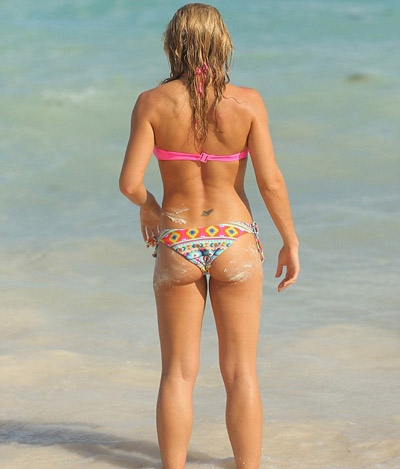 Crediting sportsman turned fitness model Olly for helping her stay motivated, Gemma Atkinson said: 'I have no excuse not to wake up early and exercise with him when he gets up at 5.30am. He keeps me going.' But maintaining a figure as incredible as Gemma's certainly doesn't come easily, with the pretty blonde star having to fit in a staggering six gym sessions every week. 
Dailymail