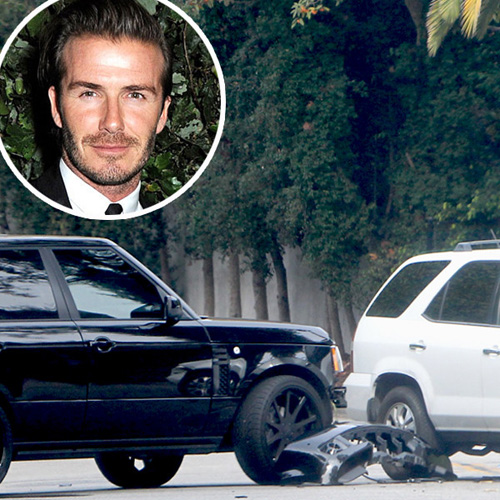 The soccer star "David Beckham", 38 met an accident outside his home in Bevery Hills. It was reported by the informers that the former England captain and recently retired LO.
A Galaxy star was coming out of is a house along with his 14 year old son, Brooklyn. Fortunately both of them walked away unscathed.
The father of four was seen nicely dressed up in a pair of jeans, T- shirt and his favorite backwards cap during his meeting with the officer along the gated driveway.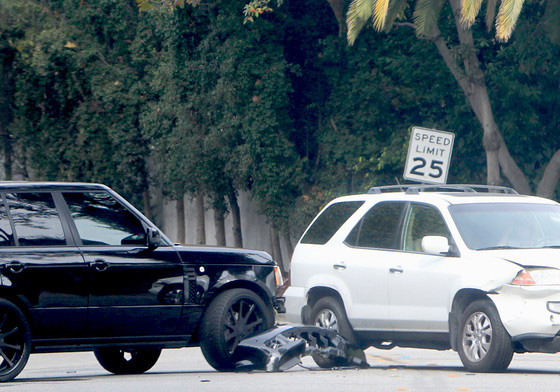 The accident just took place when BeckKham was returning from a gym with his wife, Victoria Beckham.
David'sblackrange rover got struck with white SUV drive by women. No apparent injuries were observed, but it was seen that the bumper of a Backham's car was hanging off and the damage was done to the SUV driver appeared on the right corner of her car.
It was reported that David Backham's car worth around $75,000.According to the witnesses"we got stern as we drove up the road and saw what happened and eventually realized it was Beckham".