She was royally upstaged by her younger co-star, Kate Upton, on Tuesday evening at the Dutch premiere of their movie The Other Woman. But on Wednesday Cameron Diaz, 41, showed the 21-year-old Sports Illustrated model she's more than still got it as they attended the UK premiere at the Curzon Mayfair.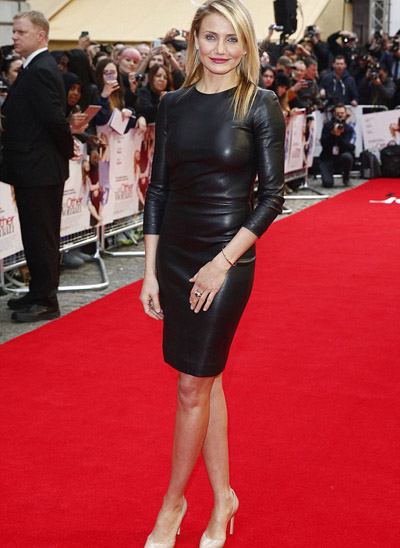 The actress turned heads dressed in a skintight leather dress– revealing her impressive figure that she works so hard for. Looking very sexy the actress posed confidently on the carpet, while showing off her pins with a pair of nude patent heels. In keeping with the look her hair was styled poker straight and she painted her lips a seductive deep rose co-lour.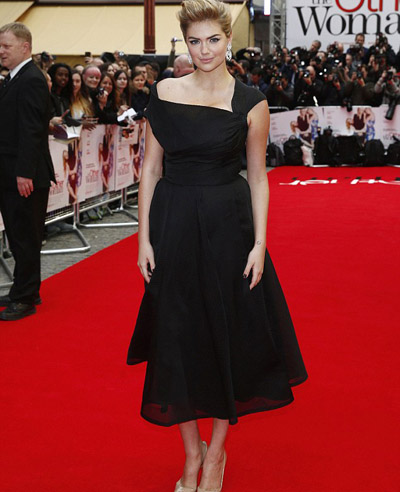 Kate Upton meanwhile drowned her perfect size 10 figure in a fifties style black frock by William Vintage, which in comparison to her white dress the evening before, lacked the wow factor. Her hair was pulled off her face in a bouffant up-do, showing off her pretty facial features. The model's chest, which she has become very well-known for, was covered up however as she made her way out of her car she gave passersby an eyeful of her ample cleavage.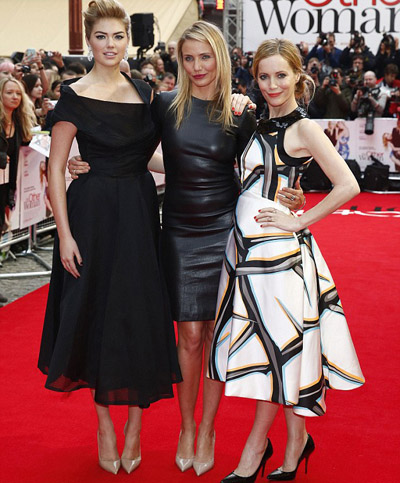 Leslie Mann, 42, who had looked the picture of elegance the evening before, in a chalky yellow Delpozo dress with a large plaid pattern and some white heels, once again had a winning look. She again wore a patterned dress by Giles– this time in white, taupe and orange – that cinched in at her tiny waist before opening out into a full skirt. The co-stars looked delighted to be reunited on the red carpet once again – in particular Leslie Mann and Cameron Diaz.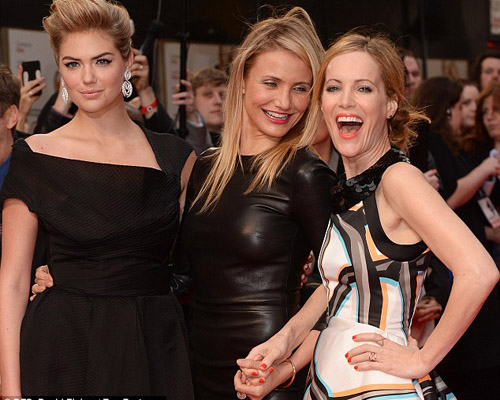 Leslie Mann was seen playfully pinching Cameron Diaz derriere as the three of the posed for pictures. On Tuesday evening it was Kate Upton who took home the prize for best dressed wearing a sexy white Christian Siriano number. The frock was cinched at the waist with a black belt, giving Kate a look reminiscent of '50s screen sirens Marilyn Monroe and Lana Turner. David Cameron again went for black – but something far subtler than the leather number she wore on Wednesday – a simple Christian Dior LBD.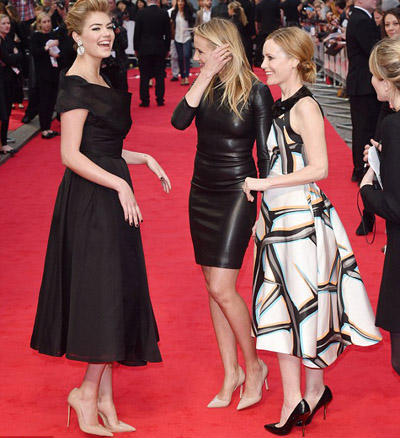 The film tells the story of Cameron Diaz character Carly, who is left stunned when she discovers that her boyfriend Mark (played by Nikolaj Coster-Waldau) is married to Leslie Mann character Kate Upton. And after discovering that Mark is cheating on them both with another woman, Carly and Kate team up to discover the identity of the third culprit. The comedy  also stars Nikolaj Coster-Waldau as the love rat and Nicki Minaj as Diaz's colleague. Speaking at the UK premiere Cameron Diaz said the cast had a lot of fun filming on location in the Hamptons and the Bahamas: 'There's nothing more fun on location than everyone together in one room and just being ridiculous. '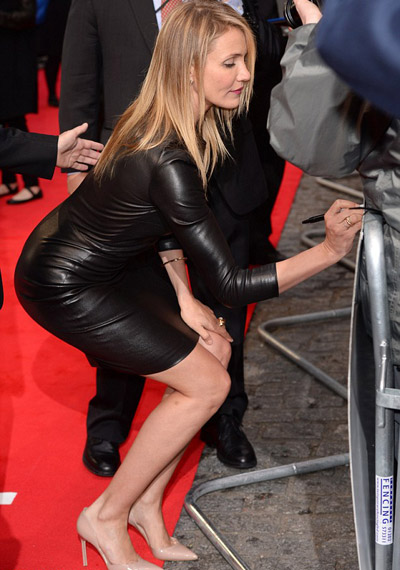 We also celebrated Kate Upton 21st in the Hamptons which was so much fun, we really just kind of showed her what it's like to be an adult.' She added of working with Minaj: 'She's so dynamic, so funny and she was so prepared and fearless, she looked amazing, she really dazzled us.' Asked whether Minaj taught her anything about rapping, she replied: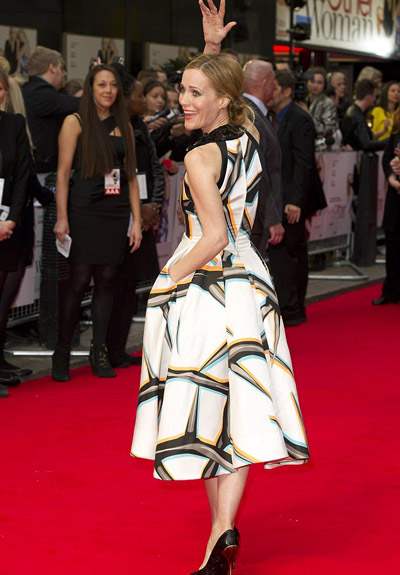 'That I can't do it.' Leslie Mann opened up about her comic drunk scenes on a night out in the film, saying: 'I'm able to play a really good drunk, I don't know why… I've observed a lot of people who are drunk and that's how I learned how to do it.' While the other two actresses have an impressive roster of films behind them, The Other Woman is Kate Upton  first starring role in a film. She said: '(Diaz and Mann) are such inspirations, amazing actresses and even better people, so I was really lucky.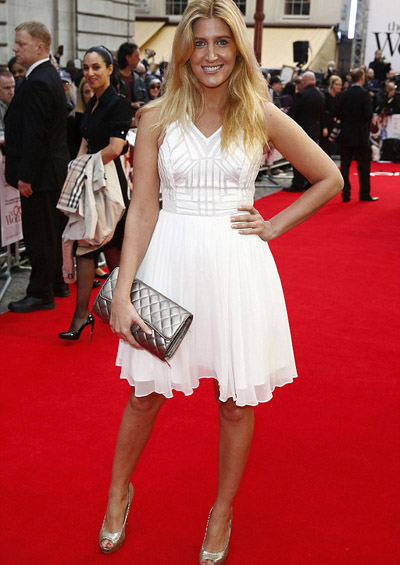 We grew as friends and I also learned so much just watching them, they're phenomenal, just hilarious. We had girls' night all the time.' The premiere was also attended by former Made In Chelsea star Kimberley Garner and current one Cheska Hull. The frenemies both wore white ensembles, no doubt keen to show off their bronzed complexions.  -Dailymail