Running on the beach in a bikini is a frightening enough prospect – let alone when you're doing it next to the gorgeous Kate Upton. But Cameron Diaz, one woman who had to do exactly this, said it didn't faze her.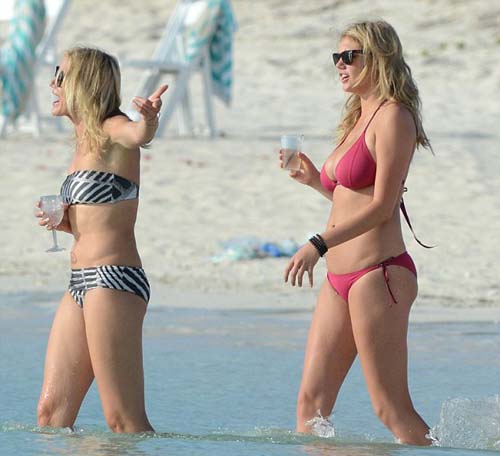 Talking about competing with one of the most lusted after women on the planet in the body stakes, Cameron Diaz confidently told The Telegraph: 'When I did that scene I was barely working out. 'I wasn't like: "Oh my God, I am going to be in a bikini and Kate Upton is going to be in a bikini and what is everyone going to think of me"'. The beautiful blonde actress said she feels better about herself now than ever and wasn't worried about starring alongside the Sports Illustrated model in her new comedy film, The Other Woman.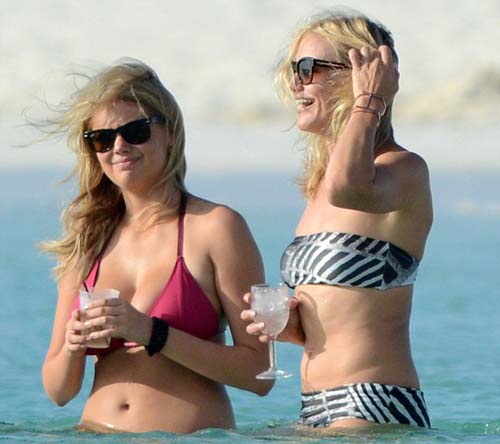 I am 20 years older than her. I am not trying to be her. She is a beautiful woman. We are completely different and I celebrate her,' she claimed. I don't wish I was 21 any more. I am very happy to be 41 and I love it. I feel great about my body. I take care of myself. It is important to me,' she added. Cameron Diaz doesn't just appreciate Kate Upton looks, the pair have also been getting along great as friends after starring alongside Leslie Mann, 41, in the film which focuses on the plight of three women who seek revenge after discovering they have been cheated on by the same man.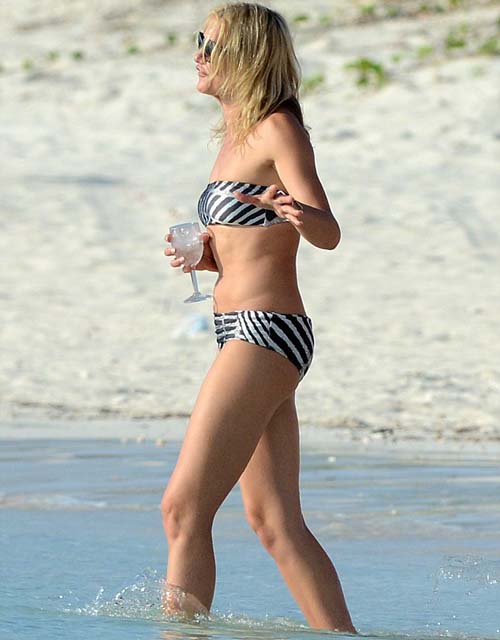 Meanwhile, speaking to presenter Sophie Monk on the 2Day FM radio show on Thursday, Kate Upton revealed how she really feels about her breasts, explaining she'd never said she wished they were smaller, despite previous reports of her doing so. Sophie said: Kate Upton I want to be your friend because we share something in common. I've got really big boobs and I don't like them. I want to be like Cameron Diaz where I see you running down the beach and having so much fun and mine are like smacking me in the face.'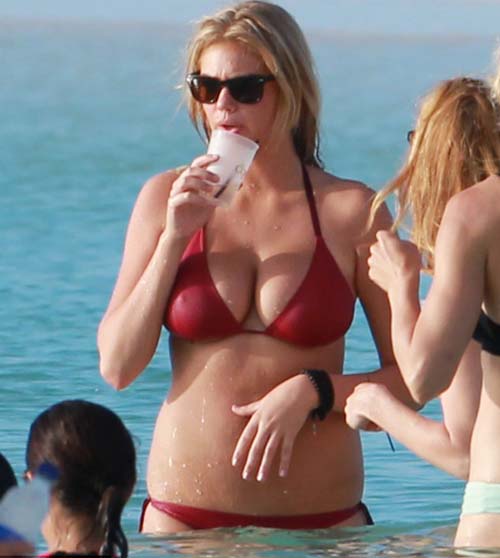 The grass is always greener, isn't it?,' Cameron Diaz laughed. Setting the record straight about her enviable assets, Kate Upton reasoned: 'I actually didn't say that. I love my body, and I didn't mean that. It's like you said, there are moments in every woman's life where you feel insecure. Life isn't perfect.'She added: 'I really never said that… I just think that women can relate to not feeling their best, and I'm sure men can too, and just moments where you're feeling awkward and that you know, you don't want to run on the beach that day.'Moving on, Sophie asked the three women who is most likely to drunk dial an ex. Cameron Diaz replied: 'I don't have anybody I want to drunk dial.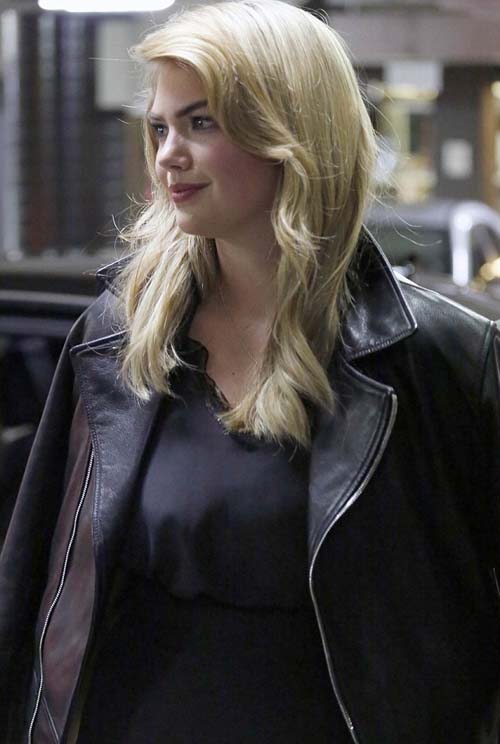 'And Kate Upton seems to feel the same way about her former flames, such as Dancing With the Stars pro Maksim Chmer kovskiy, adding: 'I don't have anyone I want to talk to. They're an ex for a reason…I'm like "okay, and go!". Next!'On Wednesday night, all three women dressed up to attend a screening of 'The Other Woman' in Sydney. Leaving the cinema together, they were seen laughing and joking as they clambered into a waiting black vehicle. Cameron Diaz looked pretty in a floral bomber jacket, paired with a black skirt and bondage style strappy shoes. Kate Upton covered up a sophisticated black dress with a leather biker jacket, teamed with pointy stilettos.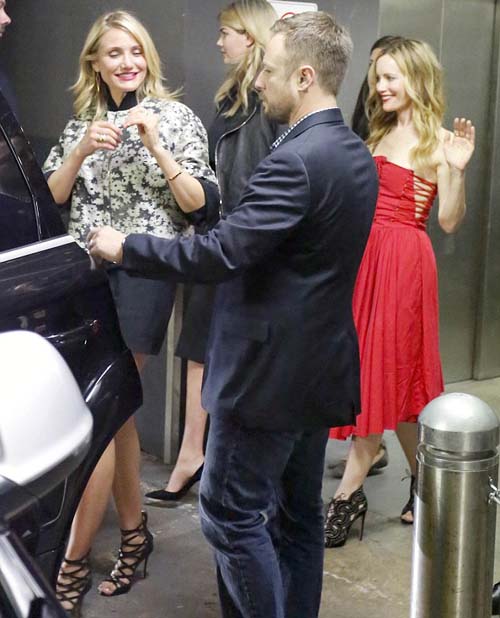 And Leslie Mann added a dash of colour to the outing, in a bright red, floaty, strapless dress with corseted detailing on the side and on the front of her intricate black heels. The three women first caused mass hysteria at Sydney airport on Tuesday when they touched down after a flight from Los Angeles. But Cameron Diaz Leslie and Kate Upton had no time to soak in Sydney's sights. The girls attended a photo call for The Other Woman just hours after stepping off the plane, looking quite ethereal in their white garbs.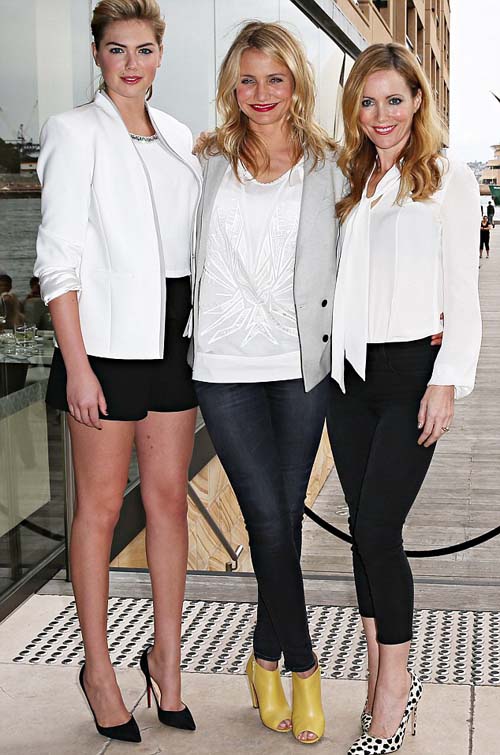 Kate Upton who wore a white blazer and dress shorts, and Leslie Mann adorned in a French blouse, jeans and polka dot heels, both rocked a black and white look. Meanwhile, Cameron Diaz had slipped into some indigo jeans and closed yellow heels, and topped her ensemble off with eye-catching red lipstick. The trio looked radiant as their blonde hair and white tops glowed in the Sydney sunlight. As they moved about, taking snaps for various photographers, Cameron Diaz ever the lady, lifted her right leg in the air for one of the group shots. -Dailymail