Stories of love often mention of love at first sight.But the question arises ,can such a thing happen between celebrities like Taylor Swift and Calvin Haris! 
[contentblock id=1 img=adsense.png]
As things have emerged, the love emotion  has struck this pair with full force.It is the snap taken taken one night earlier at the Elle Style Awards that tells quite a story.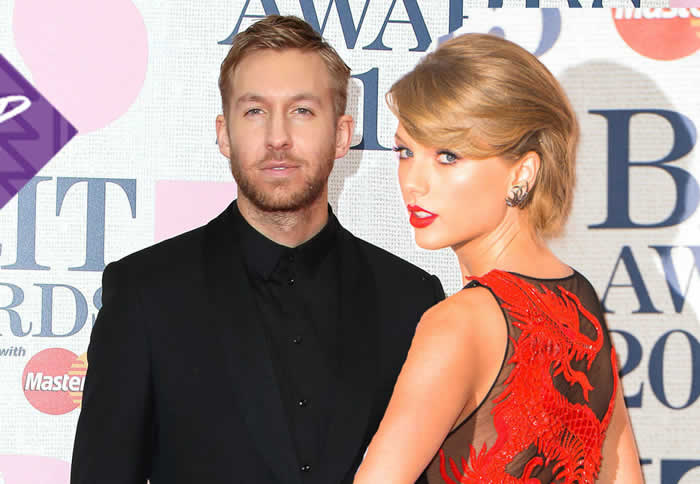 This image shows and helps the viewers to reflect on the exact instant Ellie Goulding approached  her friend Calvin to make possible an introduction with her mate Taylor. What can be concluded from the happenings is that the US singer, Taylor had already appreciatively sized up the six foot four DJ.
[contentblock id=2 img=adsense.png]
As of that moment he was focusing on a converstaion with Sam Smith and not really focusing on the ladies. However the instagram post by music producer Max will revealed it all.
He had introduced himself to Calvin just a fraction of a second before Taylor arrived.It was captioned by Max  as Last February's #ellestyleawards when I snapped @elliegoulding introducing@taylorswift to @calvinharris for the first time (with a cameo by @samsmithworld) Happy anniversary, you two kids!'. 
[contentblock id=3 img=gcb.png]
She said: 'I did play matchmaker, that's true. Calvin is a really great mate and he's so fantastic, and Taylor is such a cool person who I love.' 'I thought, "They're both really awesome and both really tall, they'll be brilliant together".' You know which musicians aren't that tall? Taylor's ex Harry Styles and Calvin's ex Rita Ora. So there.