Beyoncé Knowles slammed by fans as she is accused of photoshopping a 'thigh gap' into bikini photo Beyonce is catching heat from fans after commentators online accused the singer of photoshopping a 'thigh gap' into a vacation snap.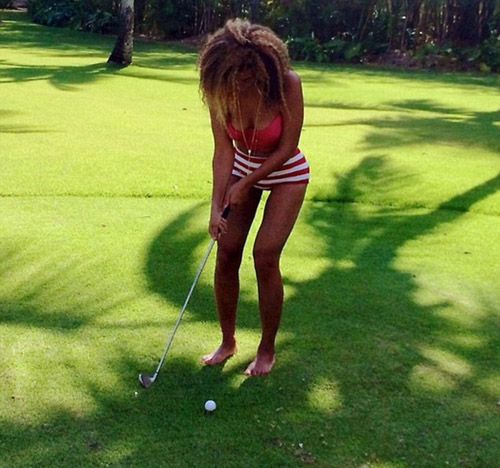 The 32-year-old shared a candid shot on Thursday of herself playing golf while on vacation with her family in the Dominican Republic. In the now controversial snap, Queen Bey is caught mid-swing as she putts on a golf course while wearing a retro two-piece bikini. The photo was posted on her Tumblr soon catching the eye of photoshop savvy commentators. One fan, writing under the Twitter handle Maria Bee, wrote: 'really Beyoncé Knowles we all love your thick thighs.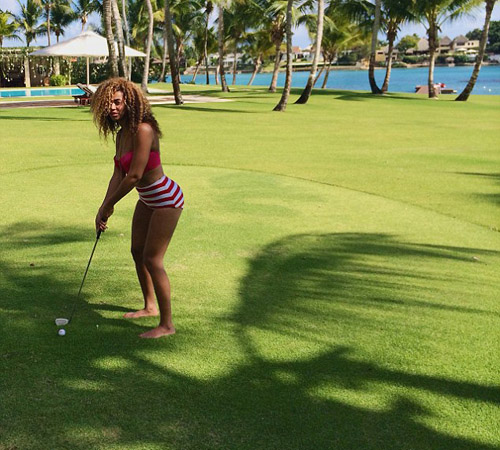 NO reason to photo shop a thigh gap in there..' Many believe she used the clone stamp tool to make her thighs appear thinner in the snap. Another Twitter follower, under the handle Jessica Wake man, commented: 'With her money, Beyoncé should be able to pay someone who is better at Photoshop.' Meanwhile, Beyoncé Knowles 132-show Mrs Carter world tour just ended in late March.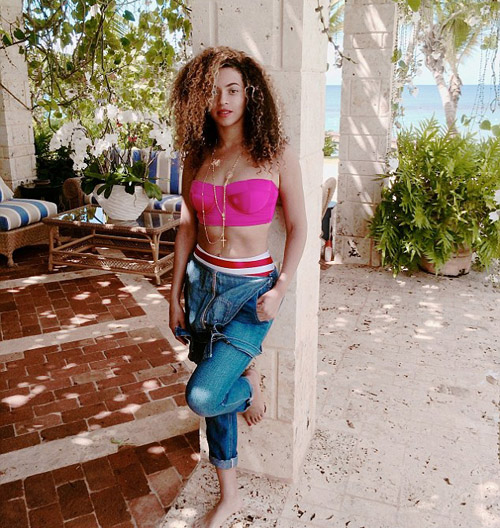 So it's no wonder the Crazy In Love hit maker wanted some down time with her family as she shared several private photos from a recent tropical vacation in the Dominican Republic she took with husband Jay Z and daughter Blue Ivy. The beauty stunned in several bikini snaps as she gallivanted around the tropical scenery. Several of the images feature the Drunk In Love crooner in a bright pink corset crop top, teamed with high-waisted pink and white striped bottoms, showing off her toned midriff and slender legs.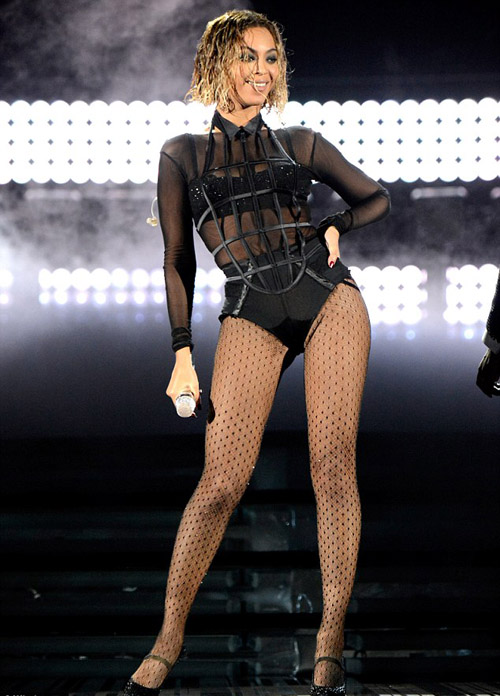 The mother-of-one spiced up the ensemble with a long gold chain necklace that draped between her cleavage down to her belly button. Beyoncé Knowles wore her hair voluminous and untamed, perhaps indicative of her carefree and let-loose spirit while on vacation. The Single Ladies hit maker clearly enjoyed quality time with her husband Jay Z as they reclined in wicker chairs with glasses of wine, overlooking a beautiful body of water. -Dailymail