Zayn Malik recently revealed that the only member of One Direction he has kept in contact with is Liam Payne. So no doubt it was a rather awkward position for the 23-year-old singer to be in as he attended the same party as Harry Styles. 
[contentblock id=1 img=adsense.png]
The two musicians were among many of music's biggest stars at the Clive Davis & The Recording Academy's 2016 Pre-Grammy Gala in Beverly Hills, California on Sunday night.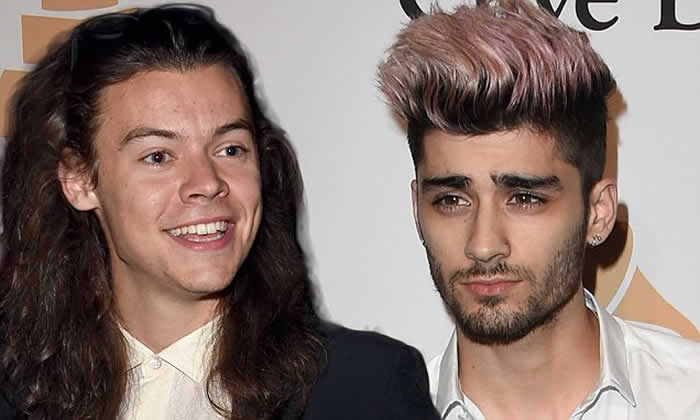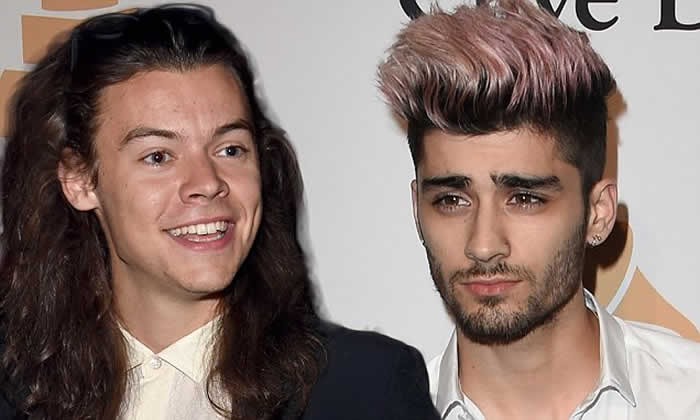 Though the two were not pictured together at the event, no doubt it was awkward just to be in the same room for the two as Zayn has said some not so flattering things about the group since his departure. 
The rumoured boyfriend of Gigi Hadid wore a white dress shirt with the top few buttons undone and sleeves rolled up to show off his tattoos. 
He also sported a pair of skinny black jeans, patent leather shoes and had his dyed purple hair worn up and dishevelled. Harry, 22, wore a black two-piece suit along with a white dress shirt as his long locks were worn down for the gala occasion. 
[contentblock id=2 img=adsense.png]
The outing comes just two weeks after Zayn told Zane Lowe for Apple Music's Beats 1Radio that he knew the boyband wasn't right for him after just 'one year.' He told the esteemed DJ: 'I just gave it a go because it was there at the time. I think I kinda always wanted to go. From the first year, I never really wanted to be there in the band.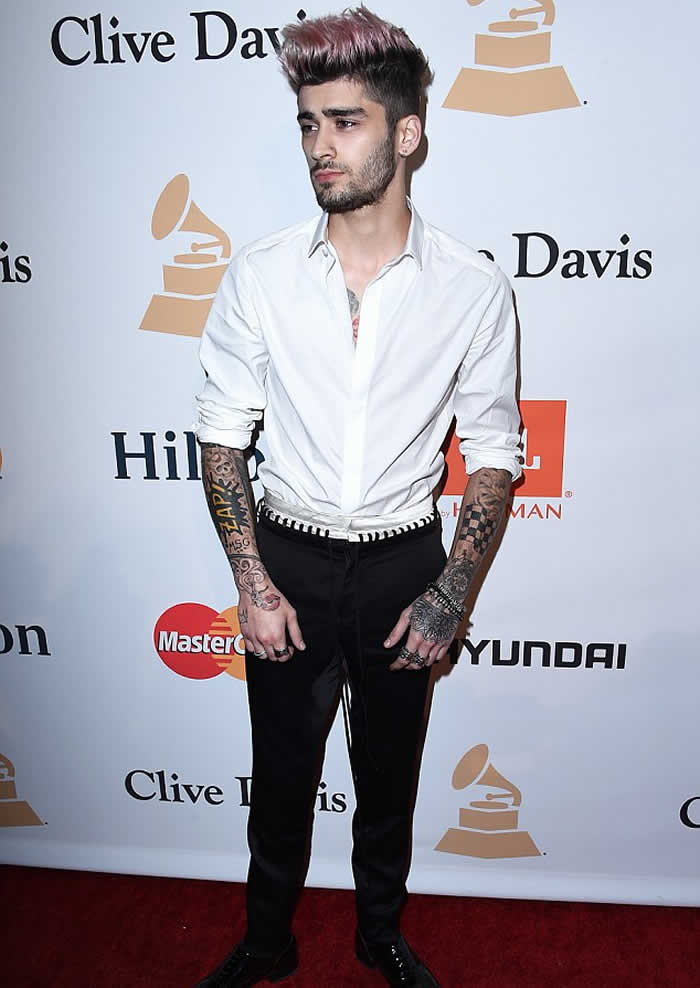 'I spoke to Liam about two weeks ago… It was the first time I'd spoken to him since I left the band, and I rung him, and he wanted to talk,' Zayn revealed. 
[contentblock id=3 img=gcb.png]
'He said that he didn't understand it at the time, but he now fully gets why I had to do what I did. He understands that it's my thing, that I had to do that, and that basically he wants to meet up and sit down and have a good chat in person.'