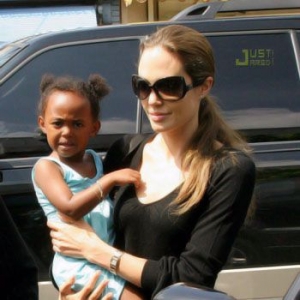 Zahara Jolie-Pitt, daughter of Angeline Jolie and Brad Pitt is supposed to be some sort of "Spiritual Master" who has the ability to peep into feelings of others and can speak to dead people.
She has been therefore described as "empath" by her parents. Zahara Being daughter of Brangelina is taught to be empathetic as her parents are voices of children suffering poverty, AIDS and illness then how can she not learn to be empathized!!!
Howard Gardner, a professor of cognition has also commented that Zahara has psychic gifts that fit into a group of multiple intelligences as majority of us have.