Taylor Swift pledged to always be there for her best friend Selena Gomez and ready to offer advice on any issue. The singers were definitely in sync as they stepped out for a girls' lunch in Los Angeles on Tuesday.
[contentblock id=1 img=adsense.png]
The 25-year-old Taylor was looking her edgy best in tiny green shorts that showed off her long and lean legs, along with a harness and a message T-shirt that blared: 'THIS IS MY FIGHT SONG'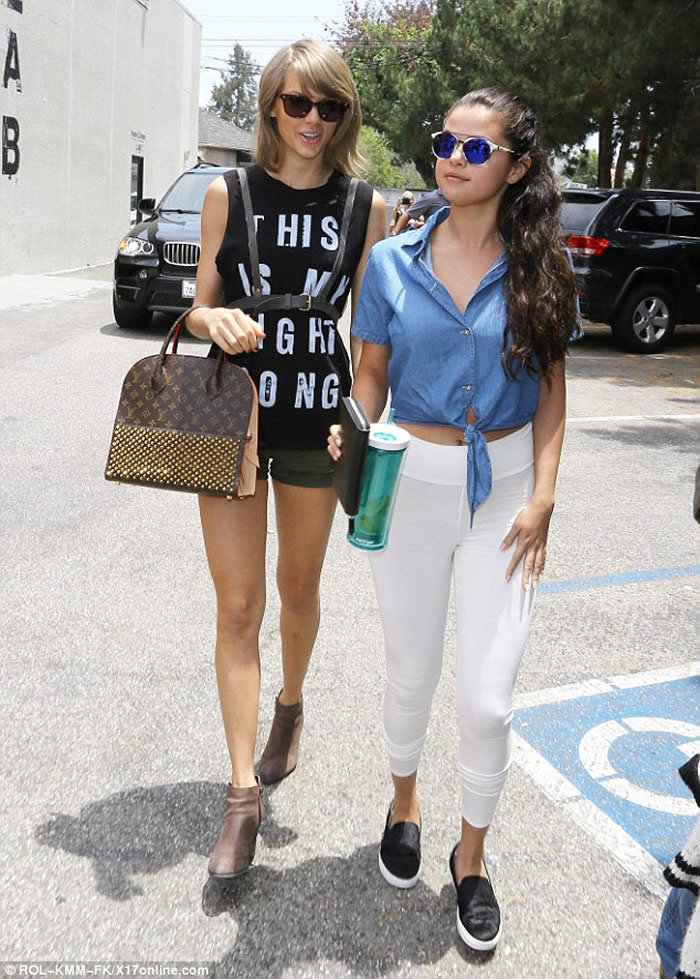 That slogan most likely referred to the tune Fight Song that Taylor performed with Rachel Platten in Philadelphia on June 13. Her younger BFF Selena, 22, had that California cool aura about her while clad in tight white trousers, tied blue blouse and black canvas trainers. 
[contentblock id=2 img=adsense.png]
The entertainers no doubt had a lot to talk about as Taylor's been touring and Selena's been promoting her latest effort Hotel Transylvania 2 with Adam Sandler and Kevin James.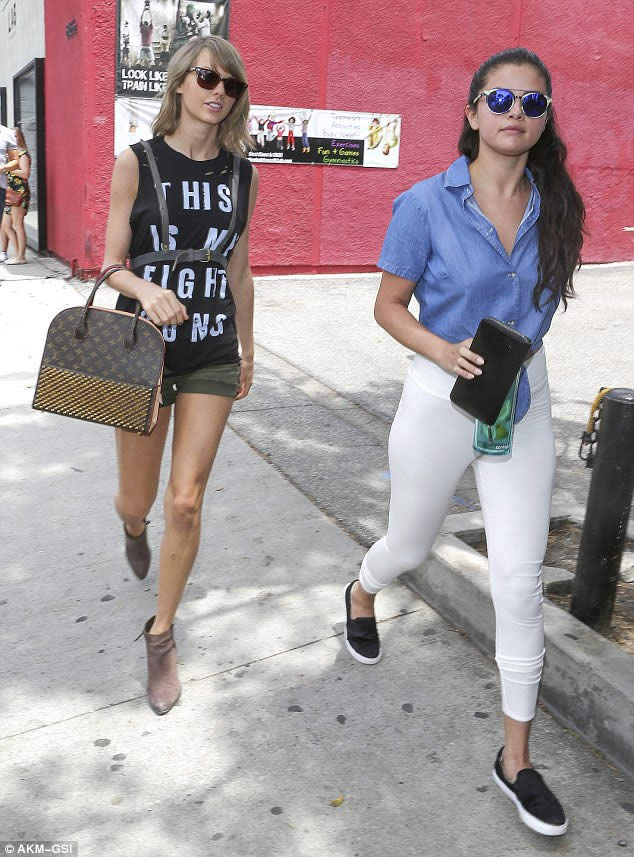 Selena recently made a splash as the co-star in Taylor's Bad Blood video which already boasts glimpses of Jessica Alba, Gigi Hadid, Lily Aldridge, Lena Dunham, Cara Delevingne and many others. The Come & Get It star recently confessed why she and Taylor are so close – because Swift tells it straight. 'She was actually at my house…. we were sitting by the fire and I was talking about relationships and business in my life,' Selena told Us Weekly late last year. 
[contentblock id=3 img=gcb.png]
'She just kind of looked at me and was like, "Selena, if you're the smartest person in the room, I think you're going to be in the wrong room." She thinks I should constantly surround myself with people who are going to make me better – that are going to challenge and motivate me.'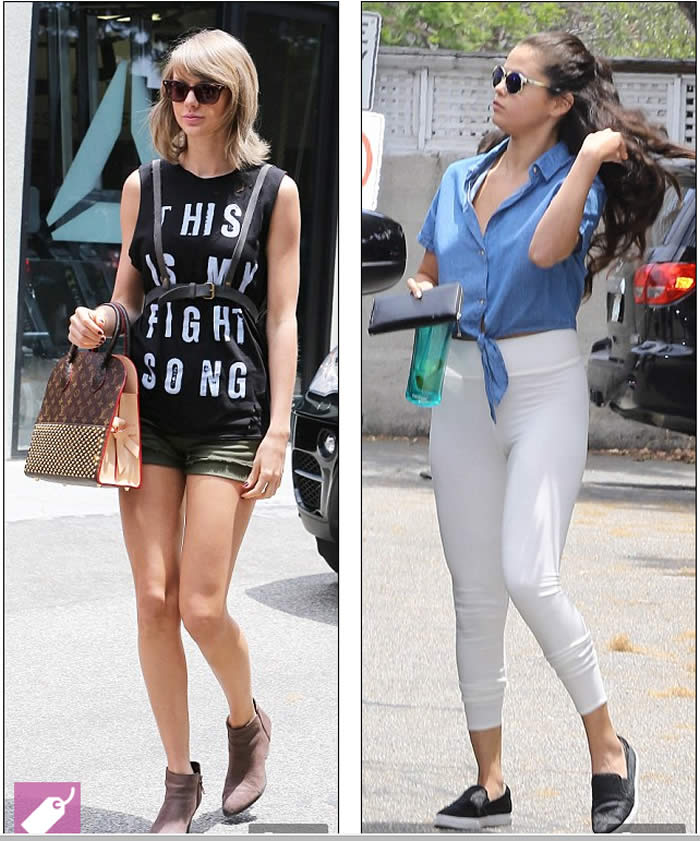 However, living on opposite coasts does mean fewer get-togethers. 'She bought her house in L.A. two years ago and I loved it,' said Selena, who also bought a house in Los Angeles. 'Sure enough, I finally get my own home and she moves to New York. 'She thinks I fit in personality-wise more there and I can understand that, but I love my home and I'm going to stick to that for a while.'