Taylor Swift has said she knew her short-lived relationship with Harry Styles was doomed to fail from the start. The 25-year-old made the revelations during a performance at her recently concluded exhibit at the Grammy Museum, celebrating one year of her best-selling album 1989.
[contentblock id=1 img=adsense.png]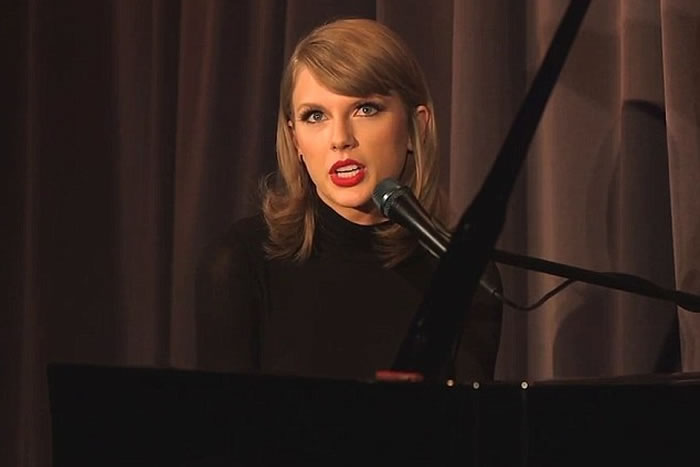 Performing an acoustic version of Out Of The Woods, she opened up about the relationship that inspired the song. While she never mentioned the One Direction singer by name, it is widely accepted that the lyrics refer to the teen idol, with whom she was once romantically linked. 
Speaking of the three-month fling, she admitted the relationship was plagued by anxiety. "I'm going to play you a song that I wrote about a relationship that I was in that the number one feeling I felt in the whole relationship was anxiety," she said as she sits at her piano. 
[contentblock id=2 img=adsense.png]
"Because it felt very fragile, it felt very tentative. And it always felt like, 'Okay, what's the next road block? What's the next thing that's gonna deter this? How long do we have before this turns into just an awful mess and we break up? Is it a month? Is it three days?' "
 "And so, you know, I think a lot of relationships can be very solid and that's kind of what you hope for, for it to be solid and healthy but that's not always what you get," she explained. The former couple dated from November 2012, but split just three months later in January 2013.